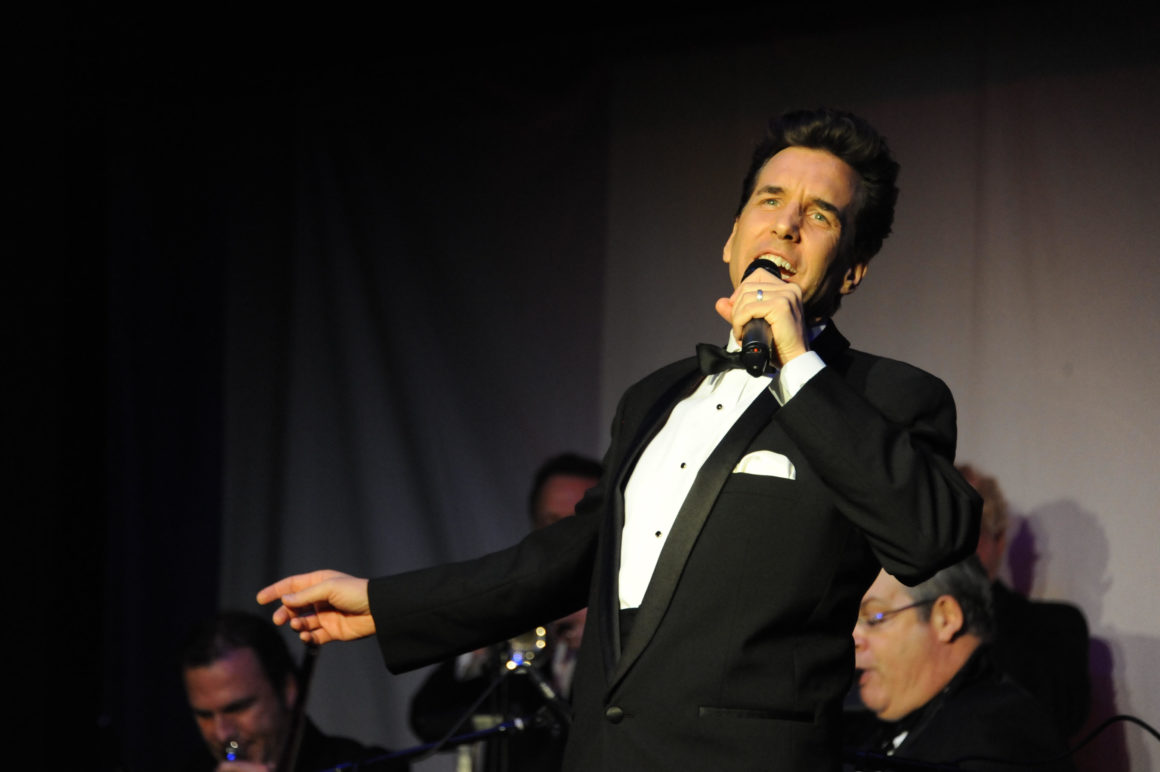 ---
American Rhapsody: Gershwin Songbook was entertaining, lacks colors and imagery.
As one of the first performances of the Fall season, the Haugh Performing Arts Center should have filled, however, the majority of the crowd was senior citizens who could barely fill half of the theater.
Michael Andrew, the headline singer and bandleader, walked on stage wearing a traditional black tuxedo and began to sing with the band.
The colors that were portrayed from the lighting were beautiful tints of magenta and purple. Sadly, the colors soon faded away after the first couple of songs and the stage was left with plain lighting and a plain black backdrop.
Imagery displayed on the big screen in the background or at least colorful lights the show started with should have been present throughout the performance.
Although the music was entertaining, a visual aspect would have helped keep interest.
Andrew's voice was calming and classic with a modern twist, like Frank Sinatra meets Michael Bublé. When he told small stories in between songs he carried his presence well and was very collected. None of the stories are worth mentioning though.
After a few songs in his voice cracked on a couple of high notes but that is expected since he tours so much.
The Gershwin Big Band was remarkable. There was a variety of energetic talent on stage and every musician looked very wrapped up in their music.
Michelle Amato, vocalist, came out on-stage throughout the show to perform solo and also alongside Andrew.
At one point one of the production crew members ran on stage to turn on her microphone. Amato could have pulled it off and remained professional about the incident, but instead she said to the crowd, "Good save."
Amato's voice and wide vocal range was so beautiful.
Although Andrew and Amato are both very talented, there was a lack of diversity in slow and upbeat jazz songs. The amount of slower songs made dozing off an easy possibility.
Andrew performed a funky and upbeat song with the band called "Blues From An American In Paris." That kind of song saved the drowsy vibe of the Haugh.
The show's target audience was clearly people 60 and older. The audience really seemed to respond very well to the entire show with their ooo's and aahh's.
One lady even turned to me during intermission and told me that the show was great and it reminded her of her childhood. It brought back so many memories for her. Her eyes lit up when she spoke about the show.
Not worth the $45, but to everyone in the audience the price did not matter. They just wanted to hear those memories again and they certainly did.
---
---