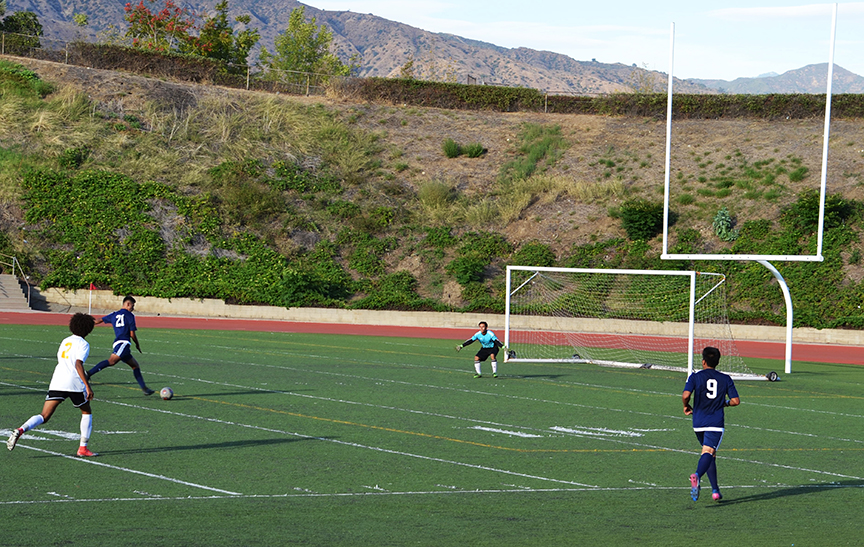 ---
Sophomore twins Joel and Noel Rosales combined for three goals in a 3-1 Citrus win against  Glendale College Vaqueros on Oct. 17 at Citrus College.
The Owls came out aggressive in the first half, scoring three goals.
Right out the gate in the fifth minute Joel Rosales received an assist from Sergio Gonzalez, and lead to a breakaway score by Rosales.
The Owls were on the attack throughout the first half of play, dominating time of possession from Glendale.
The early score gave Citrus the momentum to ease through the victory.
Citrus head coach Fred Bruce-Oliver said scoring wasn't an issue for the Owls.
"The guys were getting key passes, and the other team was letting us," Bruce-Oliver said.
Fundamental passing lead to two easy scores, and put the game out of reach before the second half started.
In the 40th minute Rosales scored for the second time from an assist by Gutierrez.
However, Rosales wasn't the only twin getting in on the action.
In the 20th minute Noel Rosales scored on a header from a corner kick by Ramon Gutierrez Jr.
At the half, Citrus lead 3-0.
The second half played out different for the Owls. The Vaqueros scored in the 50th minute on a free kick by Fabricio Bonilla. The Owls started committing fouls in the second half, letting the Vaqueros back in the game.
Bruce-Oliver said a common problem for the Owls is when they get out to an early lead.
"We have trouble controlling the rest of the game when we have the lead," Bruce-Oliver said.
The Owls had a scary moment in the 60th minute when Joel Rosales took a shot to the face while defending a free kick at the goal. He left the game and did not return.
The Owls continue their win streak to three, and move to 3-0 in the conference play.
The Owls will play Victory Valley College at 12:30 p.m. on Oct. 20 at home.
---
---