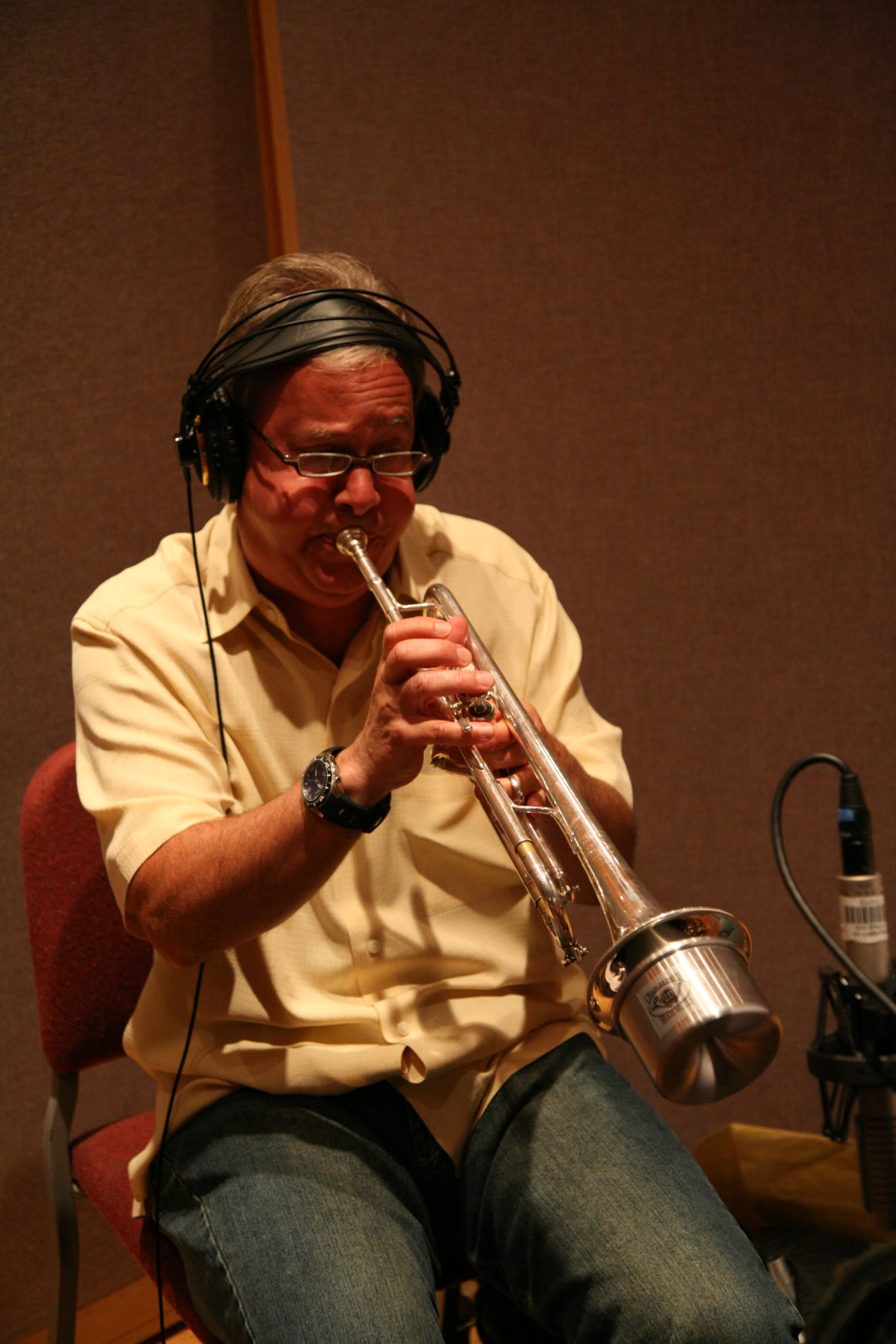 ---
The man who has made a huge impact and inspired faculty and students at Citrus College will no longer be on campus everyday, but his legacy lives on.
After working with Citrus College for 30 years, Robert Slack, dean of fine and performing arts, is saying goodbye.
Slack will retire in December.
Slack has been with Citrus College since 1987. Over the years, he has helped make major improvements to the campus, such as building a recording studio in the VT wing and helping reconstruct the VA building.
Slack brought his knowledge and experience from the music industry to aspiring student musicians and performers on campus.
Slack lived in Las Vegas for six years, performing as a musician playing trumpet.
During this time, Slack toured with many artists, including Paul Anka and Frank Sinatra.
Slack said he moved to Los Angeles in 1987 because it was the center of the music business.
He said he had TV shows, commercials and Warner Bros. cartoons lined up for him to record.
Then the writers strike came and writers demanded better working conditions, which caused a hold on developing scripts. The strike lasted about 19 weeks and put a halt to Slack's commercial music career.
Fortunately, another job opportunity became available to him.
A friend of his, who he had worked in a studio session, told him about a job opening at Citrus College.
Slack said working at a college was not his original plan.
"I didn't want to deplete my bank account," Slack said. "I never intended to teach, I came to Citrus College kind of as an option."
Slack was offered a job by the president of Citrus College at the time, Lou Zellers. After working at Citrus for a year, he had a meeting with Zellers. Slack said he told Zellers he would not be returning in the fall.
Zellers offered him a compromise and told Slack he would rather have a professional musician teaching and someone to take care of the program.
"He gave me an opportunity to have rather a flexible schedule," Slack said. "I did that year to year and after about 20 years of doing that, I finally slowed down in the recording studios, because I got so busy here, great opportunities."
Slack said he became more involved on campus and helped build the recording studio, as well help with the construction of the VA building.
Slack said him and the faculty based their development of the recording program on the Hollywood format of a production company, which now has all of the recording, production, lighting and photo programs, including much more capacity.
Gene Barrera, the interim supervisor of operations and promotions at the Haugh Performing Arts Center, has worked with Slack in the Performing Arts Department since 2014. Barrera is in charge of activities at the Haugh, including marketing, advertising, box office and event management.
Barrera said he noticed how much love Slack has for the program at Citrus.
"Bob is a leader who is very passionate about the Visual and Performing Arts Department, and for music in general," Barrera said.
Slack said he is the most proud of the faculty and that they are "incredibly gifted, work hard and change lives."
"I can always feel how much he cares about not just the Haugh Performing Arts Center, and Visual and Performing Arts, but about me personally, and how I'm doing," Barrera said. "It's a rare quality, and the one that stands out to me the most. That, and he's a great musician."
Slack understands family values and cares for his faculty by working with their schedules and helping as much as he can.
Autumn Esparza has been Slack's assistant for 13 years.
"He has family values that have guided me throughout the years," Esparza said.
Slack is not only supportive of the faculty, but the students as well. He said he wants students here to achieve their goals and understand what it takes to do so.
"I think the most important thing that all of the faculty have done and I've tried to do is show them what the real work ethic looks like to achieve their goals," Slack said.
He shows students that being in performing arts takes more effort and is more than a "Monday through Friday" job, people in this industry work long days, weekends and holidays.
"We represent what they're going to need to know when they leave here to be successful," Slack said.
Although Slack may not be on campus as often, he still wants to help students succeed and achieve their goals and will still be in the studio on campus to help them do so.
During retirement, Slack said he plans on continuing to work with Citrus students in the recording studio.
"I also record in our studio when the time affords, we have an account with Carnival cruise line, we record all of their music for all of their major ship shows," Slack said. "We also get to bring the students in to see how that goes down and any given day, some of the best musicians in the world will be walking into our studios to record. That's pretty inspiring for young students."
Slack said he will also be instructing trumpet lessons to undergraduate and graduate students at Azusa Pacific University.
He said he plans on performing with different groups and still record, and has subbed on a lot of different shows in Los Angeles and will continue recording for that.
Although he will still be involved with Citrus and the visual arts program, Slack said he is going to travel with his wife as much as he can.
"I'd like to take my wife to some of the places she hasn't been able to see," Slack said. "I used to go to Monte Carlo every summer and perform. I'd love for her to see that."
---
---