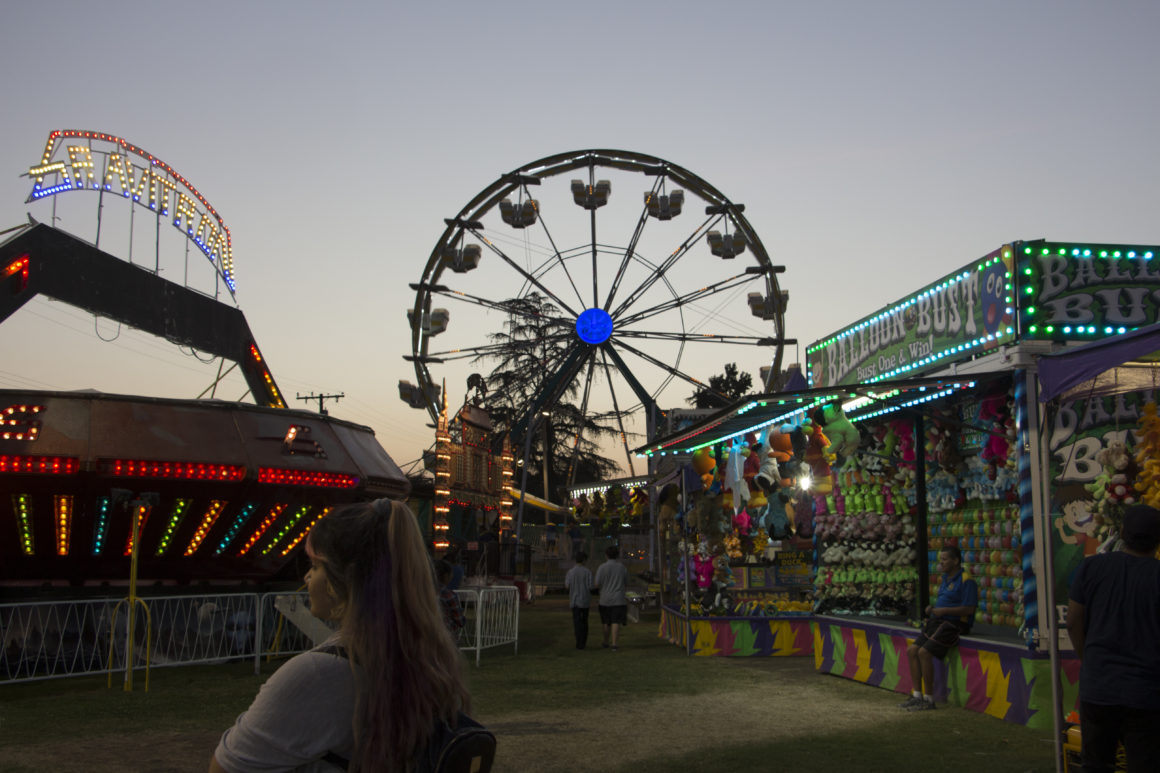 ---
The best parts of the Azusa Golden Days carnival had nothing to do with a carnival.
The food, family atmosphere and history of Azusa held more substance than the flashing lights of the overpriced games and rides borrowed from a large county fair.
The carnival kicked off a three-day celebration of the city's history from Oct. 13 to 15 at Memorial Park in Azusa.
Entrance was free, but the only free activity was at the Azusa Historical Society booth where children could pan for gold in a plastic container.
For a local carnival with only a handful of game booths and about 10 rides, it was relatively expensive. Each ride and booth cost about $5 to interact.
The same, or similar, stuffed animals and Pokemon were being used as prizes at every booth, making playing multiple games redundant.
The rides were typical of a county fair, a small roller coaster and teacup type for children, a few rides that spun and swung riders, and of course a ferris wheel.
Parents and family members came to support the middle school singers that performed while groups of teenagers meandered around.
The groups' performance were limited by their small and poorly placed stage, but the sound was properly amplified.
Slauson Middle School's choir performance was just decent, but their attire and colorful masks were cute and fit their jazz theme well.
While the rides were overbearing and the performances were about as flawed as you expect middle-schoolers' choreography and singing to be, the food was better than typical fair food.
Quesadillas, tamales, tacos, pizza and other options were more filling and satisfying than funnel cakes and deep fried food.
The food was fresh and warm, but funnel cakes, treats and ice cream were available for dessert.
As an outsider to Azusa, I found it lacking in activities and too expensive to indulge in. However, seeing excited children, proud parents video recording their middle schoolers, and teenagers in clusters with their friends, I understand that this is their community pride.
---
---