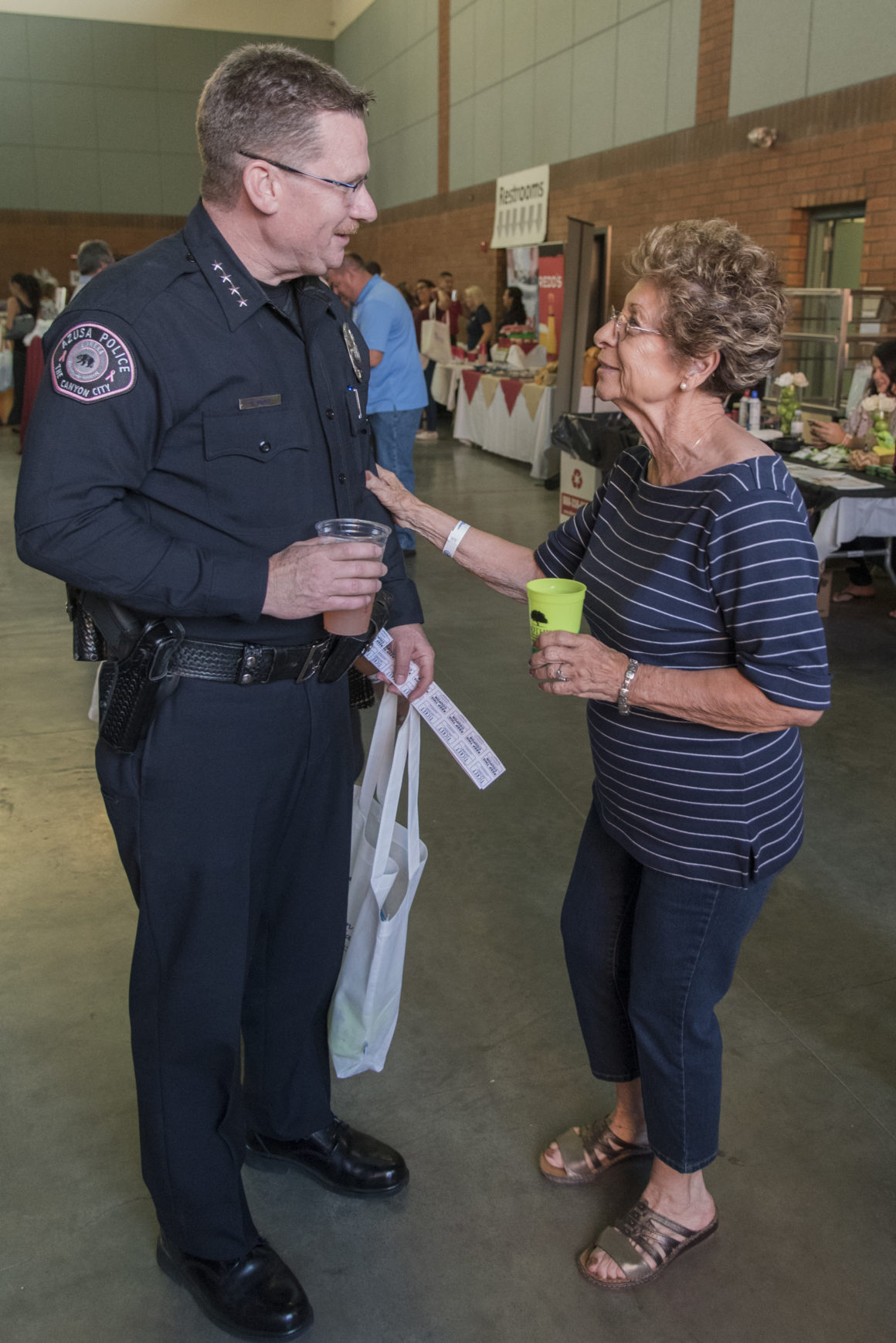 ---
Chief of Azusa Police Steve Hunt has done it all, or at least more than the average police officer achieves in lifetime.
Hunt has had over 10 titles in his call of duty after his years spent earning his degree at Citrus College.
"My plan was to go to the military and after my service, I would become a police officer," Hunt said. "My plans were somewhat disrupted when I fell ill during my military service and found myself with a medical discharge from the military."
Hunt served the United States with the 1/75th Ranger Battalion.
He said he wasn't happy about the discharge, but it was that point in his life that he decided to go to college and earn his degree.
Hunt started attending Citrus in 1988 while applying for police departments.
"Ultimately I put myself through the Orange County Sheriff's Department Academy where I was eventually hired by Azusa PD," Hunt said.
After being hired in 1989, it wasn't until the mid '90s that Hunt decided to work towards earning his degree from Citrus.
"While attending Citrus, I was working full time and as a parent, which was the main reason for taking so long to complete my degree," Hunt said. "Overall, I was a good student who was committed to excellence."
Hunt's favorite class at Citrus was a humanities class, because his instructor, Professor Casey, was an "amazing person."
Although the class was tough, Casey shared his life experiences throughout the semester which ultimately made it his favorite.
While balancing many of life's struggles, Hunt pulled through and earned his associate degree in administration of justice in August of 2001 from Citrus.
Hunt also earned his bachelor's degree in occupational studies at Cal State University, Long Beach and then his master's degree in organizational leadership from Woodbury University in Burbank.
"Much of my success came from both my military and educational experiences, which prepared me for my role as police chief," Hunt said.
Apart from being chief of police, he also teaches one administration of justice class per semester at Citrus, exclusively which he said he genuinely enjoys doing in order to make a difference in the student's young lives.
Hunt is married and has one daughter. He and his daughter have been active volunteers for the Special Olympics for the past eight years.
"I started off just volunteering with set-up during events and eventually because of being a police officer, Special Olympics staff asked if I would hand out awards to athletes," Hunt said.
Hunt and his daughter assist at the awards section of various events; most often local track events, which he said makes them feel good that they are able to give back to the community in such a way.
"What I admire most about Steve is that he has taught our daughter and myself that there is nothing in life that you can't accomplish," Bridget Montanez-Hunt, Hunt's wife, said in an email. "All it takes is hard work and dedication."
Captain Paul Dennis works with Hunt and has known him for 26 years. He said Hunt can be described as outstanding and someone who leads by example as he shows how important it is to treat everyone with respect and equality.
"The City of Azusa is certainly in good hands having Chief Hunt as its top cop and I am thankful to not only work alongside him, but to also have him as a friend," Dennis said.
He worked as a police officer as well as a field training officer, SWAT operator, gang detective and many more.
"I hope to be remembered as a good leader who led with compassion, but also worked as a team to accomplish the mission and objectives of the police department," Hunt said.
---
---