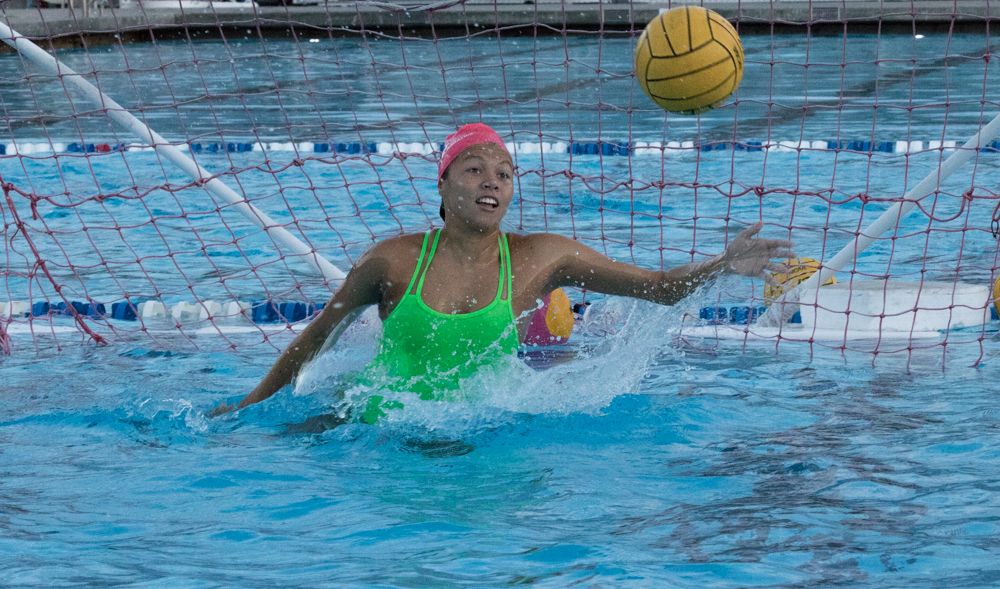 ---
With only seven sophomore returning players, women's water polo has adjusted to a team full of young players.
Sophomore two-meter guard Brooke Padilla said having so many young players can be difficult.
"It's challenging at times only because we have a different team mojo than last year," Padilla said. "It's starting over basically from scratch with a whole new team."
Freshman goalie Noel Paz said not only has her skill improved but also how much she has learned about the sport.
"I think my knowledge of water polo has grown a lot," Paz said. "The way the coaches explain things and go through the drills helps."
Even in the short time, Paz has been on the team, she said she already has seen improvement, not only with her own skill level but of her teammates.
"I love the team, we're really close. I can see that we've all grown," Paz said.  "A lot of us didn't really have high backgrounds in water polo, but now we all do."
As a goalie, Paz has the ability to rotate with the two other goalies on the team, sophomore Rebecca Alejo and freshman Samantha Wilson.
The Owls have a 14-7 record overall and are 5-1 in conference.  With only a few games left in regular season, the women's water polo team is ranked second in Western State Conference.
The Owls are slightly behind the three-time reigning WSC champions, Santa Barbara.
The Owls next conference match-up is against Santa Monica at 4:15 p.m.on Oct. 25 at Santa Monica College.
---
---