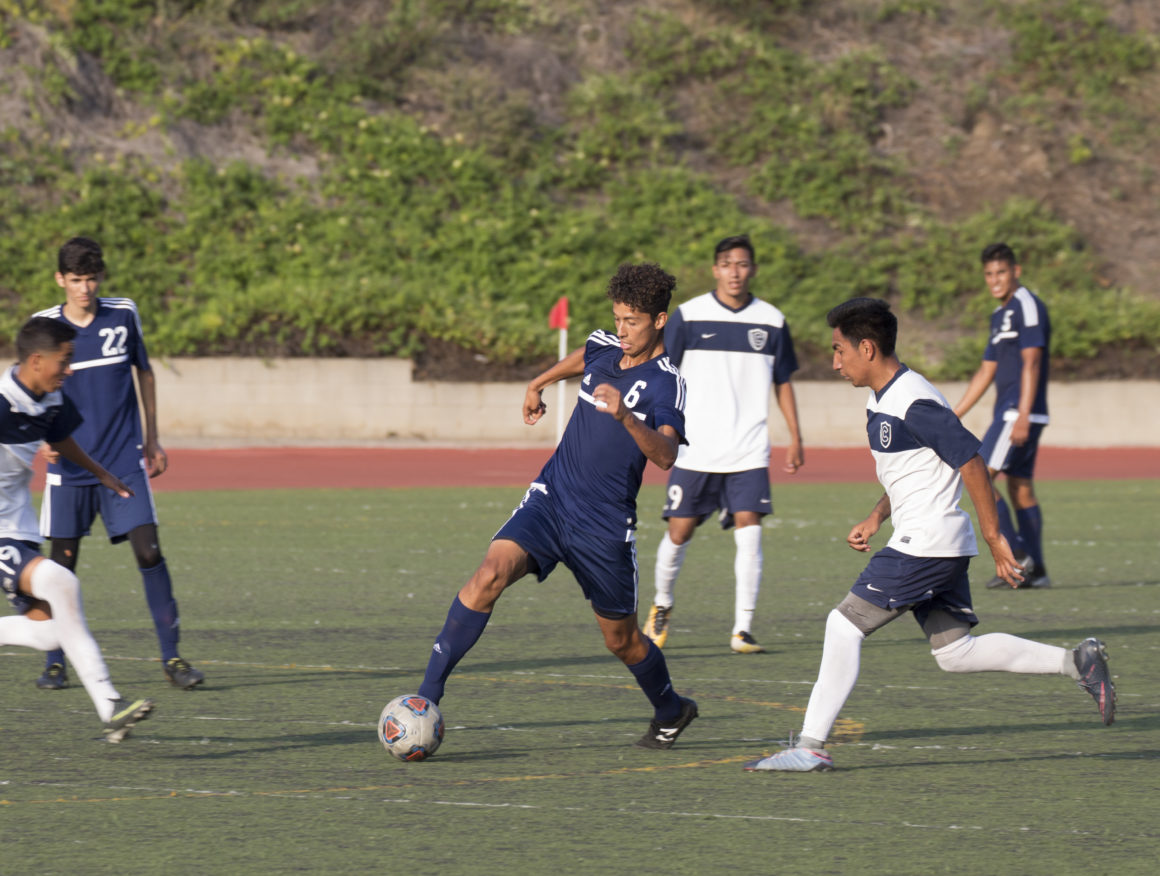 ---
On Friday, October 27th, the Citrus College men's Owls soccer team beat the Antelope Valley Marauders 2-0 at Citrus Stadium.
Owl's coach Fred Bruce-Oliver didn't like that the Marauders had so much control in the Owl's zone, so he decided to change his formation.
"We went from a 4-4-2 formation to a 3-5-2," Coach Fred said. "And throughout the game, I don't think they realized it but that's what we did."
The new formation helped get Citrus on the board in the 35th minute with sophomore Joel Rosales's 15th goal of the season, assisted by freshman Javier Arellano.
In the 44th minute Antelope Valley freshman Cameron Taylor scored a header but his goal was waved off due it being offsides.
The Owls were able to double their lead in the 75th minute after freshman Gilberto Vega scored his first goal as an Owl, which was assisted by freshman Patrick Luevano.
In stoppage time, goalkeeper Jorge Quinones was given a red card for shoving a Marauders defender, the Marauders were also given a penalty kick. Freshman Christian Arevalo clinched the win for the Owls when he saved the penalty kick from sophomore Carlos Cruz.
Coach Oliver thought that the new goalkeeper played a big role in clinching the game for the Owls.
"The goalkeeper, the one that went in to save," Coach Fred said, "he sealed the game for us because if they scored, that would've been a different story all together, because we would've been struggling to finish the win, he made a big difference.
The Owls improve to a 6-5-4 record on the year with a 4-1-1 conference record. The Owls play Bakersfield at 4 p.m on Tuesday, Oct. 31 at Citrus Stadium.
---
---