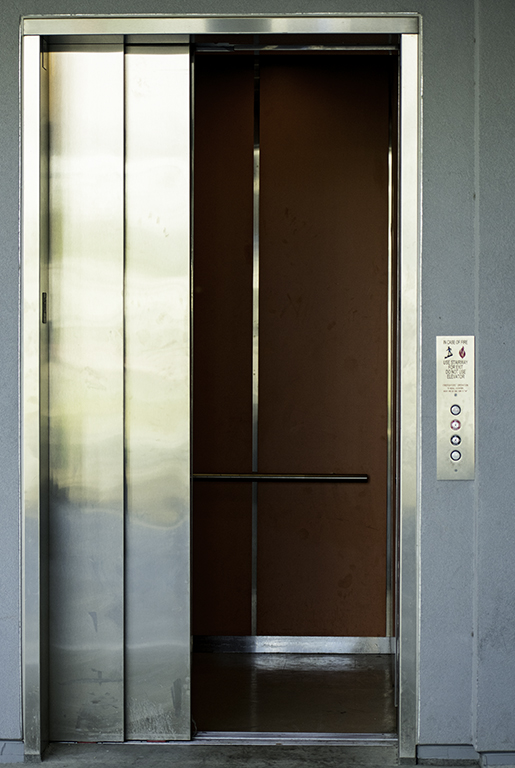 ---
Four out of 18 operating elevators on campus still have outstanding permits displayed.
The Clarion had previously reported on Oct. 12  that there are 12 operating elevators based on information and access available to reporters.
Citrus College Vice President of Finance and Administrative Services Claudette Dain sent out an e-memo to faculty on Oct. 31 that said Citrus has "continuously maintained up-to-date permits for all eighteen elevators, in accordance with the State of California, Department of Industrial Relations, Division of Occupational Safety and Health standards."
Citrus said their elevators are running under the Department of Industrial Relation standards and go through a company called Performance elevators to ensure that all units are up to standard.
"Upon recent review, Facilities personnel noted that all elevators contained posting copies of the current permits, with the exception of one elevator, between the PC and TC buildings" Dain said in the e-memo. "This posting display, likely inadvertently missed or vandalized, has since been updated with a current posting copy."
As reported in the article, Steve Siegel, school maintenance technician said he knew the elevator permits were up to date, but unsure why the postings did not reflect their status.
Siegel also said he knew the Hayden Memorial library elevator had broken down a few years ago and had to fix and maintain it to standard.
The original permit from 2003 is listed in the library and according to Dain's memo so is a more updated permit.
"The Hayden Library elevator, referenced in the article, actually contains two postings, the original inspection certificate from 2003 and the current certificate," she said. "This is because the original inspection certificate is in a locked panel whereas the current posting, updated annually, is displayed above the locked panel."
The new Visual Arts building elevator is one of the four elevators with outdated permits. As of Oct. 26 a sign has now been displayed stating a request for an inspection.
Dain said the "newly constructed VA building elevator is awaiting renewal certification from the State's Department of Industrial Relations Elevator Unit." 
She also said Citrus has been informed that the State is backlogged with conducting inspections but can post a certification letter per California Labor Code, "allowing operation of an elevator without a permit where issuance or renewal of the permit has been requested but remains unacted upon."
Dain insisted at the end of the memo that Citrus is committed to ensuring accessibility and safety to all students on campus and reassures that all elevators are operating with the regard of all students.
"I'm glad that the article seemed to be a wake up call for the administration," Citrus student Vanessa Valin said, who was unaware of the expired permits. "Hopefully next time, it won't take as long for them to update the elevator and other permits around school."
---
---