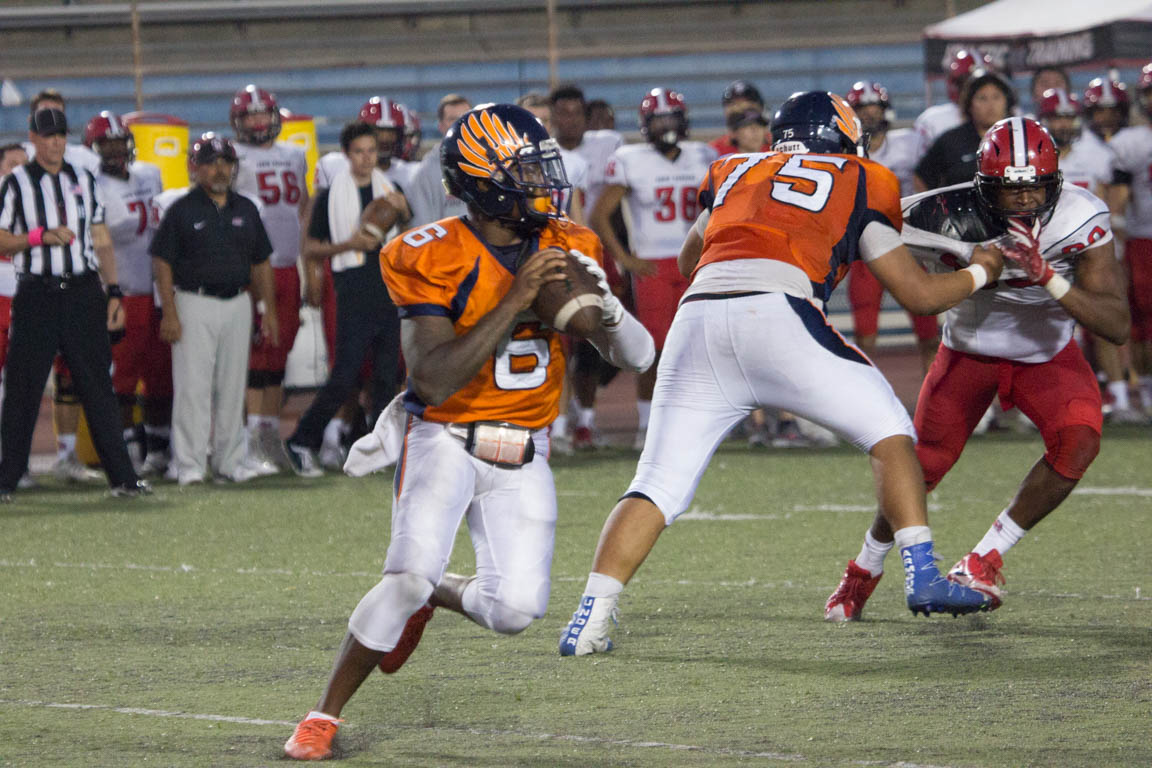 ---
In a season with offensive struggles and close losses, the Citrus College Owls won their final two home games, heading into the final game of season.
Four freshmen quarterbacks have played for the Owls (3-6, 2-2) this season, averaging an underwhelming 122.8 yards per game through the air, but Darreon Lockett has led Citrus to consecutive victories.
Lockett has thrown four touchdowns and ran for 142 yards during the two-game winning streak.
In the Owls' best game of the season on Oct. 28, Lockett was efficient completing 64 percent of his passes for three touchdowns and ran for 103 yards in a 31-15 victory over Santa Barbara College.
The Citrus defense has been consistent all season, keeping the Owls in games despite the offensive struggles. The Owls are allowing 16.2 points per game, about half as much as last season's team.
Citrus sophomore free safety Jeremiah Vasquez leads the team with 65 tackles and four interceptions.
Freshman defensive end Grant Trueman has a team-high 16.5 tackles for loss and has seven sacks.
The Owls will have an opportunity to finish the season with a winning conference record when they visit Allan Hancock College at 1 p.m. Nov. 11.
---
---