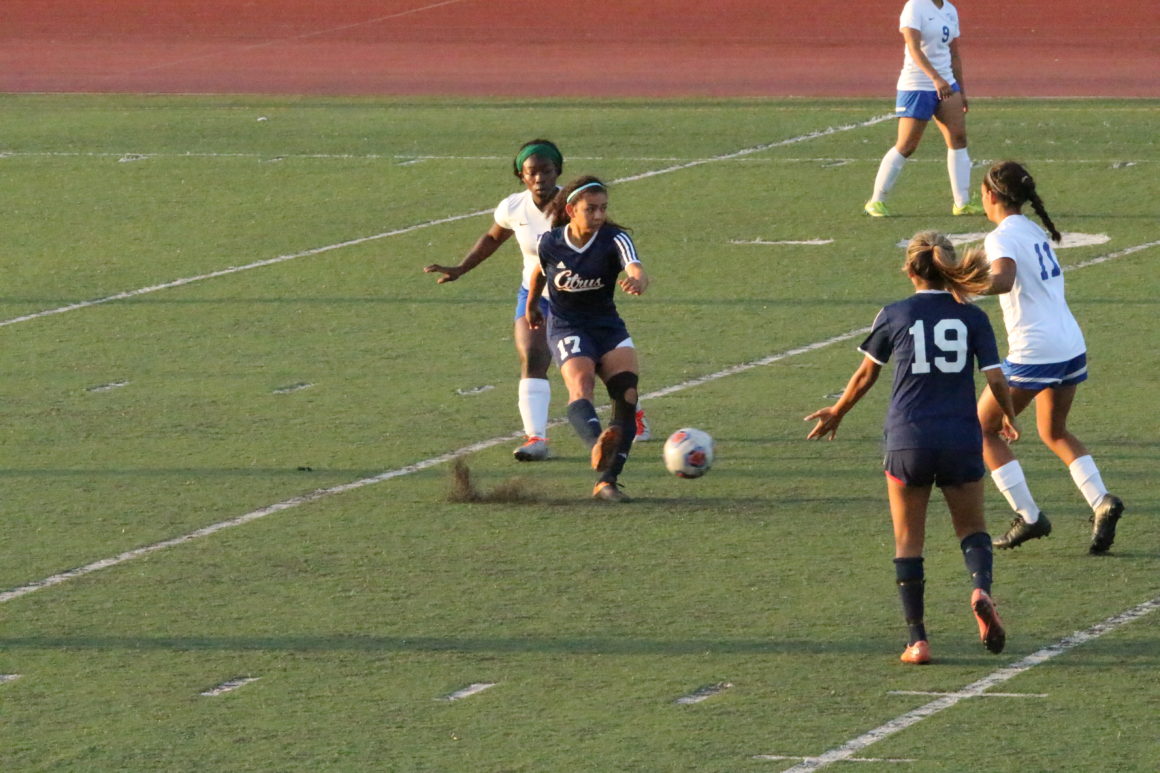 ---
The Citrus College women's soccer team's season concluded with a 4-1 loss on Nov. 9 at College of the Canyons.
The loss ended a disappointing season for the Owls, who finished 6-9-4 and missed the playoffs for only the second time in the last six years.
Citrus started the season strong and headed into conference play with a 5-3-3 record.
Conference play proved tough for the Owls, losing road games to Victor Valley College and Bakersfield College.
The Owls had a chance to salvage an up and down season with a four-game conference homestand, but went 0-2-1 until finally defeating Bakersfield, 2-1, on Nov. 3.
The Bakersfield win was the only conference win of the season, en route to a 1-6-1 record.
With a balanced roster of freshmen and sophomores this year, five freshmen players started at least 11 games for the Owls. With the potential of players returning, Citrus may find itself back in the playoffs next season.
Freshman midfielder Mackenzie Boulware scored two goals and had a team-high six assists in 17 games.
The Owls will need to recruit scoring help, with forward Devyn Bagwell ending her Citrus career after scoring seven goals in her sophomore season.
---
---