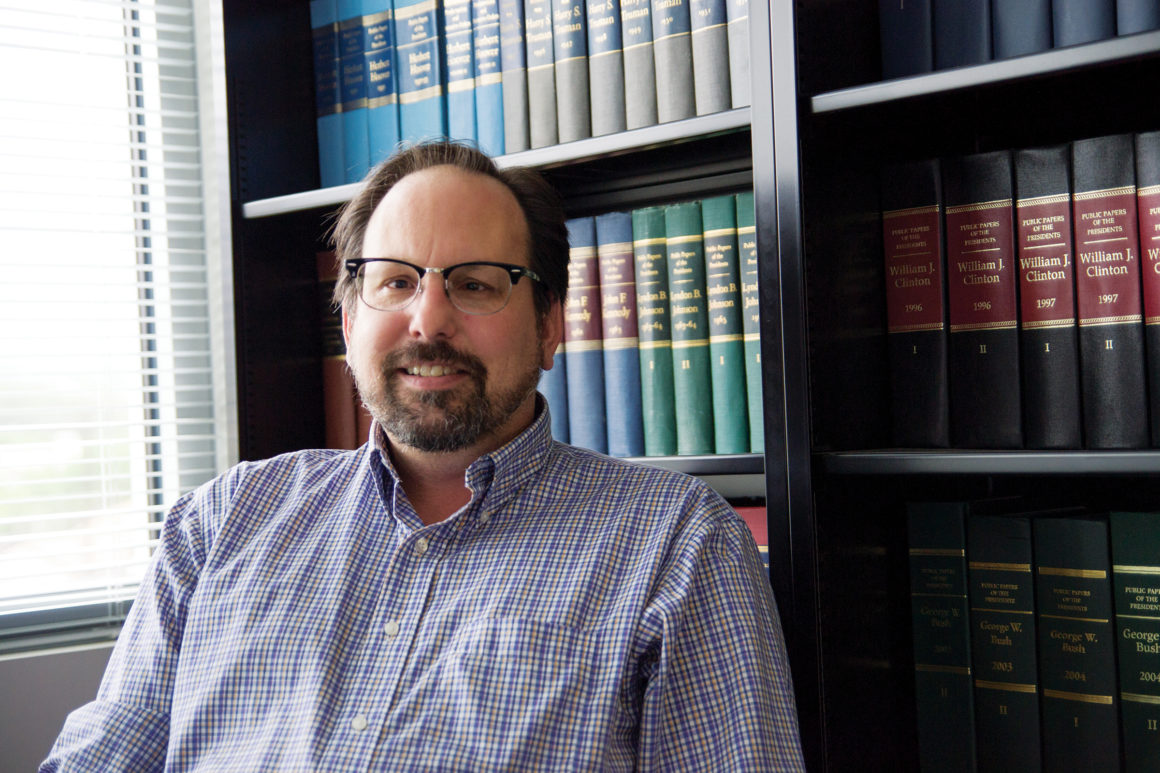 ---
In elementary school, most children believe that their teachers are robot-like creatures who eat, sleep and exist only within the confines of their classroom.
This misconception seems to follow students throughout their education, as they often struggle to connect professor to personal.
Gerhard Peters shatters this elementary school mindset by bringing reality and personality to the Citrus College campus.
Peters, political science professor, invests his personal time into the American Presidency Project.
The American Presidency Project is an award winning reference website created by Peters and John T. Woolley.
The website won the American Political Science Association award for best reference work in September 2017. Over 20 awards are given out and best reference work is given out every three years.
Woolley, a professor who was teaching American Presidency at the University of California, Santa Barbara, was given a small grant in 1999 to create an online teaching resource.
"I started the project in order to provide undergraduates in my 'American Presidency' class with primary materials and important data sets that they could use to prepare research papers," Woolley said in an email.
Woolley said he wanted the student classroom experience to be a part of this project, and this is when Peters came into play.
Peters was in graduate school with Woolley and had already spent time creating a small political science website at UC Santa Barbara.
"He gave me a few bucks to do it, and I needed help paying rent," Peters said. "Then I went crazy with it."
The internet was still in its beginning stages in 1999 and there was no online database that provided presidential documents online.
"Sports had ESPN, but there was no presidential documents online, and I was going to be the one to do it," Peters said.
All these presidential documents were on paper, but none were online. "The American Presidency Project" has every single document on paper online and added more information that is not on print.
"Everyone has their own endeavor, this is mine," Peters said. "When I'm not working, I'm on this. That is what I'm doing."
"American Presidency Project" is already has over 128,000 presidential documents online.
Peters and Woolley said they are still the only contributors to the website, with the exception of a couple of designers from University of California, Santa Barbara.
Aside from winning best reference work, Peters has other personal awards that don't rely on judgement by a committee.
Peters and Woolley have received emails from the White House. Kyle O'Connor was one of former President Barack Obama's speech writers, and he sent an email attributing the website for information used in Obama's speeches during his presidency.
Peters and Woolley also receive emails from CNN reporters and White House journalists who use their site as a source for stories.
The reason why "American Presidency Project" is frequently used by the White House and other higher officials is because of how efficiently organized Peters and Woolley made the website.
"I went through every encyclopedia and categorized every document to put it online," Peters said.
"American Presidency Project" is organized into five tabs: data, documents, elections, media and links.
Peters took a sabbatical in spring and made modifications to the website so he could incorporate it into his courses at Citrus College.
For the future of "American Presidency Project," Peters is currently working towards developing the website into a collaboration project.
Sam Kernall professor at the University of California, San Diego provided over 3,000 additional documents from the office of management and budget for Peters to review, scan and incorporate into the website.
Peters' next three ideas are for "American Presidency Project" to become a learning module for instructors, a place for scholars contribute data sets and eventual hold online conferences for scholars and instructors around the world.
Peters and Woolley said they will continue working on the website, as Peters has made this not only a second job of his, but a source of passion in his career.
---
---