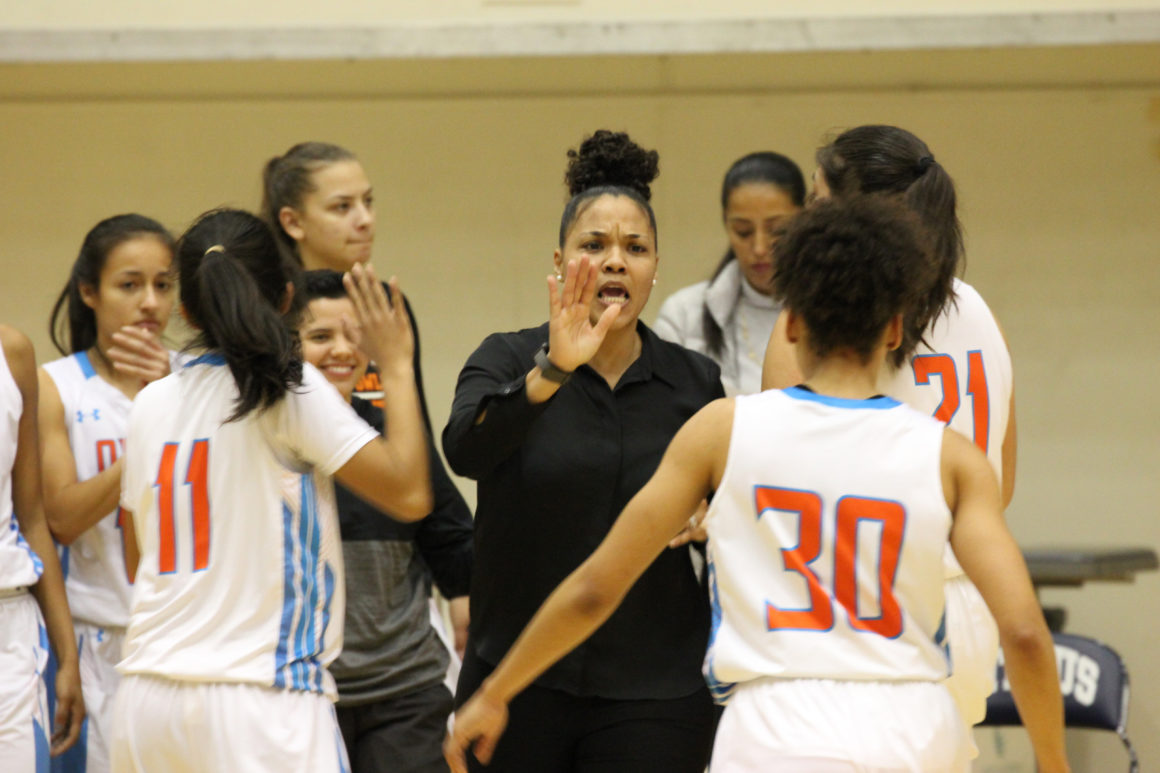 ---
The Citrus College women's basketball team matched last season's win total in the 11th game of the season on Dec. 6, defeating Chaffey College on the road, 74-67.
Trailing by seven heading into the fourth quarter, the Owls doubled the Panthers, 28-14, in the final quarter. The win helped Citrus improve to 7-4 on the season.
Only one player remains from last season's team that finished 7-19, sophomore forward Marisol Chavez-Delgado.
Chavez-Delgado led the way in the victory over the Panthers, with 16 points on 8-for-10 shooting and 12 rebounds for her third double-double of the season.
Citrus freshman guard Jezteni Espinoza has been a key contributor for second-year head coach Linnae Barber Matthews.
Espinoza is averaging team-highs of 12 points per game, 4.2 assists per game and 2.2 steals per game.
The Owls continue their road trip and will not play at the Owl's Nest until January.
Citrus will visit San Diego City College at 2 p.m. Dec. 9 before visiting West Los Angeles College at 6 p.m. Dec. 14.
The Owls end the year participating in the 30th annual Grossmont College Holiday Tournament, which begins Dec. 28.
---
---