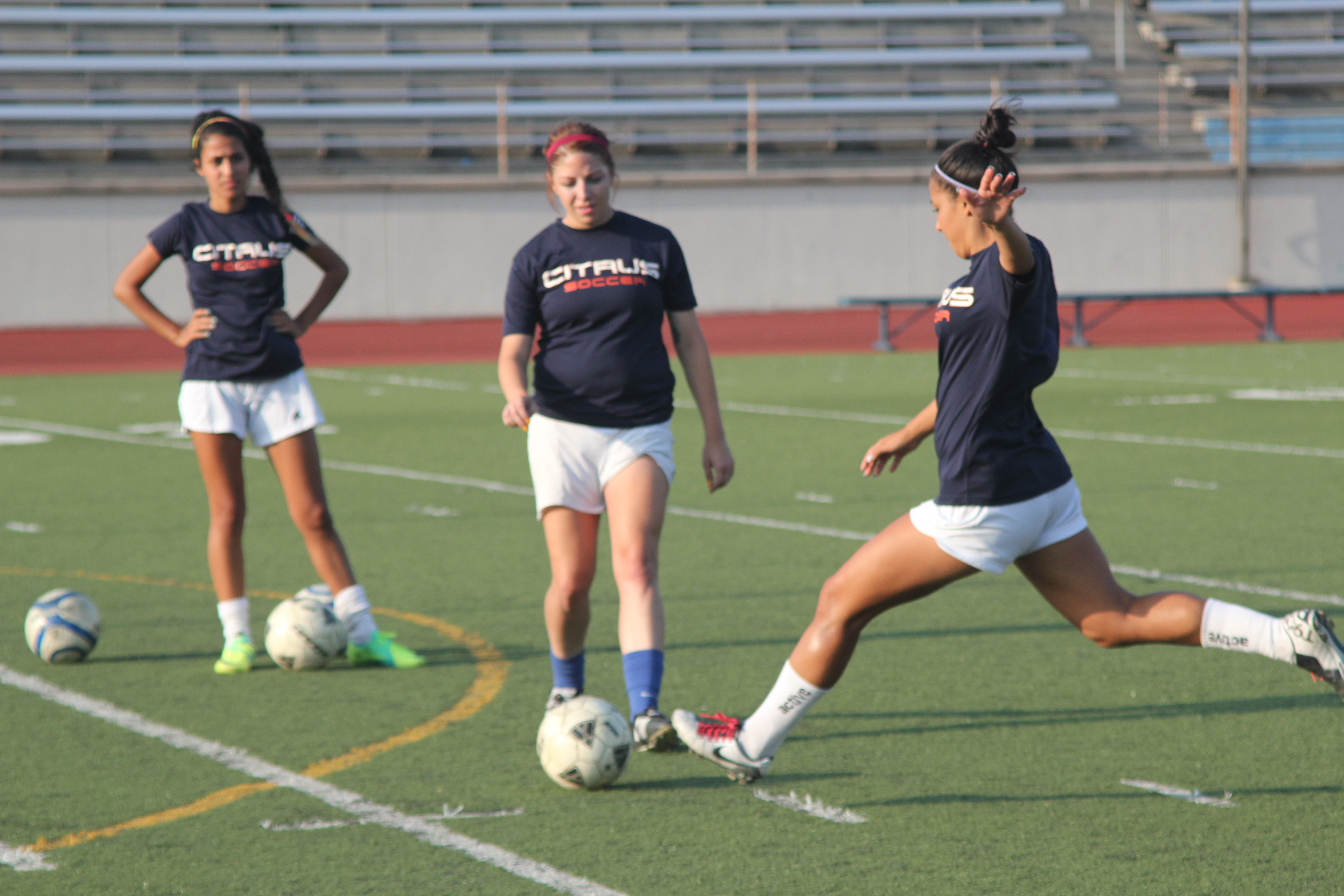 ---
At the same time, conventional wisdom says that three ties is a shaky foundation to build a championship on. While the Owls' women's soccer team (2-0-2) fortified their record with a 4-0 drubbing of Sacramento City College in the second game of the season, that was bracketed by a pair of ties in which Citrus was only able to scratch out a single goal.

In spite of the erratic goal totals, assistant head coach Brian Dorman didn't think that potency in the box is the Owls' main concern.

Instead, during their Sept. 10 practice before the team's home opener against the Moorpark Raiders the next day, the squad focused on execution on set pieces and crossing, as well as flexibility within their formation.

"Finishing is not an easy thing, that's why goal scorers get paid millions and millions of dollars. You score every other game and you're world class, so that can always get better. We want to focus on creating quality chances," Dorman said.

"I think the strength of this team is going to be playing good defense and closing out tight games."

And close out tight games they did.

The team was able to ride out a pair of goals scored before the 30-minute-mark by sophomore forward Jasmine Williams and freshman midfielder Leandra Escobar allowed the Owls to secure their second win of the season.

It seems like the practice had paid off for the Owls, as Escobar was able to head home the Owls' opening goal in the 12th minute, thanks to a cross from fellow midfielder Julia Wills.

Sophomore goalkeeper Alyssa Lozano gave up only her second goal of the season when the Raiders' Allison Oliver pulled one back in the 71st minute on a header from a corner kick.

"If I were to give our team a grade rating, I would probably give us a 'B,'" Lozano said the day before the game. "We could step it up a lot."

Head coach Tim Tracey believed the Owls could string together quite a few wins over the next few fixtures.

"To get a clean sheet in the next three games is very doable. But we need to have [our players] buy into our system.

The Owls' host the Victor Valley Rams Sept. 14 at 12 p.m.

Most teams dream of starting their seasons undefeated.
---
---