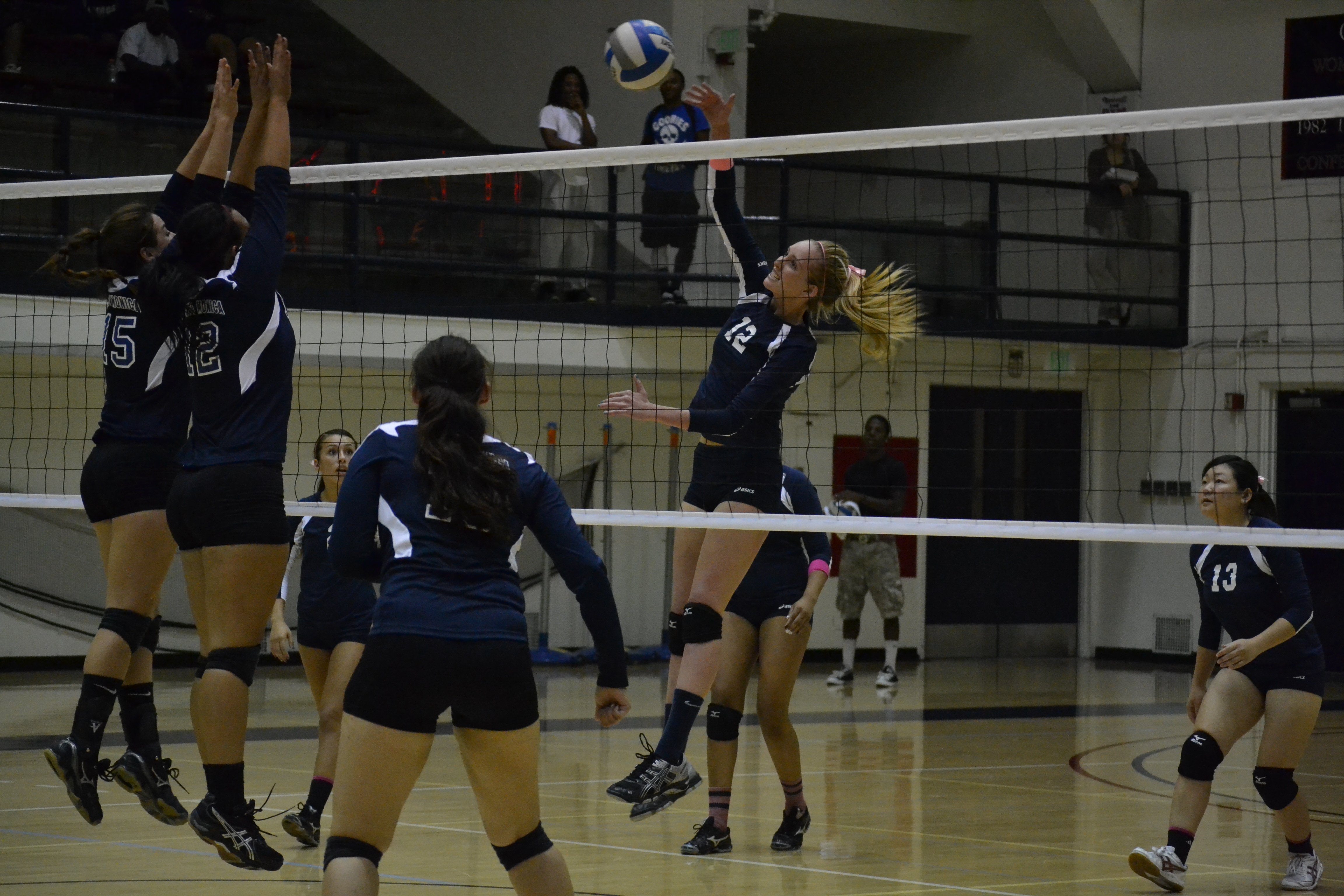 ---
Leading over the Corsairs easily through the first period, the Owls' took almost no time to win their first set.

During the second period, however, the Corsairs proved they weren't going down without a fight as they trailed closely behind the Owls.

The Corsairs forced a tie of 10-10 but the Owls quickly pulled away.

"The way they kept the ball in play caused our team to push a little more and be ready for the ball," said outside hitter Alexis Lunney. "We had to work hard for our win, it wasn't one where we could [just] sit back and play."

The Owls never got the chance to sit back and relax as the Corsairs continued to trail closely during the third set, but Citrus was able to pull through.

Lunney and fellow outside hitter Chelsea Martinez led the Owls to victory by notching 12 kills each. Sisters Amanda and Breanna Stone also compiled 8 digs each.

"We played well but had too many errors," said Corsair opposite hitter Janeth Ramos. "We weren't playing as a team."

"We're good individually, but we get too much in our own heads and that's when we start making errors," she said. The Corsairs totaled 21 errors to the Owls' nine.

"Its hard to keep up any type of winning streak, but these girls work hard. It is really to their credit that we win a lot of games," said Citrus head coach Shin Jung. "For them it is an important match because of next weeks' game against Pierce and Canyons."

The Owls are set to play against state #1 Pierce Collage on Oct. 24 at 7 p.m. and against Canyons on Oct. 26 at 7 p.m.  Both games are at the Owls' Nest.

The state #17 Owls' volleyball team (9-6, 3-2 WSC) defeated the Santa Monica Corsairs (5-7, 2-2 WSC) at home in the Owls' Nest on Oct. 17, with a score of 25-15, 25-20, and 25-20.
---
---