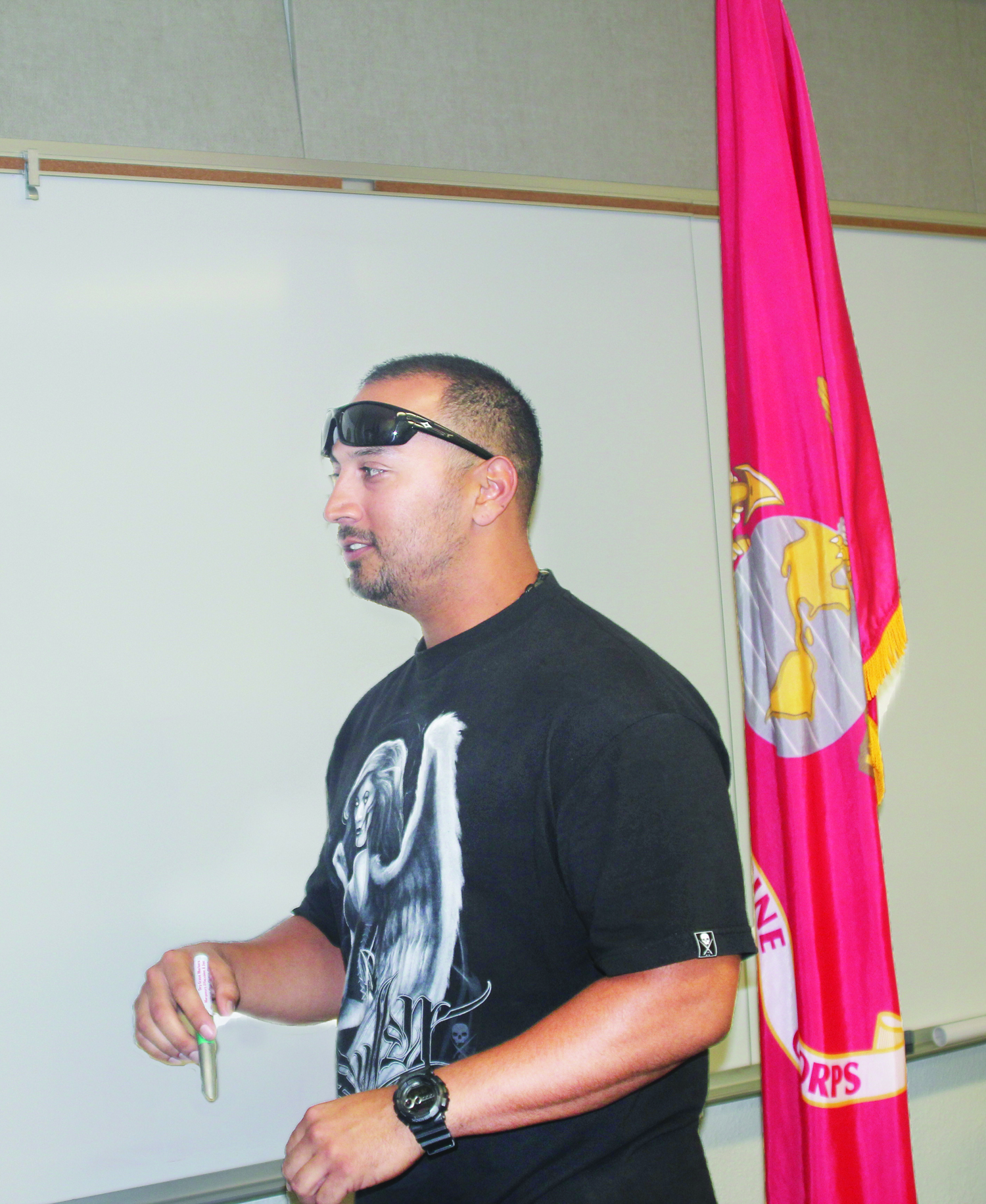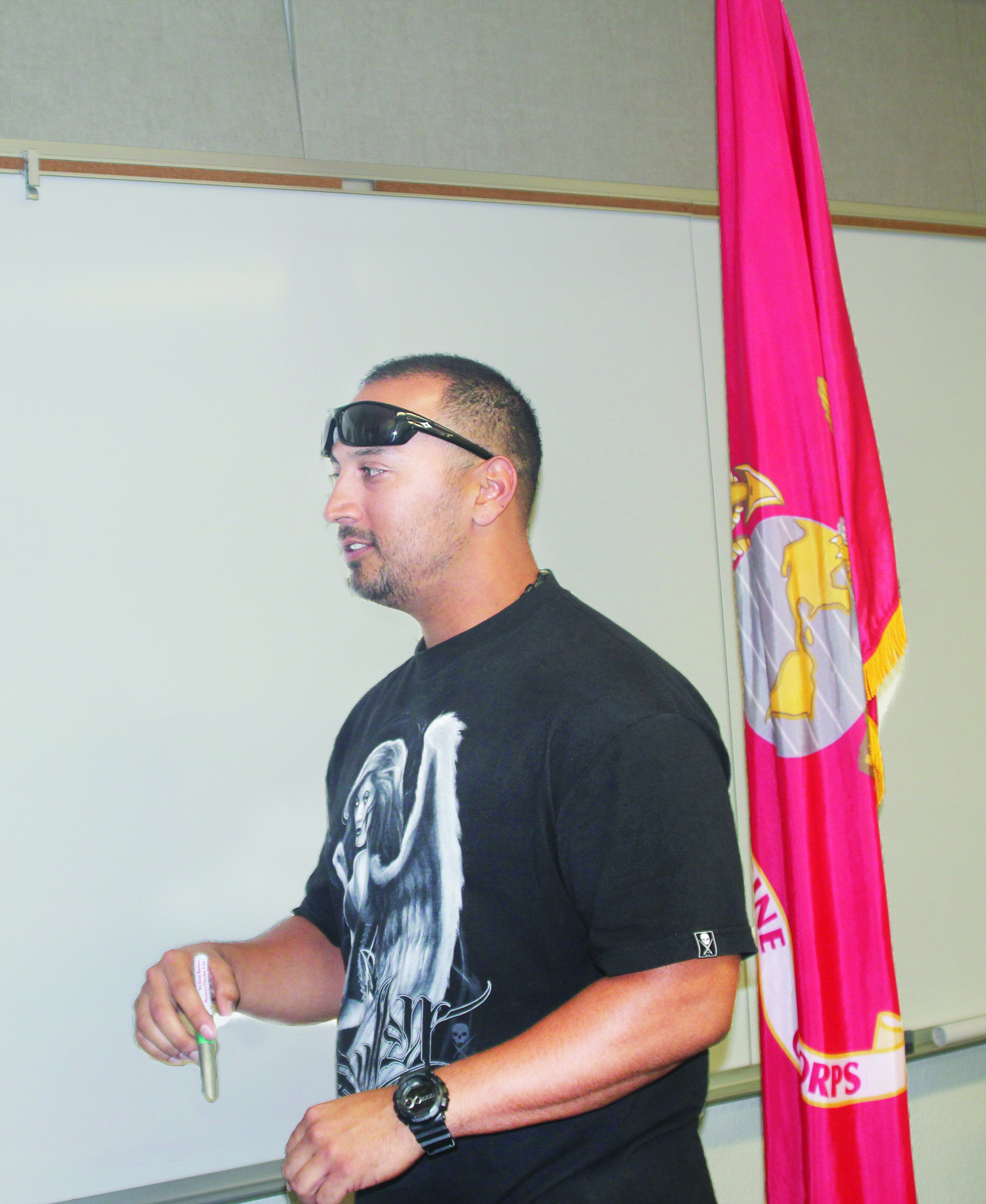 ---
The Veterans Network is one of the many clubs on the Citrus Community College campus that is active this semester and they look to be active for quite some time. The Veterans Network was just reactivated at an ICC meeting on Sept. 17.

Fernando Salazar Jr., president of the Veterans Network, is a former U.S. Marine now majoring in sociology. He said he feels he has the skills to assist his veteran peers.

The Veterans Network cabinet includes secretary Mayra Marchington, vice secretary Jeanette Gonzalez, treasurer Jocelyn Vizcarra, assistant treasurer Victor Lopez Jr., and ICC Representative Jeffrey Roth.

Salazar wants to raise student awareness of the Citrus College Veterans Center, located at HH756 and HH758, where veterans can go there to get help, but also dependents and spouses.

"Our goals are to help reintegrate veterans into civilian society when they get back home and to reach out to the community through fund-raising and charity events," Salazar said.

The Veterans Network is planning to host a Toys for Tots softball tournament at Citrus College on Dec. 15. Citrus student vets will play against other Veterans Centers such as Pasadena City College and Cal State LA. Each person attending and playing will bring a toy to turn in.

Members also take hikes together to get to know each other and socialize.

Salazar wants to show non-veterans that veterans aren't that different from other Citrus students.

He also wants to show the public that modern veterans aren't like World War II or Vietnam War veteran stereotypes, who kept to themselves and were often  troubled. He wants to counter the stereotypes that veterans are hot-headed and could snap at anything.

Salazar wants to show the community that veterans are not a danger and especially not a threat to any particular race or to any religious affiliation. Just because they went overseas to fight a particular enemy does not mean that they perceive everyone of that race, ethnic group, or religion as an enemy, he said.

Counselor Monica Christianson said that the Veterans Network, which is funded by a grant, helps veterans with persistency.

"We want the veterans to have a social network," Christianson said.

"It helps keep them in school, keep them coming back, build up relationships and friendships that are going to sustain their academics," Christianson said.

Academic Senate President James Woolum, a faculty veteran who was honored recently at the 7th annual Salute to Veterans said that "the Veterans Network support for any of our groups is very important, our veterans are facing some unique challenges."

By helping vets transition from military life to the civilian work force, the Veterans Network "helps the college in the long run," he said.

The Veterans Network is a campus club that helps student vets access information, apply for grants, and sponsors community events. Its members can come together and have a good time instead of just work, work, work.
---
---