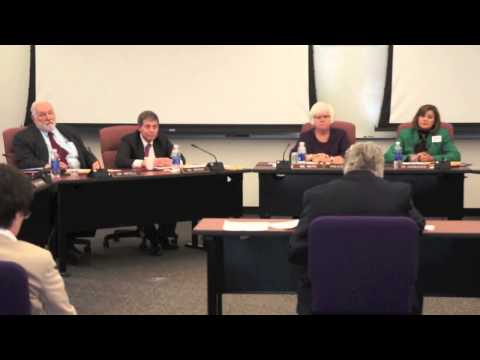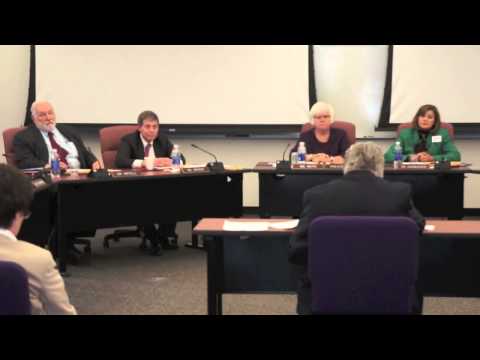 ---
The college's biggest newsmakers have no plans on relinquishing that title anytime soon.
In what's becoming a recurring theme, Citrus College Faculty Association president John Fincher dropped a bombshell during the Mar. 19 meeting of the Board of Trustees when he alleged that board member Gary Woods from Azusa isn't from Azusa at all.
"It's something that the faculty—and frankly, everyone on campus—has known for decades," Fincher said. "So it's nothing new here."
Fincher delivered a speech lasting more than seven minutes long, detailing an investigation headed by the California Teachers Association following a letter it recieved Jan. 29 from a former U.S. Postal Service employee.
According to Fincher and the CTA, the address Woods currently lists as his address is a one-bedroom, senior living apartment complex in Azusa that Woods rarely visits. Instead, they say that the Azusa trustee is living in a 3200 square foot, $1.1 million home "high above Sierra Madre."
"Virtually evey morning he leaves the Sierra Madre residence at approximately 6:50 a.m.," Fincher said. "At the end of his day . . . he backs into his driveway and goes inside to retire for the evening."
Fincher also suggested that the board vacate the Azusa board position, pointing to a 1998 California case where Grossmont School District board member Nadia Davies was accused of residing outside of her district. She would go on to resign the same year.
"If [Davies] failed at any time during her term of office to qualify as a resident of the Districe, her office became vacant upon such occurrence," wrote former California Attorney General Dan Lungren in the case opinion.
During the speech, Fincher said that surveillance photos and video can be found at www.firegarywoods.com. He also requested the board vote on vacating Woods' seat at the next board meeting.
Woods could not be reached for comment as of press time.
---
---