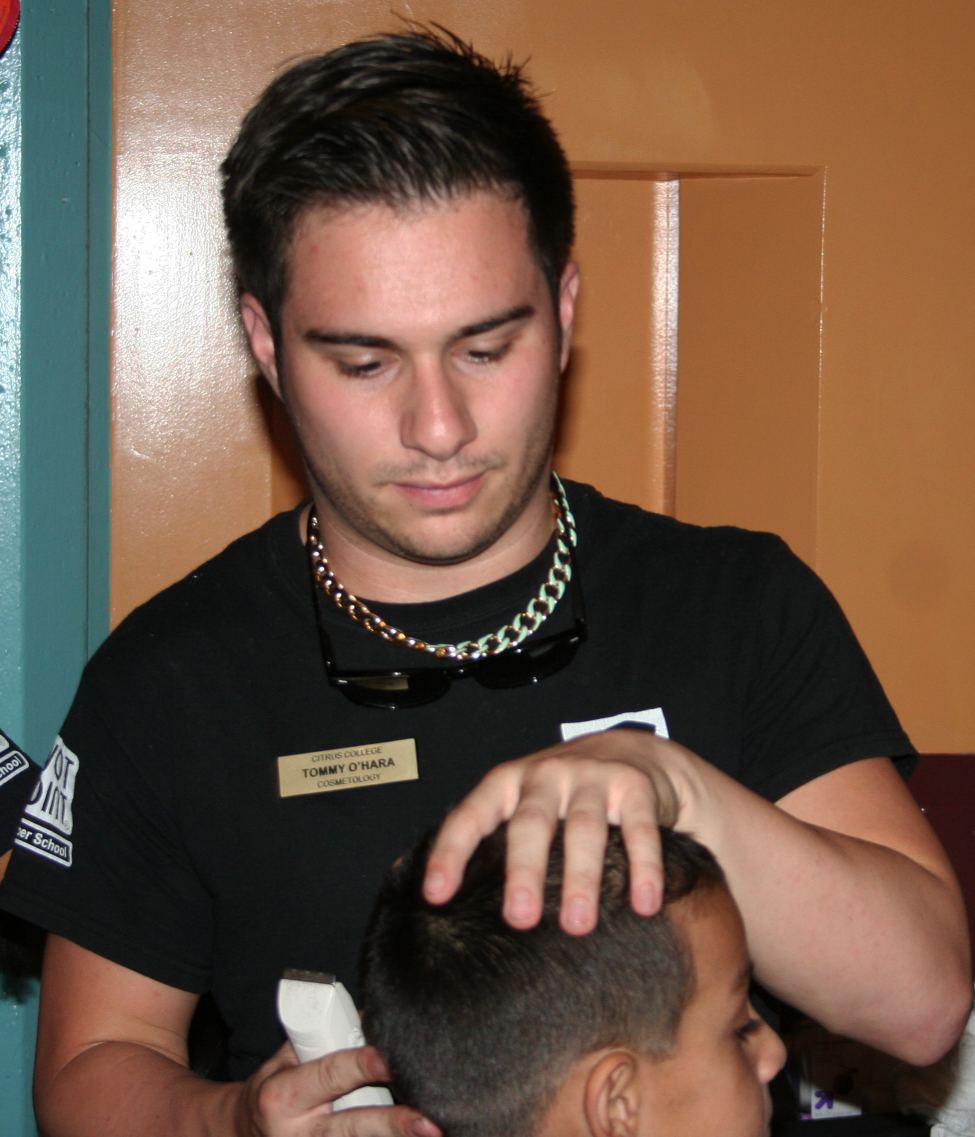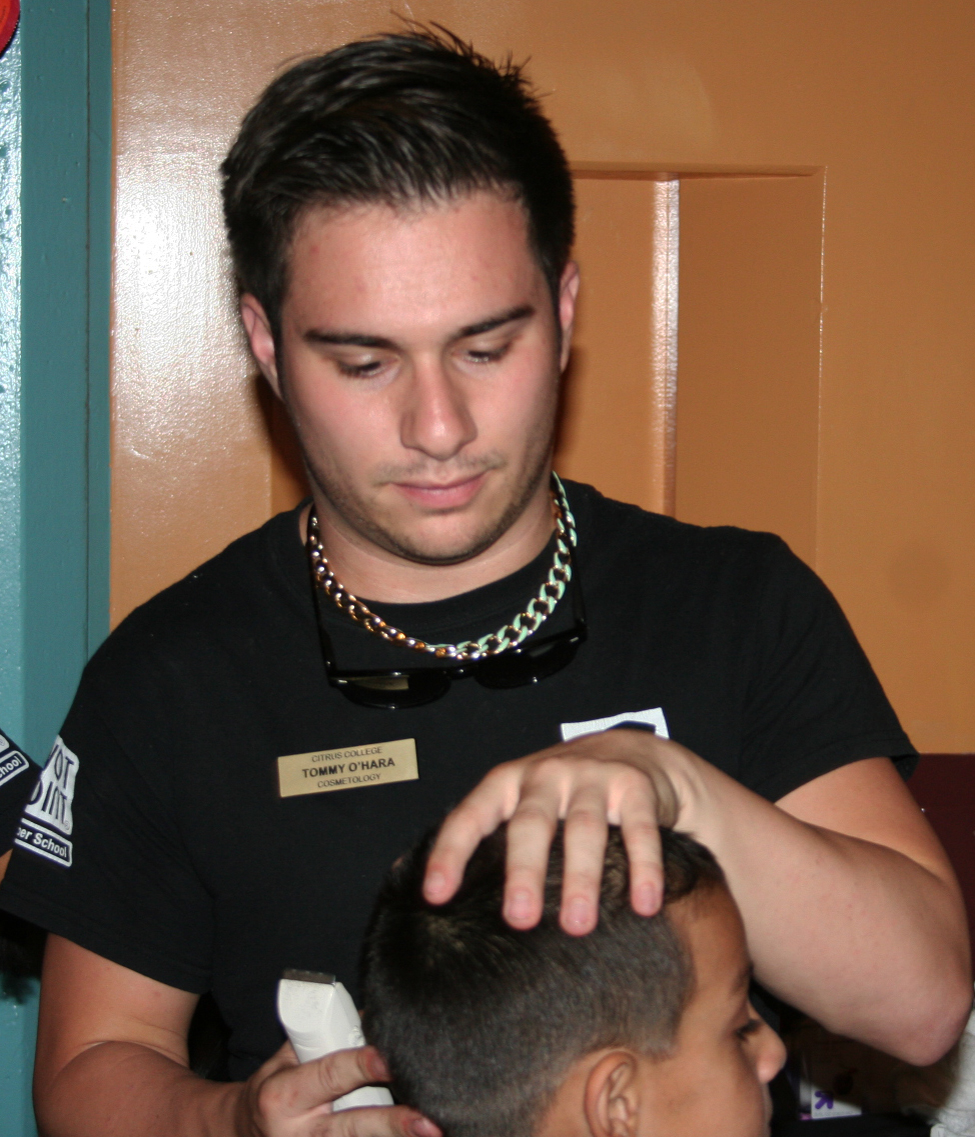 ---
This slideshow requires JavaScript.
Close to 1800 elementary school children, parents and volunteers were in attendance for the event that provides families with school supplies, clothing and a fresh back-to-school hairdo. 150 members of the Citrus College cosmetology department, led by professor Albert Graciano, were on hand to send these young students to school in style.
Foothill Unity Center is an organization based in the Monrovia that provides food, temporary shelter and an array of health services for low-income and homeless families in the surrounding communities.
By the time the first shift of cosmetology students were setting up their sheers and setting out nail polish, kids and parents were lined up around the corner.
"I understand there's a waiting list because the department is so good," said Adriana Balian, a mother from Arcadia who was enjoying a moment to sit and unwind as her daughter Bryanna relished her manicure with a huge grin.
Citrus College has been involved in the "Back 2 School" program for a number of years, but for many of the cosmetology students, this was their first time handling a large influx of young children in need of manicures and haircuts.
"It's my first year, and it's nice to see smiling faces, the kids are so grateful to get their haircut," said Stephanie Bench, 20, a cosmetology major from Glendora.
As positive as the event was, it wasn't without its fair share of difficulties.
One table in particular had a bit of electrical trouble, but quick thinking and resourcefulness on the part of the volunteer faculty helped deter any interruption.
Jim Lancaster, dean of Career Technical Education at Citrus, was one of the volunteers on hand. " We had a little 'power gremlin' at one of tables where if you turned one hair dyer on, another one would turn off. But it hasn't impacted the flow, we're keeping up with the demand, and running smooth," he said.
The efficiency of the Citrus students was quite impressive as they took on client after client with few breaks in between.
"It's been a little busy, but not as busy as I thought it'd be," said Stephanie Hall, "I love working with kids, they've all been very good."
Director of the Cosmetology Department, Albert Graciano, curated the event alongside Citrus Board of Trustee member Joanne Montgomery ,whose personal involvement with Foothill Unity Center inspired Citrus College's involvement with the yearly event.
"The Unity Center started [our] with inviting hair salons in the area to come, and I thought to myself 'Why not have Citrus come?'" Montgomery said.
Montgomery to this day is the linchpin keeping the cosmetology department involved with this outreach program.
The cosmetology students were all in great spirits throughout the rigorous event. Many of them were taking their own photos and interacting with the children.
"They can see how excited the kids are," said Montgomery. "Some of them don't even want to go to lunch, they'll stay back and help."
As the afternoon progressed, more and more sets of families started to arrive and the morning shift of students began to pack their items to make way for the afternoon shift of cosmetology student volunteers.
"This event has grown tremendously and we have tons of volunteer turn out," said Montgomery, as she waved through two more children to have their hair trimmed.
"It means so much for a child to be able to start school and feel good about themselves, to have their hair trimmed and manicured with a new backpack and clothes," she said.
---
---