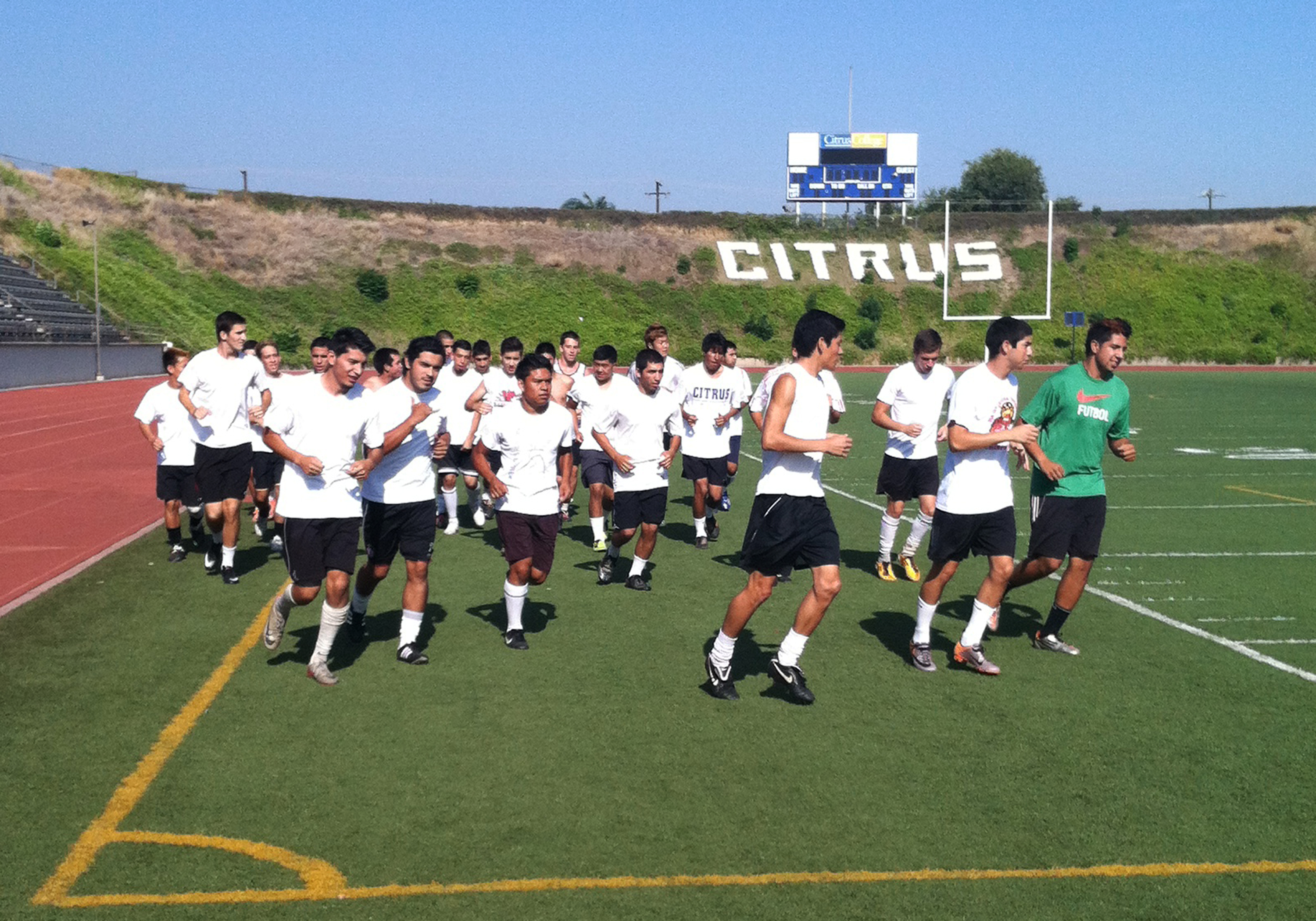 ---
In recent times, the men's soccer team has formed a habit of losing, this season they are determined to break that habit.
Entering his 16th season as the head coach, Fred Bruce-Oliver believes a change in formation will produce positive results.
"We are going to change things up," said Bruce-Oliver. With a record of 4-12-4 last season, change maybe just what the men's soccer team needs to bounce back.
In previous seasons, Bruce-Oliver went with a 4-2-3-1 formation.
This season he plans to make it more of a 4-3-3 with the team trying to push up as much as possible.
A 4-3-3 formation will help by getting people forward when the Owls have the ball and also impact the midfield when the Owls play defense.
While the Owls are attacking, the front three will try to push up and get forward as much as possible.
This will allow more room for the midfield to work and create space to put the attackers through the opposing back line.
When on defense, the concept is to have the two attacking wide players, drop back into midfield roles. This will cause an impacted midfield making it much harder for the opposing team to find and create space.
The 4-3-3 formation has most recently been made famous by FC Barcelona. When executed perfectly, this formation can yield promising results.
"You always want to do better than the year before," Bruce-Oliver said. "It's going to be a lot harder, this year than last, but the goal is the same. As a group, they work very hard and I think that will help them a lot."
As the vocal leader in the heart of the defense, Justin Dryer believes if the team works hard and communicates well, things will come easy.
"It's [keeping clean sheets] going to be a challenge," Dryer said. "If we work hard and communicate well it should come pretty easy."
In 20 games last season, the Owls averaged only 1.7 goals per game while averaging 2 goals against per game.
Acting captain Silbestre Valencia, believes the success of the 2013 season will come from the teams unity and good chemistry.
"I want everybody to focus and play as a team, the team has to put us through," said Valencia.
Valencia believes there is no added pressure on him for being a second year player. "They are [freshman] going to look for the sophomores for experience," Valencia said.
As the team prepares for a long 2013 campaign, there is a feeling of confidence and togetherness throughout the squad.
"We are going to finish strong," Valencia said.
The Owls first home game is against the Cuyamaca Coyotes on Sept. 6 at 2 p.m. Last season the Owls lost 1-0 to Cuyamaca while taking only 8 shots, but getting none on target.
---
---