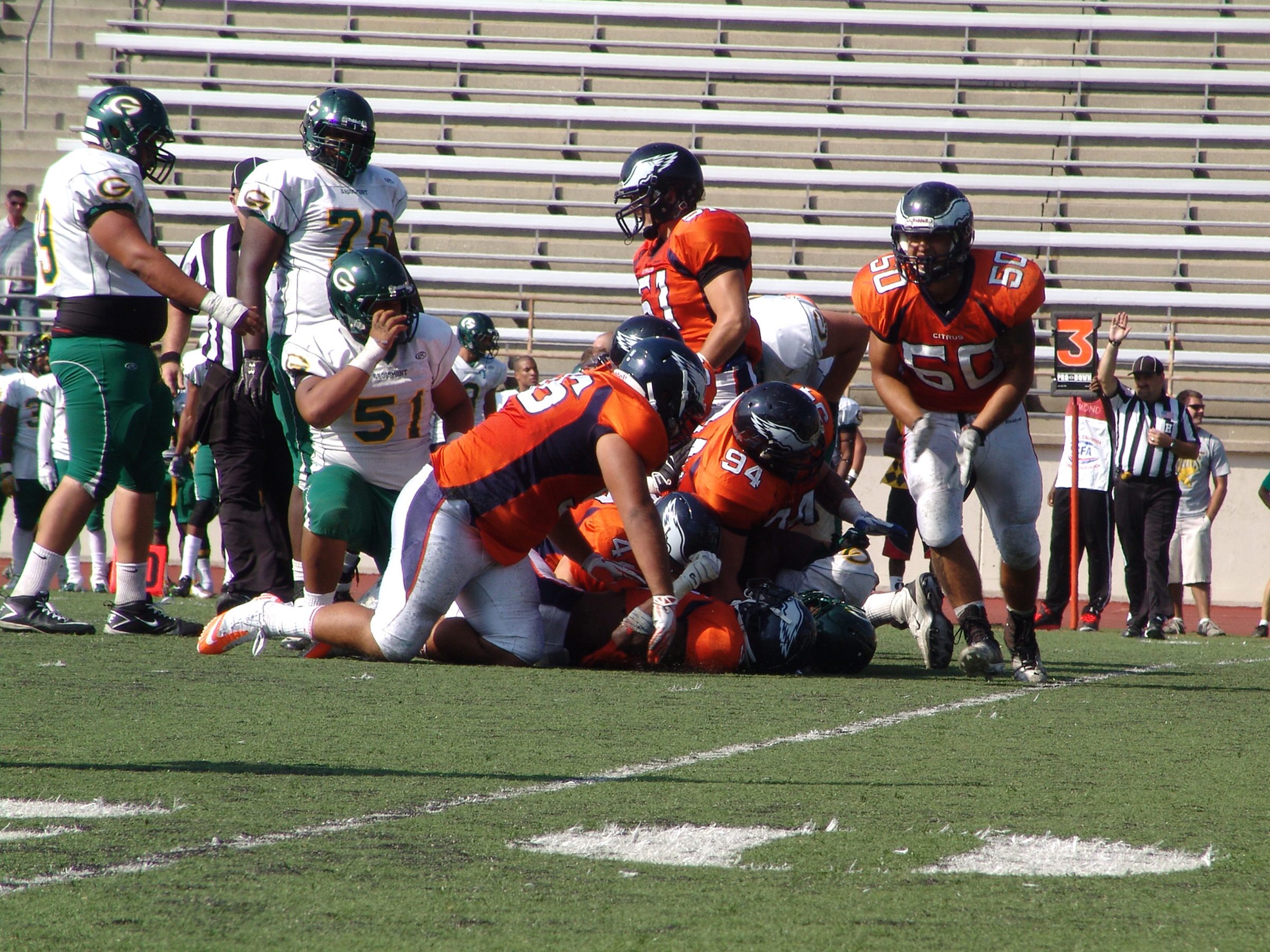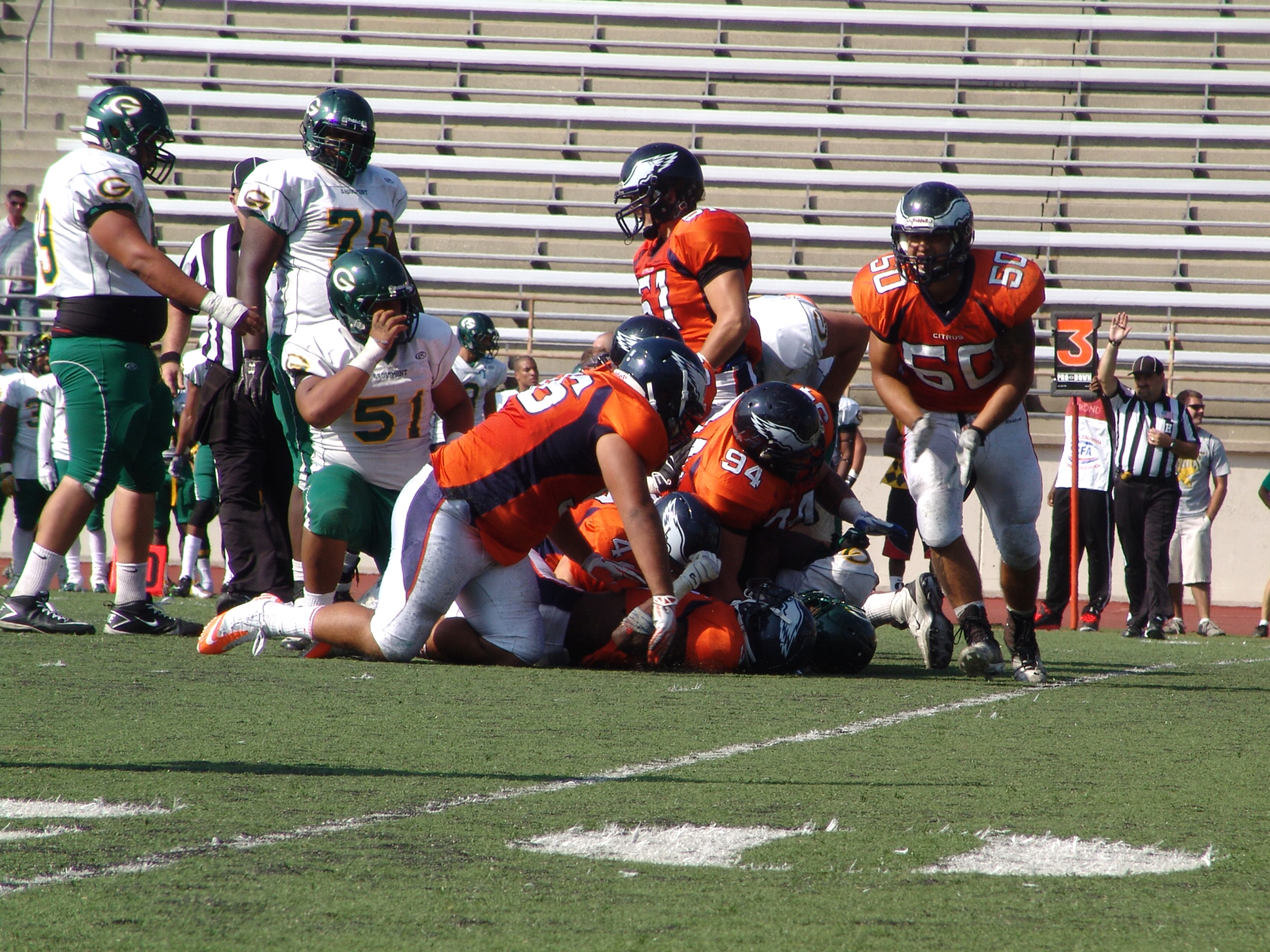 ---
The Citrus Owl's played Sat. Sept 21 against the unbeaten Grossmont Griffins who averaged 64 points a game in their first two games only to be crushed by the Owl's.
The Owls not only dealt Grossmont their first loss, but left them in panic mode after a 39-14 thrashing.
Grossmont was putting up video game like numbers in their first two games by averaging 64 points while only allowing 21 total points. After walking over their first two opponents, the Griffins finally found themselves on the field with someone their own size.
Griffins quarterback William Abt, #7, averaged 439 passing yards in the two previous games but only managed 250 yards this game.
Entering Saturday's contest, the Owls had one of the top defenses in the state, leading all schools in the state in sacks. Pressure was applied right away, as it was apparent the Griffins offensive line could not contain the Owls pass rush.
The Griffins offensive line allowed 6 sacks and were unable to get the running game going.
After giving up only 21 points in the first two games, Griffins defensive back Francisco Rodriguez said that the team "just didn't execute the game plan […] but I take responsibility."
Owls quarterback Larry Cutbirth displayed another dominating performance, throwing for 199 yards and 3 touchdowns and used his legs for some big first downs throughout the game to keep drives alive.
Owls defensive back and Central Conference Defensive Player of the week Derek Calderon, #19, intercepted the ball in the second quarter for a 68 yard touchdown putting a dent in any comeback.  Griffin hearts immediately sank.
Griffins Head Coach Mike Jordon said "they're a lot better (than the Griffins first two opponents)[…]we played a real team out there today."
Emmanuel Pooler, #21, led the Owls in rushing with 73 yards and ran for a 31 yard touchdown that was effectively the final nail in the coffin of the Griffins.
On a negative note Charles Flowers, #24, was getting burned the whole game earning the majority of the pass interference calls that kept the chains moving and keeping hope alive for the Griffins.
Looking forward to the big rivalry game against Mt. San Antonio College Sat. Sept. 28 at 6 p.m., Owls defensive back Braxton Brown says the team just needs to "stay humble, handle our business and just stay focused."
---
---