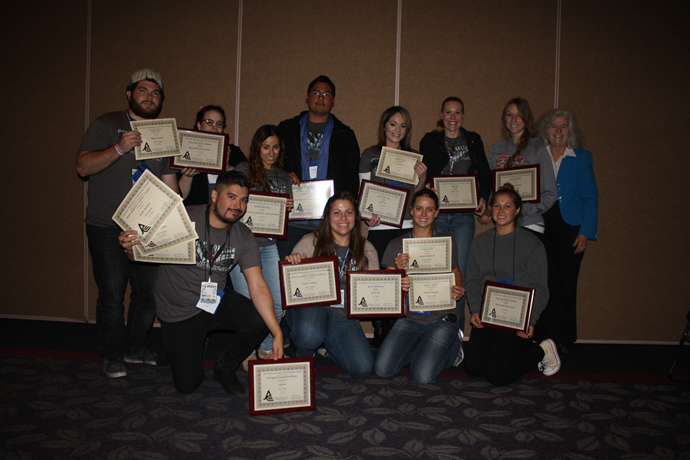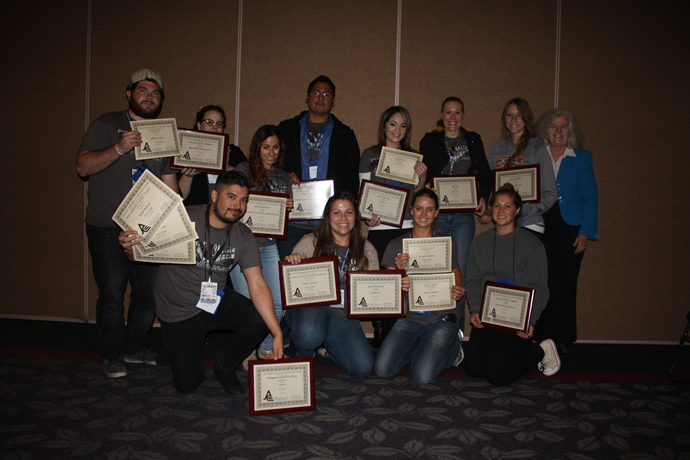 ---
The Journalism Association of Community Colleges is an opportunity for aspiring journalists to take a hands-on approach to their future career while also being recognized for the hard work they have done.
At JACC SoCal, both student journalists and educators gather together from across Southern California to attend a variety of workshops and compete with their peers.
At the Southern Region Conference which was held at Cal State Fullerton on Oct. 11-12, Team Clarion brought home 16 individual awards as well as General Excellence awards for the Clarion newspaper and website.
Ten students attended the conference: Evan Solano, Jessica Soto, Christian Rodriguez, Dillon Cooper, Aubree Gilbert, Kristen Masters, Caitlin Mercer, Anne Marie Miranda, Michele Parias and Nicole Taylor.
"If you're nervous about what you're doing now in college, JACC shows you that it's worth it," Christian Rodriguez, art editor stated. "You get to see professionals in the field doing the same thing you want to do."
For the bring-in contests, students bring in advertisements, layouts, written pieces and photos to be judged against those of competing schools, which include community colleges located south of Bakersfield.
Of the ten students who attended this conference, only four had previously participated in a journalism conference with Citrus.
For the remaining six members, this was their first time taking part in such an event where they could see the various facets of journalism in one location.
JACC shows you what you can be. I don't know anywhere else that does that more than this conference," Rodriguez said.
The on-the-spot competitions allow rookie journalists to test their skills in real time, and send students to an event like a soccer game, where they must then report and write their story in under an hour to be judged by a panel of professionals.
With a collection of 32 workshops to participate in over the course of two days, 26 speakers led the students and staff through aspects of journalism and media, such as sport photo tips or rock 'n' roll reporting.
"To be in that environment was really inspiring," Evan Solano, editor-in-chief and first time attendee, said. "Seeing like-minded people and being around professionals that were in my position at one time solidified that this is what I want to do for my career," said Solano.
While much of the excitement of the conference surrounds the competitions, the workshops are meant to improve the students' journalistic abilities and teach them ways to implement new concepts and skills to their reporting.
Dillon Cooper, sports editor, said that the conference taught him to, "Step out of your comfort zone."
"JACC is a wonderful thing," Solano stated. "It's all non-profit and very 'for the journalist, by the journalist.'"
The next journalism conference the Clarion staff will attend will be the state conference in Burbank on April 3-5, 2014.
---
---