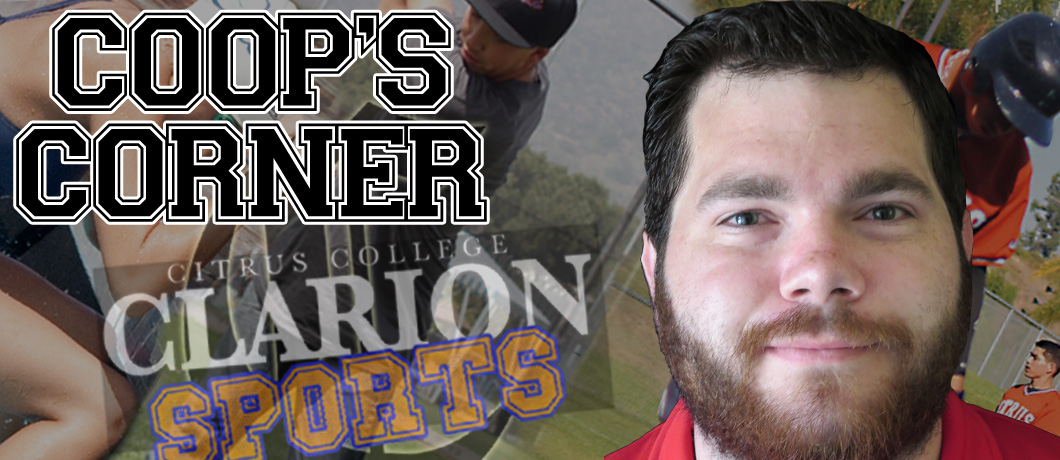 ---
Sports.
Some see it as an annoyance.
Some see it as an addiction.
Some even see it as an excuse to drink (cheers to that.)
But I, along with many other sports fans, see it differently.  It's where the impossible happens.  It's where you get to enjoy a Sunday with your best friends and yell at a TV— while being viewed as completely sane.  It's where it's perfectly acceptable to bear-hug the stranger next to you in a packed house of 54,000 after a walk-off home run in extra innings.  It's completely acceptable to act in any matter you deem fit.
You may change your religion, but you may not change your team.  It's 'til death.  My best friend is a Jaguars fan (eight wins in the last three seasons.)
I'm pretty sure just reading that you wanted to face palm.
As we sit here questioning my dear best friend, we all have to sit back and admire him and pretend to be envious of his top five draft pick year after year.
Sports is a way of life.
Houses, pets, cars and anything else you can think of,  decorated in support of a person's favorite team.
The love that is felt towards sports is much greater than just the emotional aspect.
Great stories and dreams are able to come true on the field.
Numerous kids around the country with autism, cerebral palsy, amputations, dysfunctional childhoods and the odds stacked against them, find peace on a patch of grass.
In Oct. 2013, a Tennessee boy with cerebral palsy had one wish in mind: to reach the end zone.
With the help of his father, coaches and players of both junior football teams, Preston Bryan was able to reach the promise land for six.
On April 15, 2013, the Boston Marathon bombing occurred, killing three people and injuring an estimated 264 others.
The home venues of the Boston Red Sox and Boston Bruins became a sanctuary to the people of Boston.
It was a place to escape.
Just like the attack on the Twin Towers on Sept. 11, 2001.  Citizens of New York found peace on a diamond and the country rallied around the usually hated New York Yankees on their World Series run. 

There's much more to sports than a score or stats.  It creates bonds and lifetime friendships.
It turns strangers into buddies and can mend damaged relationships.
One of my favorite memories with my stepdad took place at Chavez Ravine.
We were watching the Dodgers host the Cardinals in the 2009 NLDS.
Matt Holliday took a James Loney line drive to the gut and dropped the game-winning out.
Chavez Ravine was shaking.
After a Ronnie Belliard RBI single and a wild pitch, Mark Loretta hit a walk-off single.
Chaos ensued.
My stepdad and I turned to each other and hugged (all while jumping and screaming).  I've never felt closer to him in all the years I've known him than I did at that moment.  Having him there, made that moment special.  We may not have much in common, but we have the Dodgers.  We have that unforgettable moment.
We stayed after the game was over and gave hugs and high-fives to people all around.
I have never seen so many people share hugs and high-fives in my life.  We were all a family that night. 

Now, it would be very remiss of me to not mention one of the greatest comebacks in sports history in a column about why I love sports.
Liverpool went down 3-0 to AC Milan in the Champions League final in Istanbul on May 25, 2005.
During halftime, the traveling supporters went on to sing one of the best renditions of "You'll Never Walk Alone," Liverpool's club anthem.
Liverpool would end up scoring three goals in the second half to send the game to extra time.
After an amazing Jerzy Dudek double save on shots from Andriy Shevchenko, Liverpool forced penalties and went on to win.
In sports, the strong help the weak.
The venues serve as a distraction from the horrors of the real world.
Sports will always give you hope, even in the bleakest of circumstances, there's always hope(unless you're a Jaguar fan, sorry bud).
Even though the Cowboys disappoint me almost every Sunday,  I still love to watch them do it because of the renewed hope I have every week.
Perhaps the greatest thing about sports, is at the start of every season, everyone is equal.
It's an even playing field.
Hope rings around every fan base.
It's that hope that makes sports the greatest thing on the planet.
---
---