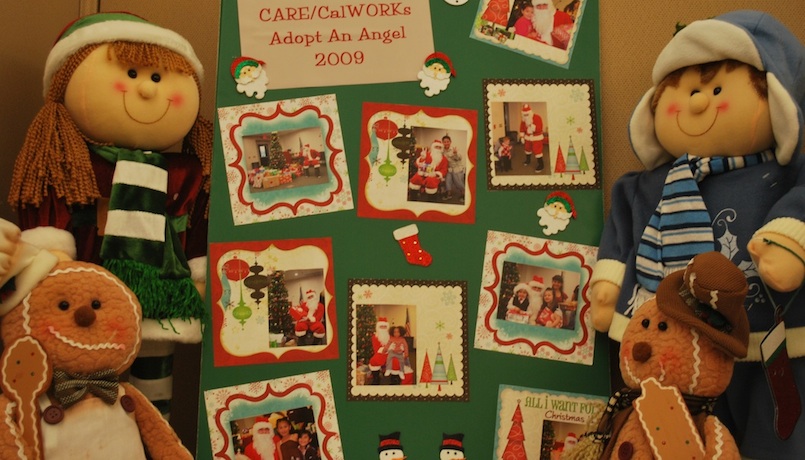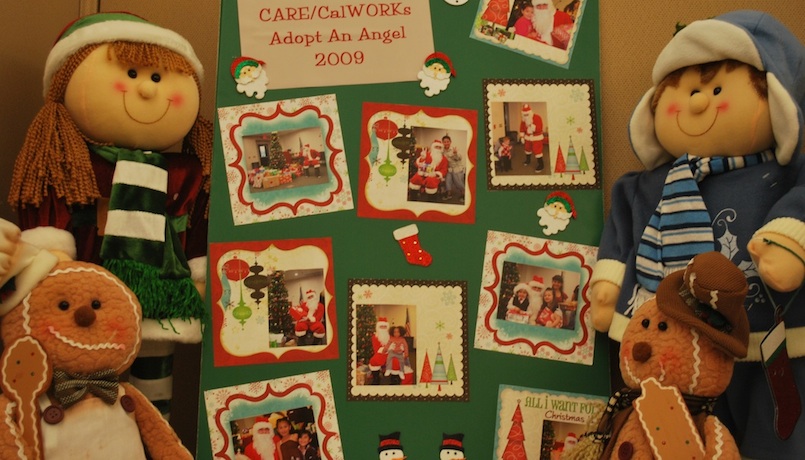 ---
This year's holiday season is greeted with four events happening on campus: Adopt-A-Vet, Adopt An Angel, Toys For Tots and the Holiday Food Drive.
The Holiday Food Drive began on Nov. 4 and will continue until Nov. 22.
The toy drive began on Nov.1 and will continue until Dec. 16.
"The veterans have taken over the toy drive with Toys for Tots. We are sticking mainly to food for Associated Students of Citrus College and the Inter-Club Council," said Daniel Celebertti, president of ICC.
"We have specific locations (Student Services, Campus Center, Automotives, and Cosmetology buildings) around campus with white boxes that have the "Thanks-for-Giving" posters on them," ASCC vice president, Alejandra Morales, 21, said. "We want as much enthusiasm, especially during the time of Thanksgiving to help needy families."
"Our goal is to have 1,000 cans," Hernandez said. "We will be gathering donated cans by the hundreds in boxes."
Toys For Tots, an organization run by the Salvation Army, the U.S. Marine Corps Reserve and ASCC will be working with the Veterans Network to gather toys for children. The boxes are located in most of the buildings and meeting places for clubs.
Baron Cheng, ICC Representative for the Veterans Network feels it is a privilege to be able to give to others.
"Any student should feel good about donating because [the toys and food] will go to children and families who cannot afford to buy their child a toy," Cheng said. "From serving my country, I learned it's not owed to me, but to help the community."
Cooperative Agencies Resources for Education (C.A.R.E) is hosting its fourth annual Adopt an Angel on Dec. 5.
Adopt an Angel is an event that C.A.R.E puts on for the children of single parents enrolled at Citrus College.
You can pick an ornament off the tree, which is located in the Student Services building in EOP&S. The ornament will have the child's information and a wish list.
"It's a way to help the parents and ensure the children have a good Christmas," Sara Gonzales, EOP&S, C.A.R.E and CalWORKs director said.
There is a $20 limit to spend on each child.
"This means a lot to me because it gives me faith in humankind that people still care," Teresa Paraspolo, 32, single mother and student said.
The Veterans Center is hosting its first Adopt-a-Veteran program.
You can go into the Veterans Center and pick an envelope off a Christmas tree that will contain information such as their branch of service, a little bit about themselves and a wish list for either them or their families.
The spending limit is $50.  The last day to turn in your gift is Dec. 12.
"I started Adopt-A-Veteran because there's a three week break in December when they don't get paid." Monica Christianson, program director in the Veterans Center said. "There's no income and a lot of them have families, so I want them to have a decent Christmas."
"This is great, it's a financial stress reliever, and it lets us know that someone cares," Garfield White, student veteran and vice president of the Veterans Network club said. "Holidays can be depressing, this program makes you feel like you're wanted and you belong."
---
---