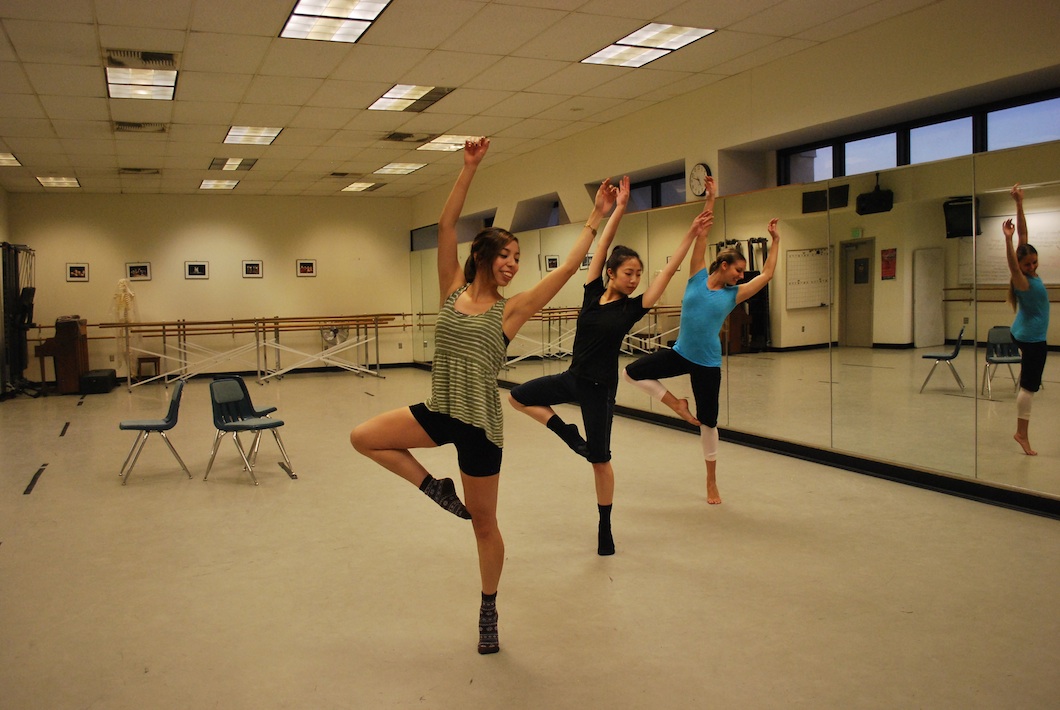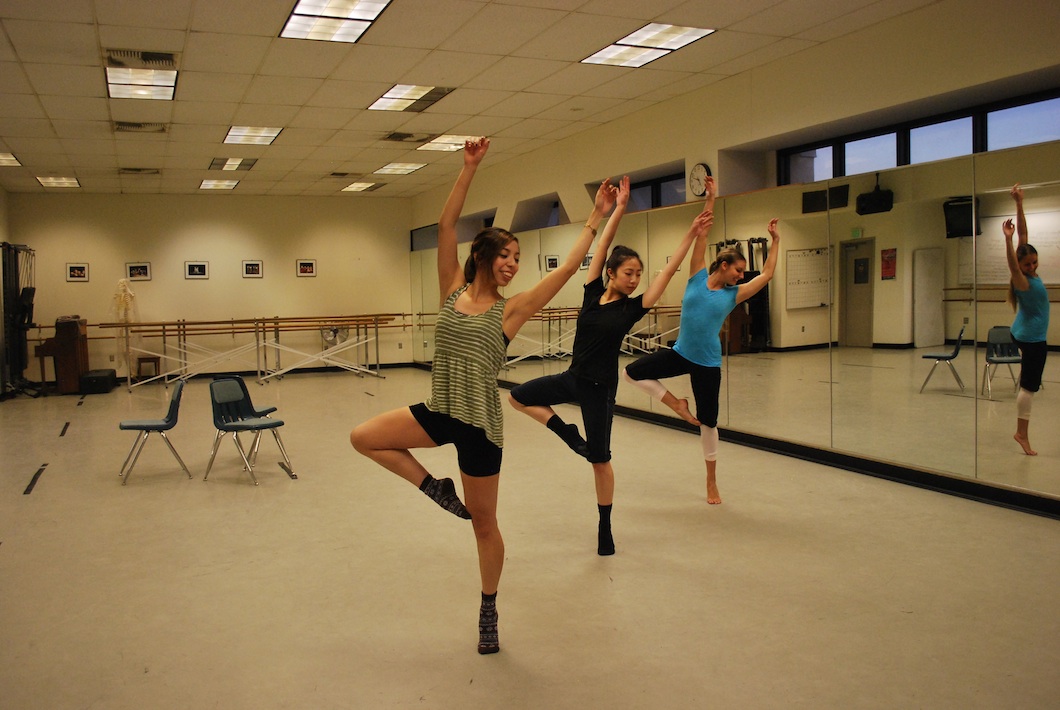 ---
She has the soul of a dancer and the imagination of a choreographer. Citrus College student Lisa Lopez, 25, has been dancing since the age of 3.  She has performed in many recitals that have enabled her to enhance her technique and physical ability.
Now she is choreographing her own piece, which she will perform in "Holidance." Since she took her first baby steps, Lisa Lopez's need to freely express herself through dance has taken hold of her soul.
This student dance choreographer is discovering her shade of brave. Lopez was first exposed to the art of dance as a preschooler, peering through a sliding glass door watching a ballet class underway.
From that moment, Lopez knew she wanted to dance.
"I would always go and watch the ballerinas, and my mom noticed. Then one day, she signed me up for classes and I've been dancing ever since," Lopez said.
In 2010, her first year at Citrus College, Lopez decided to expand her repertoire from ballet into other styles.
"There's that stereotypical ballet dancer that I've always had a hard time molding into," Lopez said. She has found greater freedom through modern and contemporary dance styles while still holding true to her ballet roots.
Lopez immersed herself in many classes offered through the Citrus dance program. She has performed in several musical productions in the Haugh Performing Arts Center, Including "Razor's Edge," "Holidance," "Christmas Is…" and "Legally Blonde."
At present, she is choreographing and performing in her own piece for "Holidance" the annual dance concert on Dec. 19 and 20. It has a New Years Eve theme and portrays the idea of ladies anticipating their midnight kiss.  Lopez also is a part of "Christmas Is…," where she is performing as a vocalist in the concert choir.
Lopez is in her fourth year with the dance program. She has served as dance captain for the Citrus Singers as well as student choreographer and assistant to John Vaughan, dance professor interim director of the HPAC.
Vaughan describes Lopez as a friendly, talented dancer with the ability to follow instructions.
"It has been very fun to see her grow and develop as a dancer in the program, and I have enjoyed it thoroughly," Vaughan said.
Lopez's extensive background training in ballet and technique has opened these opportunities for her to develop into a professional dancer, she said.
But it has not always been easy going. While pursuing her love for performing, Lopez has had to overcome obstacles within her, as well as coping with her father's battle with cancer.
In August 2012 her father, Carlos Lopez, was diagnosed with a rare blood cancer that shocked the Lopez family. Lopez struggled to juggle three major productions during the time of her father's diagnoses and treatments.  She was torn between commitment to helping her father and committing to her studies.
"I knew I needed to be with my dad and at the same time knew that I needed to be at rehearsals," Lopez said.
By November 2012, Carlos Lopez was pronounced cancer-free and he received a stem cell transplant. He was hospitalized for three months before he was discharged in February 2013.
During her father's recovery, Lopez was practicing for her "Christmas Is…," "Holidance," and "Legally Blonde" performances.  She describes that period as one of the most difficult but satisfying years of her life as a person, dancer and performer.
Fellow dancer Jairus Pecson, 23, has been one of Lopez's closest friends. He has partnered and performed with her in many dance performances throughout the program.  Pecson shares that Lopez's strongest attributes as a friend and fellow dancer is her infectious attitude.
"She's taught me so much as a dancer, and at the same time she's such a great partner," Pecson said. He described Lopez's personality as kind and bubbly and her performance quality as strong.
Pecson friendship was essentially important to Lopez, as he had also experienced his own father going through cancer treatment. They two have supported each other. Pecson said that Lopez has emerged with a new sense of confidence and newfound strength in her abilities.
"Last 'Holidance,' I really had a breakthrough, and I feel that I preformed my best." Lopez said.
Casted as the Sugarplum Fairy, she said she felt a sense of serene peace descend on her as she performed. Lopez said that she knew that she had done her best and that everything was going to be OK.
"It was one of those moments that you only hear about or very rarely experience," Lopez said. "Dance is that cure for me. I feel it helps me through everything. I can go to it and feel relieved."
Convinced this is what she was meant to do, Lopez's family supports her decision to pursue dance as a career.
"Every time I see her dance she makes me melt," Carlos Lopez, Lisa's father, said. "Lisa can do no wrong when she dances."
Lopez aspires to transfer to Chapman University or UC Irvine to further her education in performing arts. In summer 2013, she received a scholarship to a summer intensive dance program by Backhaus Dance Company on the Irvine Campus.
"If you're going to pursue anything as a career, you have to go for it." Lopez said.
"It can be scary and so intimidating because actually going forward and doing it is the hardest thing."
Beyond college, Lopez envisions herself living and performing in New York. She has fallen in love with the city and all of its opportunities for careers in entertainment.
"I don't like to pride myself in my ability, but I can say that my hard work has really paid off for me in this year, and it continues," Lopez said.
---
---