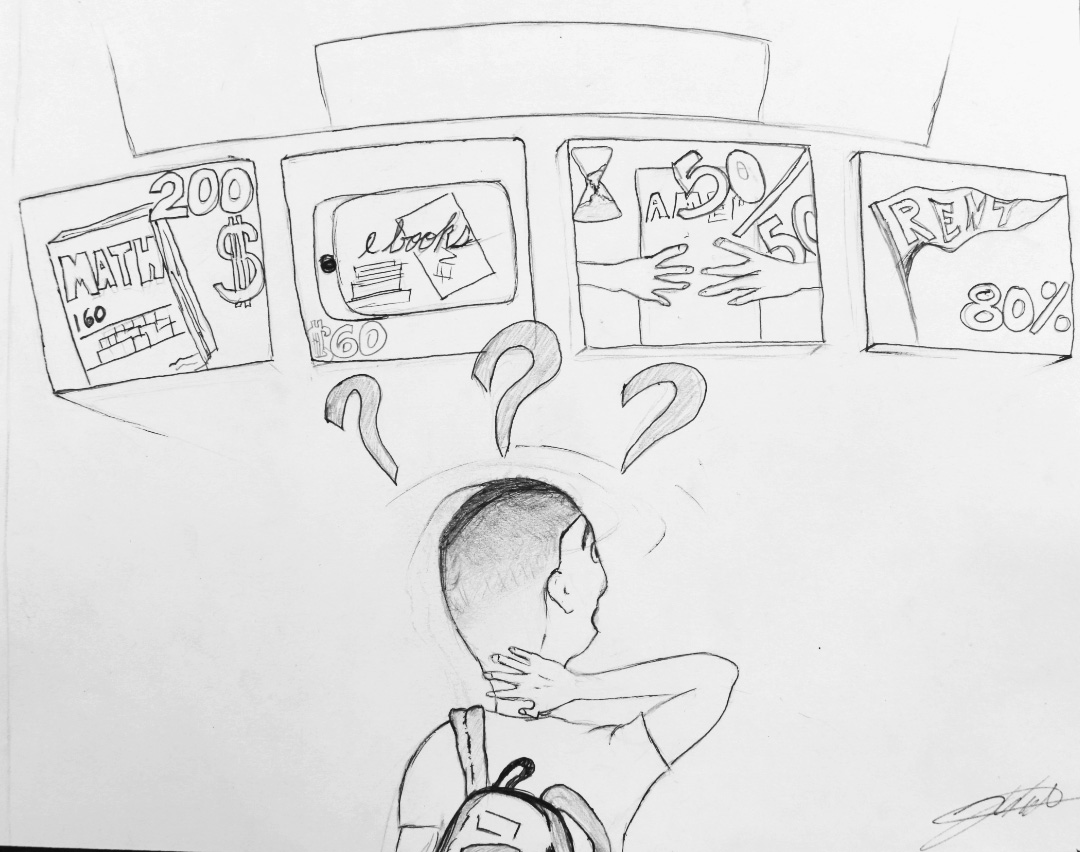 ---
Each semester students continue to empty their wallets to pay for unit fees, parking permits and of course the ever more expensive textbooks.
According to the Bureau of Labor Statistics, textbook prices have gone up 812 percent in the last 30 years.
But don't worry, there are ways to buy your textbooks without breaking the bank.
Rather than spending $150 or more on a textbook, take the time to hunt online at websites such as Ebay.com, Halfbooks.com, Chegg.com and Slugbook.com.
For example, if you are taking Math 160 the required text is "Mathematics All Around". The new version of that book is $180. A used copy can be found on Amazon.com for $68 and can be rented on Chegg.com for $37.
A more convenient renting option would be The Owl Bookshop because students don't have to wait for the books to be shipped.
However, comparing prices could save you more money because shipping is usually free for renting.
Another cost-effective way to buy books cheap — share the cost with a friend. Sharing really is caring. About each other's wallets, that is.
If you are in the same class as a friend, not only could you share the cost of the book but you also have a study buddy.
There is also the eBook option. Granted students must have a tablet to utilize this option, but in retrospect if you are going to spend $500 on books you might as well spend $350 on a tablet and buy the eBooks, which will save you 40 to 60 percent.
And let's face it. In this age of technology sooner or later tablets and smartphones are going to take over school systems if they haven't already begun to. So why not get a head start?
Buying textbooks doesn't have to put a hole in your wallet. With multiple alternative options being made available, students should take advantage.
Actually purchasing the textbooks and reading them can do a lot to help students pass classes and get the most out of each course.
So utilize these alternative options and get your textbooks.
---
---