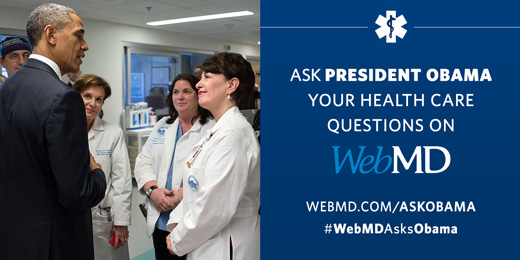 ---
(Photo credit: www.whitehouse.gov)
By Sylvia Aparicio | Online Editor
In an effort to encourage Americans to sign up for health insurance, President Obama will be doing an interview with WebMD next week.
The president will sit down with Lisa Zamosky, health care reform expert and will answer questions submitted by WebMD users which will be available to view on March 14.
If you have any questions regarding the Affordable Health Care Act, submit them here: http://www.webmd.com/health-insurance/webmd-interviews-obama.
The end of open enrollment for health insurance is March 31.
To find out your health plan options and to enroll, visit https://www.coveredca.com.
---
---