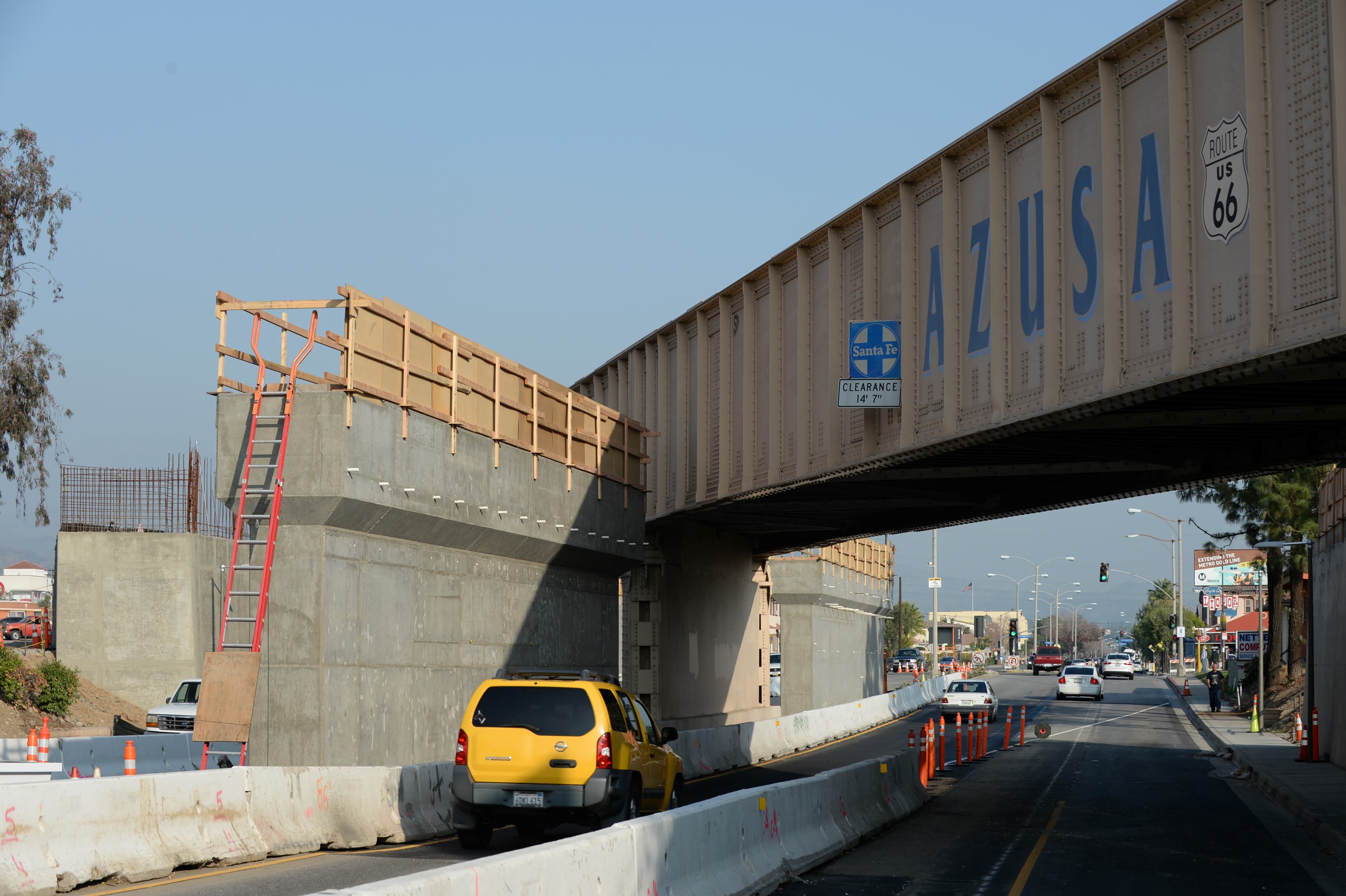 ---
Construction of the Gold Line extension bridgework in Azusa via Foothill Blvd. Photo courtesy of www.foothillextension.org
By Evan Solano | Editor-in-Chief
A full closure of Foothill Boulevard in Azusa is scheduled to begin at 9 tonight until 5 a.m. Monday, March 24, according to a press release from  Metro Gold Line officials.
Traffic will be detoured in both directions between Vernon Ave and Orange Ave.  and signage will be posted to direct motorists and pedestrians. Access to all local businesses on Foothill Blvd will remain open at all times according to city officials.
Beginning Monday eastbound Foothill will be closed from 4 a.m. to 2 p.m. daily for six weeks and westbound Foothill will be closed from 9 a.m. to 10 p.m. beginning May 5.
The closure is part of the Foothill Metro Gold Line extension that will include six new light rail stations with parking facilities in Arcadia, Monrovia, Duarte, Irwindale and Azusa as well the Citrus College district.
LA Metro officials announced in February that the 11.5 mile light-rail extension is 50 percent complete. Contractors broke ground on the project in June of 2010 and is expected to be completed and ready for testing by September 2015.
More information is available on the website, www.foothillextension.org.
---
---