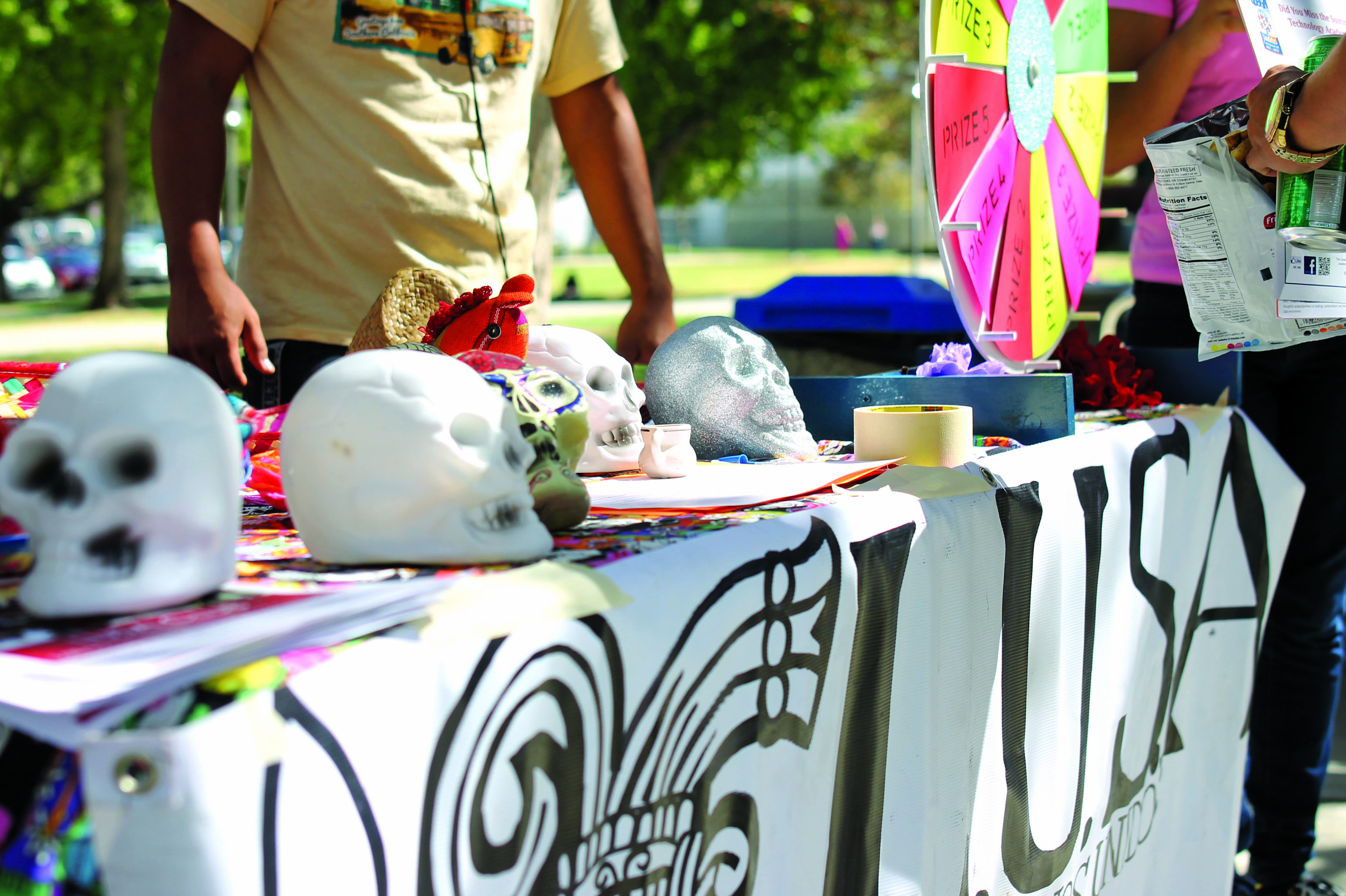 ---
Sugar skulls and sombreros add color to the table of the Latinos Unidos Student Association. (Macy Olivas/Clarion)
By Macy Olivas | Staff Writer
By Melissa Pena | Staff Writer
Students congregated at the Campus Center mall where both active and potential clubs set up shop to attract  and recruit new members on Sept. 16 and 17. Clubs with booths this year were the Native American Student Association, Latinos Unidos Student
Association, Swing Dance Club, Cosmetology Club and Anime Connection.
The Native American Student Association aspires to build a community for both Native American students and students interested in Native American culture through art,education and cultural tradition.
Cosmetology club had their members styling hair and doing make up to show off their talent while students passed by and admired. The president of Cosmetology, Sabrina Goettker, supervised the booth as the day progressed.
Young Americans for Liberty had a free speech wall where they encouraged students to sign the wall with a message and exercise their right to free speech.
It was a very successful event with the turn out of students who signed up for all the new clubs and as well for all the returning ones.
---
---