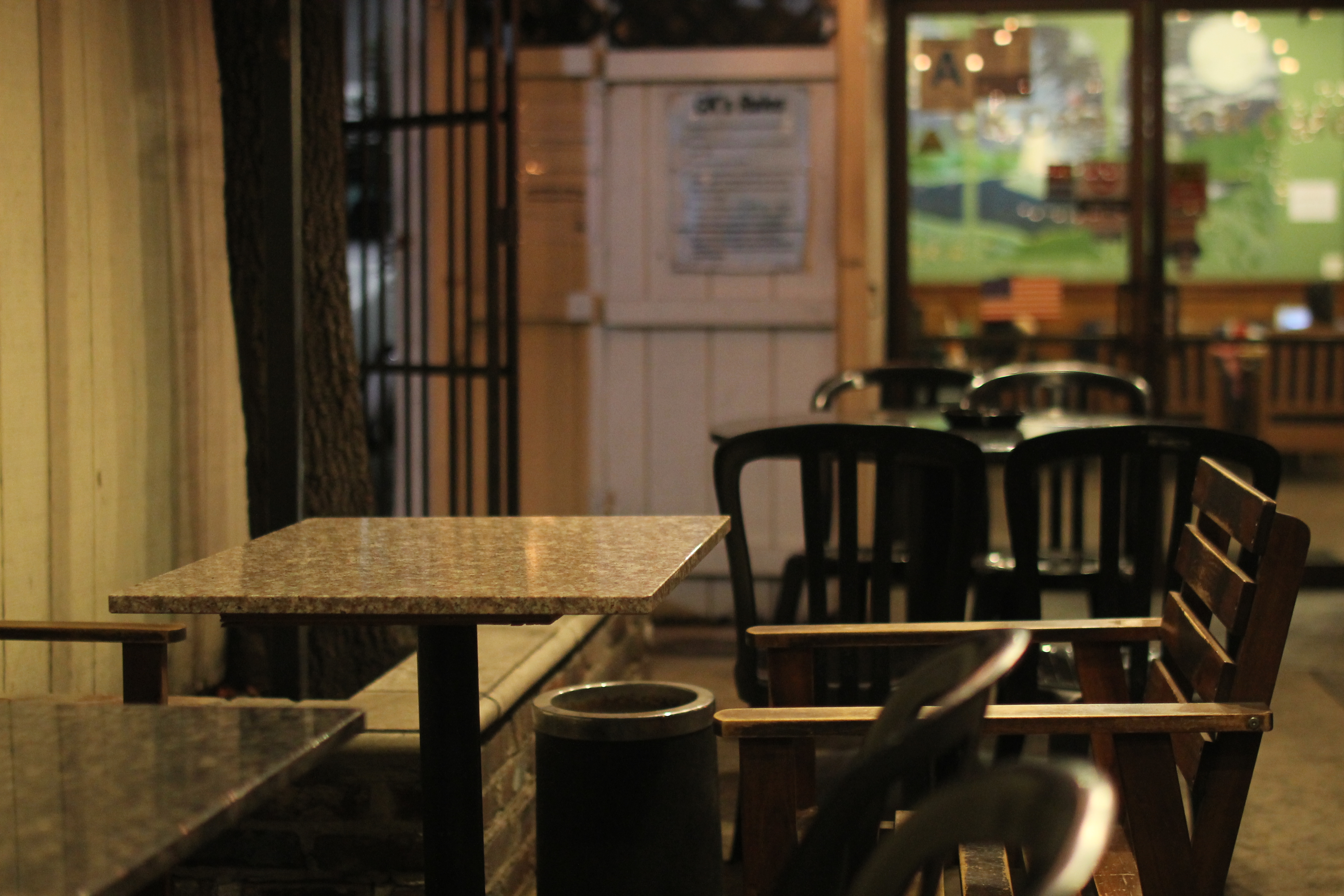 ---
CK's is well known for their blossoming flower tea. A popular flavor is peach and lily with honey. (Macy Olivas/Clarion)
About fifteen minutes east of Citrus in the charming city of Claremont, college students frequent local shops, restaurants and cafes. One small business in particular, CK Café, is the perfect hang out or study spot.
CK's is located in the heart of the Claremont Village, however it is hidden in a back lot and could be hard to find at first. It's address is 109 Yale Ave, Claremont.
The drinks range from smoothies to lattes, coffee, milk tea and more. You can get boba with anything you order.
If there is a reason to drive all the way to Claremont for this café, it is their famous flower tea. Flower tea consists of tea leaves bundled around flowers. It looks like a ball of leaves at first, but when you put it in hot water the flowers blossom and unravel into finely detailed colors, shapes, and flavors. For $3.50 you get a giant glass mug to watch your tea bloom.
Not only does CK's have exceptional tea, but a great atmosphere as well. Inside the café are cushioned chairs accompanied by tables, board games that are free to play, and beautiful hand painted murals on the walls.
It is relatively quiet and a great place to study unless you come on a busy day.
CK's also has a patio area outside. There are plenty of chairs and tables so you will never have trouble finding a place to sit. The patio is decorated with quaint twinkle lights that really set the mood. Although the patio is lovely, it is almost always engulfed in a cloud of smoke from cigarettes or hookah, which CK's also sells.
The service at CK's can be tricky for beginners. Most days, you'll find the owner of the café working the cashier. He can easily come off as stern and negative, however, once you get to know him you'll understand that he is just very straightforward with orders and is not one for much small talk.
Try to know what you are ordering before you reach the counter, as he doesn't seem to like having his time wasted. If you get tea he always asks the same questions; "Iced or hot? Do you want honey? For here or to go?"
CK's is open from 2 p.m. – midnight Monday-Thursday, noon – midnight Friday- Saturday, and noon – 10 p.m. on Sundays.
---
---