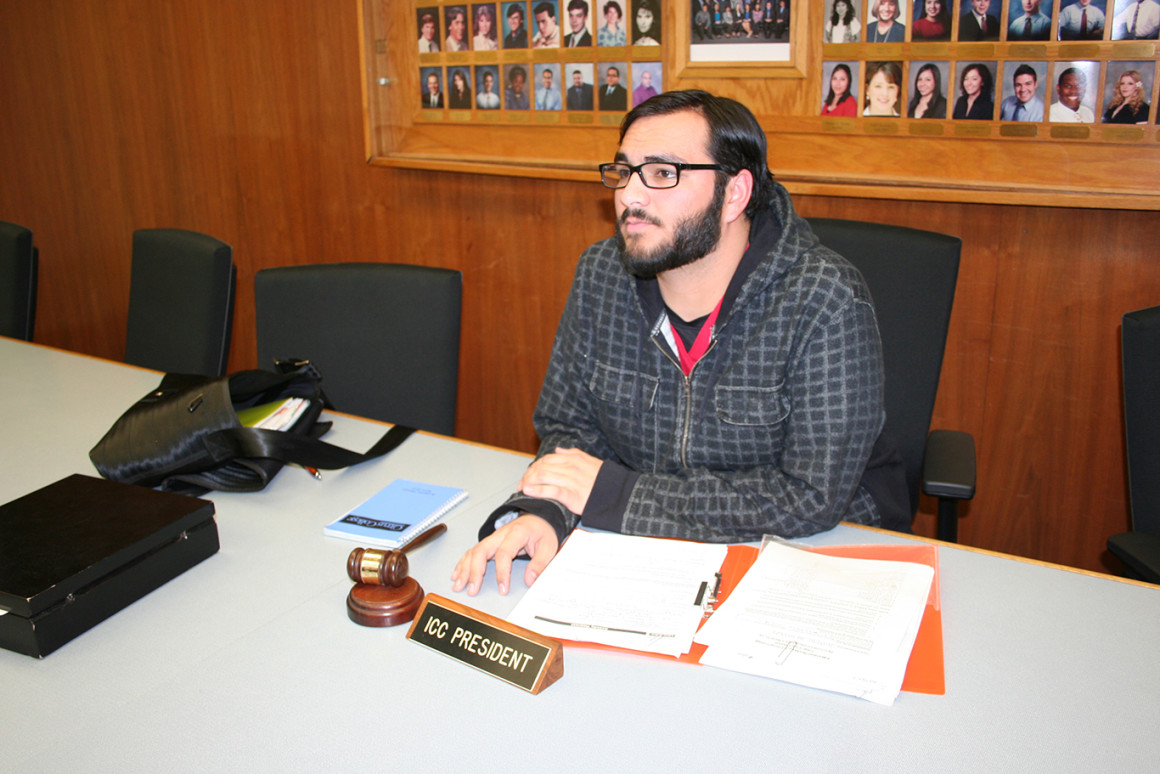 ---
Campus can be a lonely place when people stay disconnected. With thousands of students coming and going each semester, Club Rush is a chance for students to get connected on campus.
With more than 30 clubs, and more forming everyday, clubs such Alpha Gamma Sigma, Anime Connection and Gamers Guild will have booths filled with treats and information for students interested in joining.
Club Rush creates an open environment where students can directly interact with club leaders and members. Students can learn about all the events, volunteer work, and how these clubs can fit any academic or social needs.
Tyler Connolly, president of Inter-Club Council, felt disconnected and was skeptical about getting involved his first semester at Citrus College.
"I was always a nerd in high school. I never felt important enough to do important things," said Connolly.
Connolly stepped out of his comfort zone when he decided to go to Club Rush.
"I saw a flyer for Club Rush, found the Gay Straight Alliance booth. They were nice people, who accepted me," said Connolly. "From this club, I actually developed a social life."
Going to Club Rush was a turning point for Connolly and other students like Sara Acevedo, GSA president.
"In my third semester at Citrus, I was searching for something to be a part of on campus. I happen to walk out of class and into Club Rush," said Acevedo.
ICC, a council made up of student officers and other club leaders, sees this event as an opportunity to highlight the clubs and promote campus commodity.
This partnership is actively working to increase students' campus awareness. Students need to know all the clubs and events that are available for them to join and enjoy.
"Students need to know we have clubs and, yes, they are awesome. Community at a community college, makes school more fun," said Connolly.
As a graduate student at CSU Fullerton working towards a masters in education, ICC staff adviser Alejandra Toribio is passionate about creating a tight-knit community on campus.
"I am a student myself. I am learning in my graduate program the importance support and connection is for student success on campus," said Toribio.
Students attending Club Rush will also get the chance to participate in contests and interact with other campus guests.
"This Club Rush will have more contests and more incentives for club members and participants checking out the event," said Toribio. "Both days will have radio stations KROQ and AMP booths there creating a fun atmosphere," said Toribio.
Besides being a fun event, Club Rush makes club membership accessible to all students.
"Most students want to get connected. We want this event to help them realize what they can do on campus; from joining a club or making their own club," said Toribio. ICC and campus clubs are focused on empowering students to make the most of the college experience.
"Once I became more invested, I enjoyed coming to Citrus. We are all here, might as well make it a blast," said Connolly.
Club Rush will take place on Campus Center Mall March 10-11 at 10 a.m.-2 p.m.
---
---