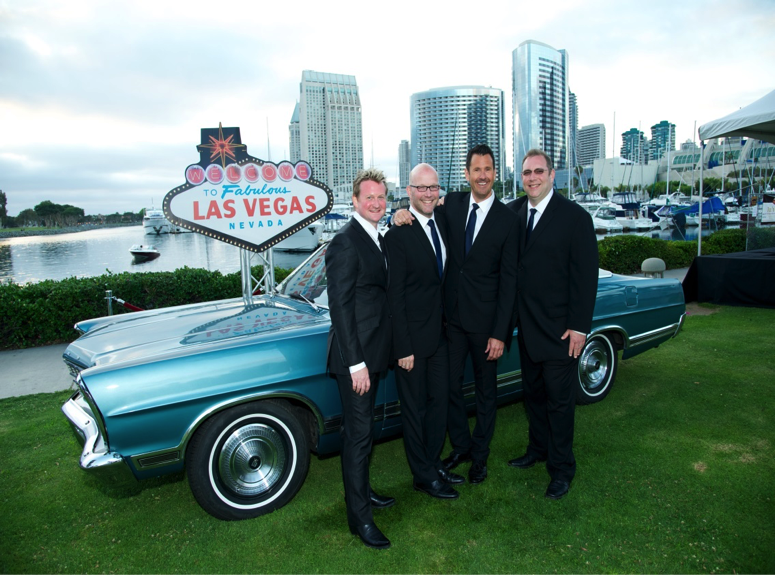 ---
The music of Elvis Presley will be coming to the Haugh Performing Art Center as the show, 'The King: A Tribute to the Music of Elvis' will be making its first big band performance on May 9.
Brian Wilson, Lee Lessack, Johnny Rodgers and Scott Coulter make up the traveling Elvis tribute group, who have appeared in cities  all over the world to honor The King.
"I like the fact that we're not impersonating [Elvis]," said Lessack, founder of LML Music and baritone singer. "So many people have imitated him and dressed up like him before."
The group decided early on that they would focus on paying tribute to Elvis instead of demeaning what made him so unique by impersonating the King.
"We like to say it takes four of us to do what he did as one person," said Scott Coulter, LML Music artist. "He has different facets and together, we cover all of them."
This will be the group's first performance with a band ensemble, which will feature Robert Maloney, current adjunct faculty, and Robert Slack, dean of fine and performing arts. A few Citrus alumni will also be playing a part in the performance.
"There are 12 musicians in the orchestra. They're bringing a conductor, piano player and a drummer," Slack said. "We're providing all the other musicians and the majority of the musicians are alumni."
The tribute show will feature Elvis Presley and the Jordanaires' early gospel music and pre-record deal work, for the first half of the show.
The second half will focus on his arrival to the Vegas scene as well as other periods of his music career.
"I am thrilled to sing this early style of Elvis' music that I was not as familiar with when this started," said Lessack, who discovered Elvis Presley's gospel style when the tribute group began.
The tribute group has performed nationaaly with shows in San Diego and Spokane, Washington. They have also performed on the international level with shows in the Canadian cities of Calgary and Winnipeg.
"We hope to have everyone dancing and singing in the aisles," Lessack said. "It is going to be a fun show."
---
---