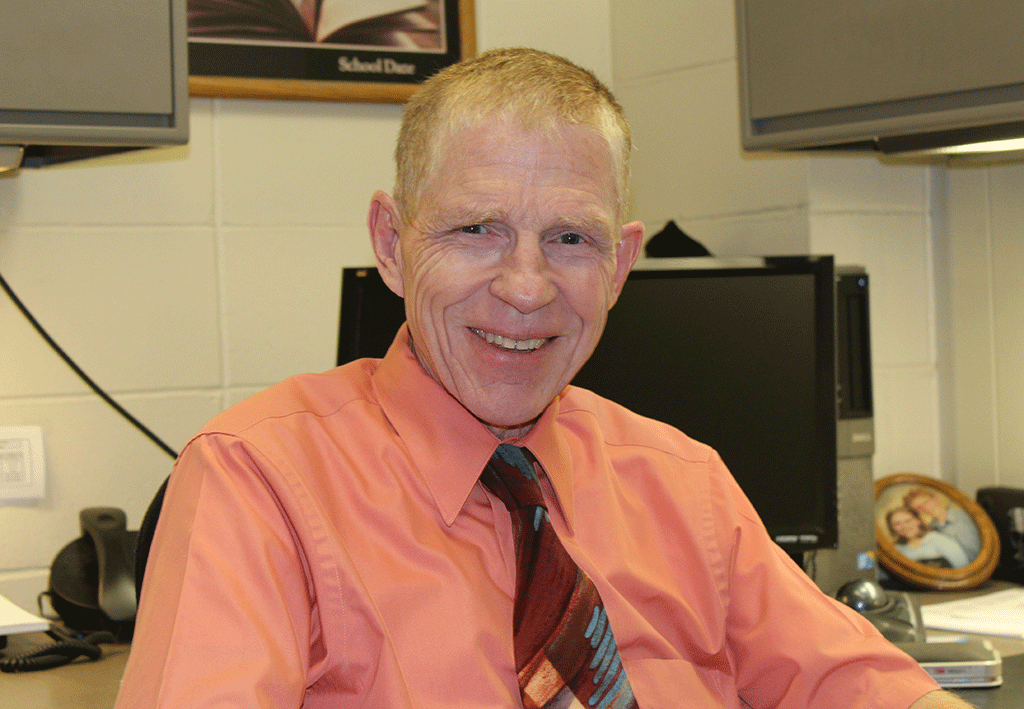 ---
Lawyer and business professor Dr. Stephen Lindsey is retiring after serving Citrus College for nearly three decades.
Lindsey will be closing the textbook one final time on July 1 after a 29-year career in education.
An influential figure in the business department, Lindsey began teaching part-time at Citrus College in 1986. Before being hired full-time at Citrus College in 1987, Lindsey had taught evening courses at Azusa Pacific University and Cal Poly Pomona.
The idea of pursuing a career teaching someday was foreign to Lindsey, as he had worked at a law firm for 11 years. His decision to resign from the firm came as a "surprise" but it freed him to dedicate his time to his real passion for teaching.
"I have loved it," Lindsey said. "I have never regretted leaving [the firm], as much as I enjoy practicing law."
Lindsey's fruitful career in business and law blossomed in his studies at Claremont McKenna College (formerly Claremont Men's College) where he earned his bachelor's degree in economics, and at Loyola University School of Law, where he obtained his juris doctorate. Lindsey credits his father for "planting the seed" of getting him to consider a career in law.
Citrus College has called on Lindsey for service outside the classroom. Lindsey served as dean for 12 years, supervising business, social and behavioral sciences and the Hayden Memorial Library.
The professors Lindsey gave an opportunity to teach at Citrus College during his tenure as dean express their gratitude for his service and character.
"He was, and has been, an excellent dean, mentor, colleague and friend to all of us," said Bruce Grossman, business professor at Citrus College.
Lindsey hired Grossman as an adjunct professor and has known him for 12 years. Grossman described Lindsey as "instrumental" to his career.
"His patience, wisdom and upbeat attitude have certainly been a positive influence on all of us in the department," Grossman said.
Among the many students he has inspired is Dr. Timothy Durfield, now professor of business law and real estate practice, who was in Lindsey's classes more than 20 years ago.
Durfield describes Lindsey as a "fair, ethical man" who cared for him as a friend, a boss and a colleague.
"He is a good role model for me and for others," Durfield said. "He is highly respected on campus."
Lindsey plans on investing more time with family during his retirement.
He and his wife are traveling to Wales and Britain, and he is looking forward to reading novels and golfing.
Lindsey has hinted that he may return to the classroom as a part-time instructor.
"The career has been a joy for me," Lindsey said. "I feel really blessed and privileged to be able to do it professionally."
---
---