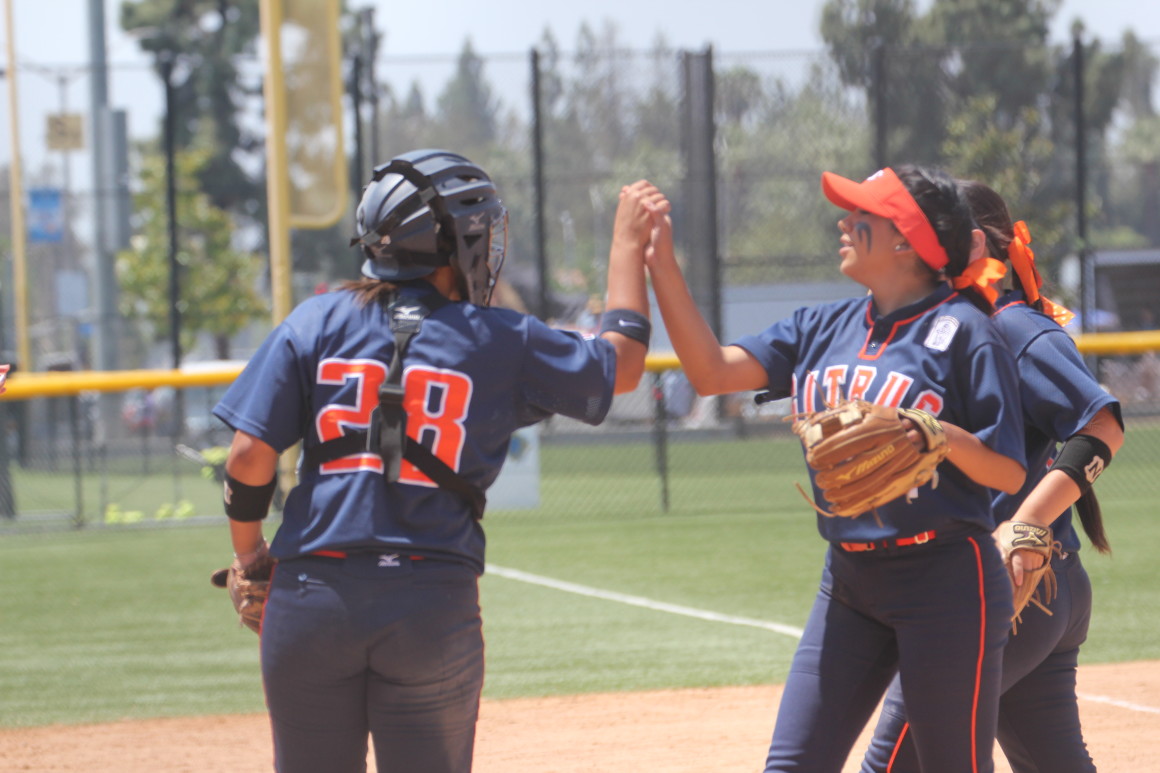 ---
Owls started the 2015 season slow but later made their way to the top.
During the 2014 season, Owls achieved first place in the Western State Conference Blue Division for the first time in seven years. The season ended during the first Regional game against Mt. San Anatonio Mounties, resulting in a 4-3 final score. The Owls finished with a record of 17-4.
In 2015, the Owls repeated as conference champions with a record of 31-9
They played two games in the regionals before concluding their season.
Owls lost in the Super Regional's against Cerritos Falcons (8-6), ending the season with a record of 32-11.
Jessica Brown, led the team with 18 home runs and 57 RBI's.
Erinn Jaramillo, third baseman, was second on the team with 10 home runs and 43 RBI's.
Jaramillo ended the season on a strong note "I think the season was really fun, we were still able to play and have fun too."
She expressed that the Owls had high expectations for the season and when the expectations were not met, the Owls were able to recuperate.
"We had to keep going, we could not fall short and we knew that we could go far," Jaramillo said.
With a number of returning players, the Owls are expected to make a deep run next season.
---
---