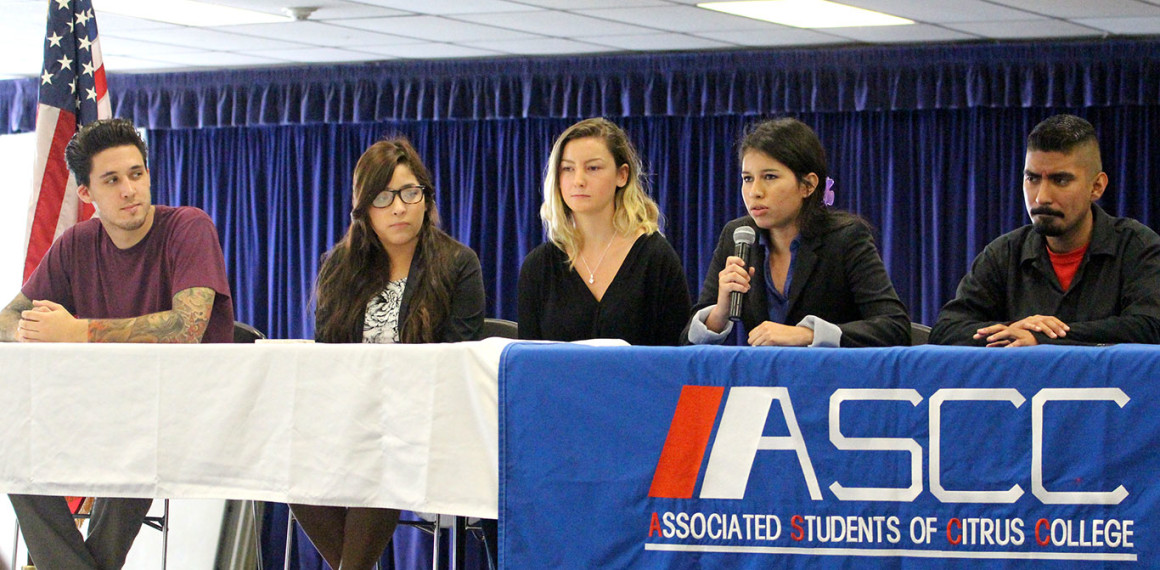 ---
Candidates for the ASCC Executive Board answer questions during the Candidates Forum in the Campus Center on May 26. (Christine Vu Le/Clarion)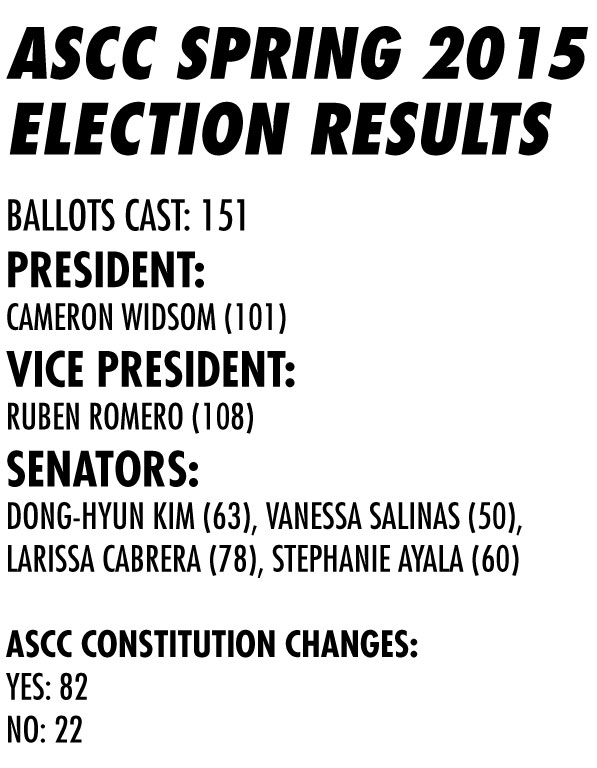 The results from the June 3 and 4 Associated Students of Citrus College Executive Board elections finds former Senator Cameron Wisdom becoming student body president for the Fall 2015 semester.
A total of 151 students voted in the recent election, an increase form the Fall 2014 elections, in which 112 students participated.
"I'm excited about being elected," Wisdom said. "I look forward to advocating for significant progress around campus."
The elections also included constitution revisions focused on grammatical changes and a removal of a section on appointed legislative liaisons that were approved in fall 2014.
---
---