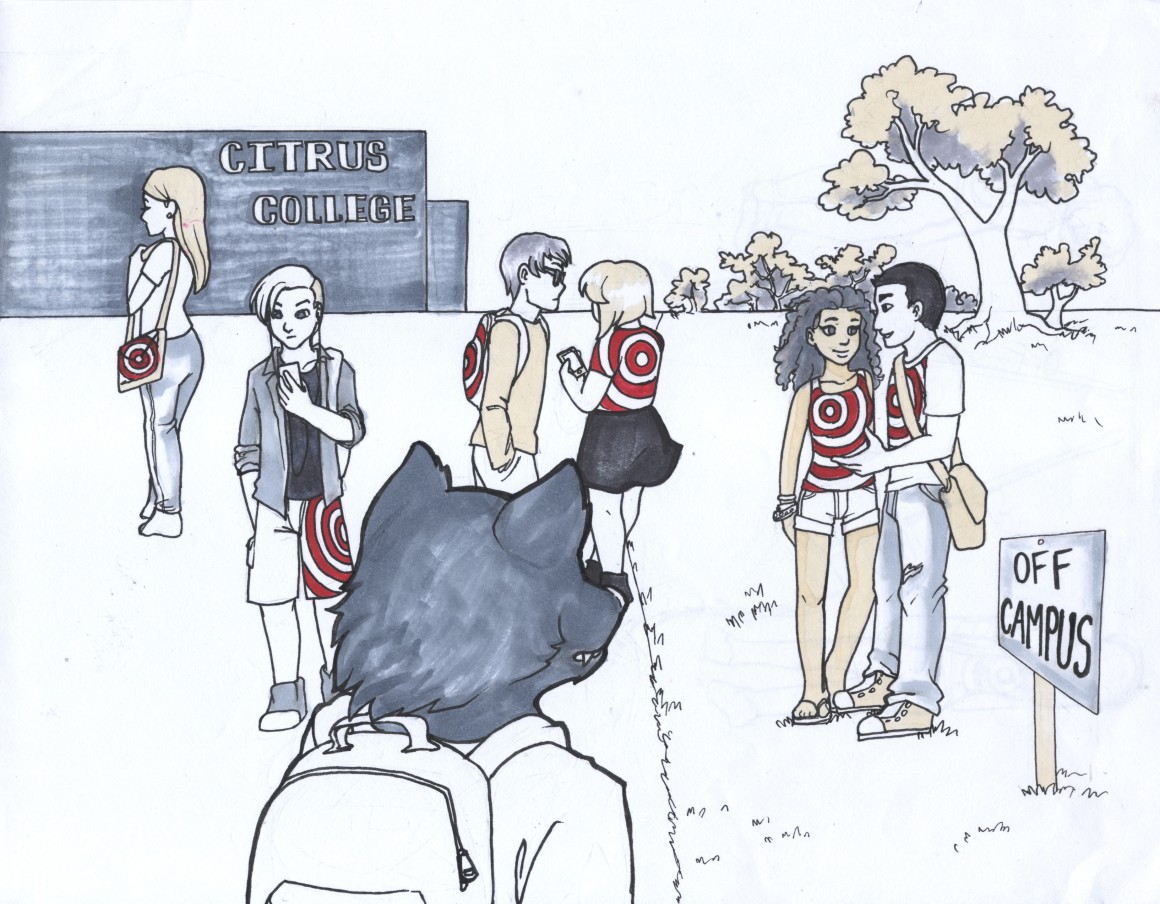 ---
If a community college student commits a sexual assault act off campus, the governing board of each college district should have the authority to remove, suspend or expel that student.
The United States Department of Justice defines sexual assault as any type of sexual contact or behavior that occurs without the explicit consent of the recipient.
Students enrolled in California's 113 community colleges deserve to feel safe.
We have the right to study and learn in an environment free from the fear of being sexually assaulted.
Gov. Jerry Brown must consider this when he decides whether or not to sign SB 186 proposed by state Senator Hannah-Beth Jackson (D-Santa Barbara).
Existing law covering California community colleges does not allow governing boards to suspend or expel a sexual predator unless the crime for which the student is being punished took place on campus or is related to college activity or attendance.
SB 186 would allow the governing board to punish such a student for sexual assault regardless if the victim is in any way affiliated with the college or if the assault is related to the college at all, OR NOT.
Governing boards of the University of California and California State University campuses already have the power to punish students who commit crimes off campus.
Community college boards of trustees should also have this power to discipline student sex offenders.
Sexual assault committed by community college students should be taken as seriously as those committed by university students, even when committed off college grounds.
It does not matter whether the sexual predator is acting on or off site, he or she will turn any place into a hunting ground.
In a study done by the National Sexual Violence Resource Center at an unnamed university, 63 percent of sexual predators who reported committing or attempting rape admitted to repeating their actions.
It is the school's and the government's duty to do everything they can to prevent such crimes from happening.
Colleges must be responsible for the actions and the safety of their students.
If a student with a history of sexual assault off campus were to assault another student at school, the school could possibly be liable for not taking extra precautions.
Allowing a student convicted of sexual assault on campus could cause prospective students to question whether or not the school is even safe enough to attend.
Instead of bringing students in, the college's reputation is going to be pushing them out.
Community college districts deserve the right to take action to protect the student body from sexual predators, whether their actions take place within the school's boundaries or outside of them.
Of college aged individuals, one in five women and one in 16 men are already victims of sexual assault on college campuses.
Governing boards at all California community colleges should do everything in their power to lower these numbers.
We call upon Gov. Brown to sign SB 186 so that we, and future community college students, can pursue our education we deserve without fear.
It is better to be safe than assaulted.
---
---