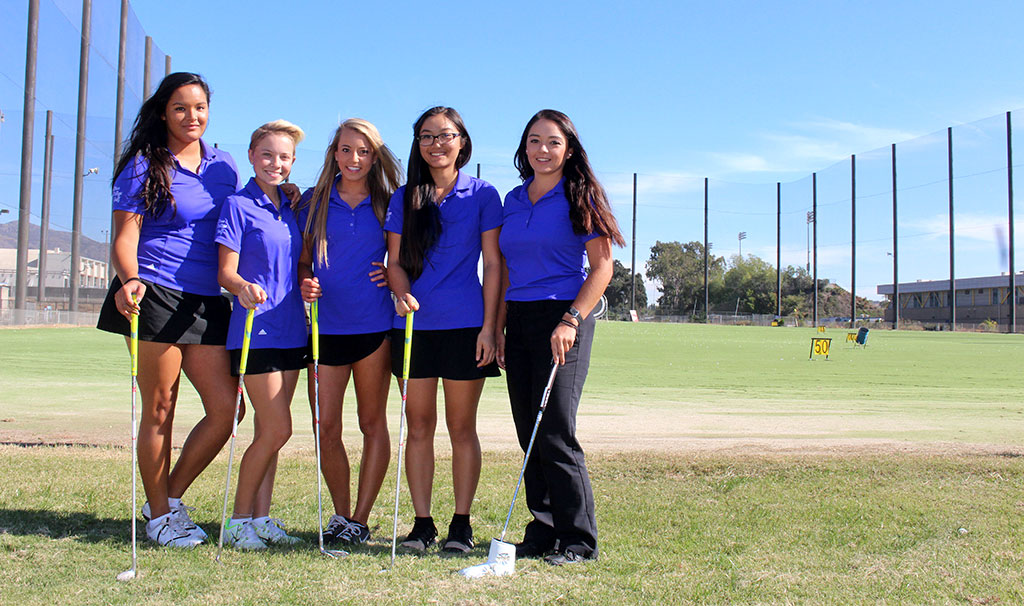 ---
Citrus women's golf team closed its fall 2015 season in second place in California.
For the first time in program history, Citrus qualified this season for the California Community College Athletic Association State Championship Finals as a team.
The Owls finished second as a team on both days of the CCCAA at the Morro Bay Golf Course on Nov. 15 and 16.
Lexandra So, sophomore, placed second individually with 76 strokes and Jamie Lopez, sophomore, placed fourth individually with 79.
In total, the Owls had 682 shots, second to Santa Barbara City College's 655 shots. 
"Best finished season I have ever had," golf coach and kinesiology athletic supervisor Trip Horton said.
Throughout the season, the Owls stayed behind SBCC except for one tournament where Citrus finished first at a Western State Conference tournament at Bakersfield Kern River Golf Course.
Lopez and So reached the finals for a second consecutive year.
"It could always be better, but it was definitely better than last season," Lopez said. "I am really proud of it."
Brittany Thelen, sophomore, placed 14th in the League and made it to regionals as an individual player, and freshman Lexi Tunstad placed seventh in the WSC League.
Thelen credits their strong season to team's potential and how well they bonded with each other.
"Being the first team in program's history that made it to state is very special to us," she said. "Without the bond that we had in the team, we would not have made it to the state championship."
Of 18 tournaments, the Owls placed second in 16.
"Our team was a lot more bonded throughout the whole season," Lopez said. "We all came together and we are better team than last year overall in scoring-wise." 
The Owls had come remarkably close in every tournament to placing first, such as when College of the Canyons had total of 329 shots with Citrus totaling 333, placing second at the WSC San Dimas Canyon Golf Course on Oct. 5.
"Four times in a row it all came to one little stroke, mistake and shot and it would have made a difference," Horton said. "We could have dropped those four strokes and we could have been the first-place team in WSC." 
So said this season was enjoyable because they had two new players, Tunstad and freshman Mackenzy Shafer.
"They helped our team a lot," So said.
Horton said this season the Owls combined Thelen, Shafer and Tunstad with Lopez and So for a good team.
Horton said the Citrus and Santa Barbara teams are better than any other teams in the state. "They just happened to be in the same conference," Horton said. "My team, the Owls, would have won any other conference."
Horton said he hopes to continue to be on top and finish next season with better results. 
---
---