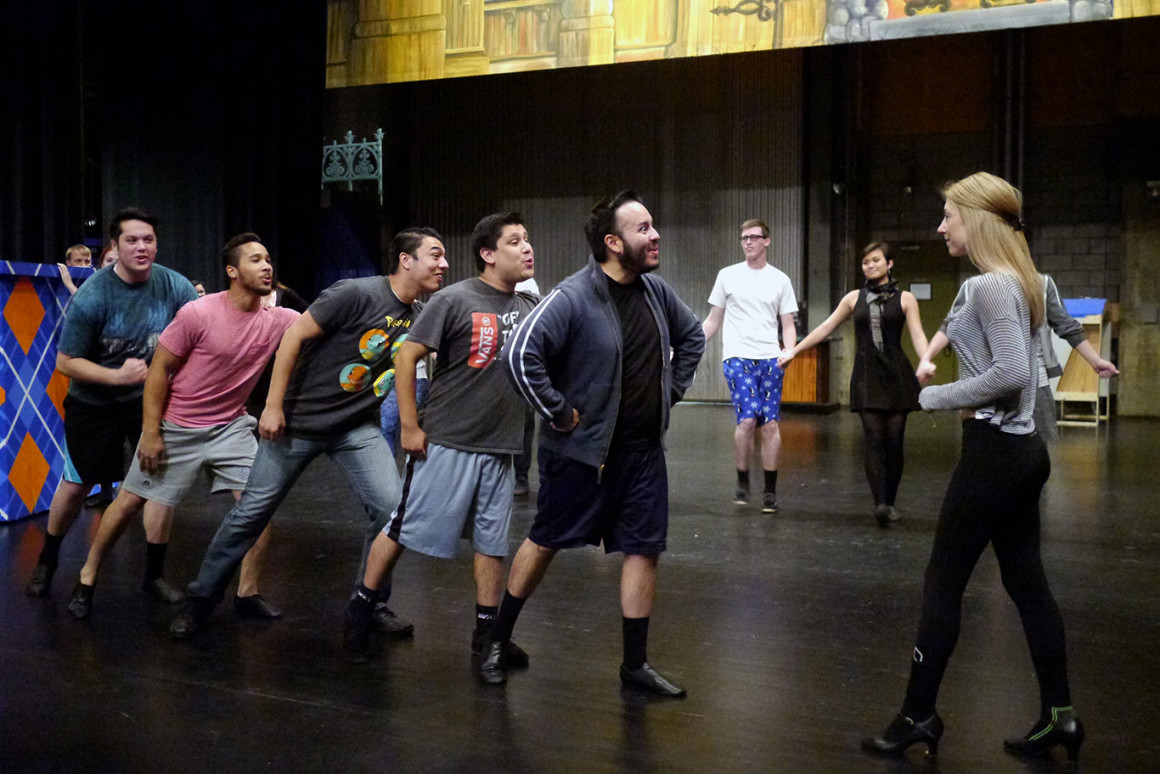 ---
"Christmas Is…" returns to the Haugh Performing Arts Center starting Dec. 5.
This spectacular and unique production has been a tradition at Citrus College for 47 years.
The second act in this event is an original musical that has not been repeated since production began in 1968.
Doug Austin, who has been directing "Christmas Is…" since 1989, brings together the Citrus Performing Arts Department to ring in the holiday spirit of Christmas with this spectacular event.
"Christmas Is…" features a carol concert in the first half and a musical tale in the second.
In the first act, the Citrus Singers, Women's Ensemble, and Concert Choir and orchestra will perform holiday classics such as "Silent Night," "Joy to the World"  and "White Christmas."
After the second act will be an all-original musical written by John R. Carroll.
"It's always an original script and every production is different," Austin said. "I have directed ["Christmas Is…"] since 1989 and we have never used the same script twice."
This year's storyline will transport the audience to the late 19th century Victorian London, where they follow young Victoria, played by Delia Trear, who fears she is going to lose all of her Christmas memories when her family moves to America.
With the help of Santa Claus, played Micah Tangermann, and his elves, Victoria is reassured that Christmas memories will stay with her forever.
"There is a lot of meaning to the story," said Christian Pineda, who plays Victoria's best friend, Cyril. "It reminds us to remember what is truly important about the holidays and that its not just about gifts, its about being together with your family"
Although every "Christmas Is…" scenario is unique, there is a moment in the musical that is always the same.
The climatic moment comes when Santa Claus invites all of the children sitting in the audience on stage.
"In a matinée performance, as many as 100 children will get out of their seats to spend a moment with Santa," Austin said. "I love to do it because I love to watch the children go up, it's a beautiful moment, you really see the children embracing the magic of the moment."
Taylor Barbata, who plays Mrs. Claus, also enjoys this part.
"My favorite scene is when the Children of the World come up," said Barbata,  "I have been wanting to play Mrs. Claus since I was in high school, so I love getting to do this."
In this moment, parents see their children embrace the Christmas magic and it allows them to experience the moment through their children.
Adding to the magic are special effects.
"There are some really exciting visuals we've never done this year," said Austin hinting at the surprises but omitting the specifics.
The first show of the season is scheduled for Friday when children from local schools come to campus to enjoy the event.
Regular shows start Dec. 5 and will be performed every Saturday and Sunday until Dec. 20.
Tickets can be purchased at the Haugh Performing Arts Center website or  box office Dec. 1 through Dec. 6 from 11 a.m. to 4 p.m.
---
---