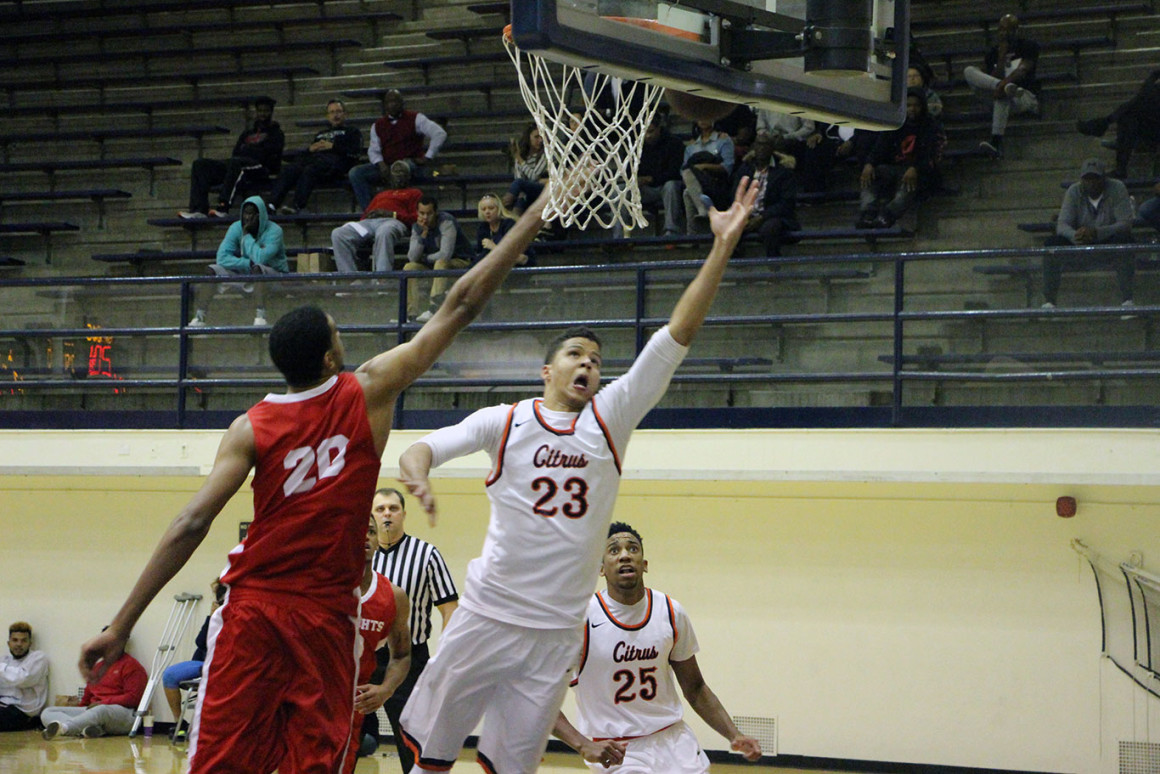 ---
Not many people gave the Citrus College men's basketball team a shot heading into Saturday night's game against the number two seed, San Bernardino Valley.
A six game losing streak midway through the season for Citrus has allowed the Owls to fly under the radar.
But the team that had won nine of 12 coming into the second round of the California Community College Athletic Association Playoffs was fine with playing the underdog role.
The #18 seeded Citrus College knocked off #2 San Bernardino Valley College in a wild overtime thriller 94-91 at San Bernardino Valley College on Saturday night.
The odds were so stacked against Citrus coming into the game, that trying to withstand a 41-point offensive explosion from San Bernardino Valley freshman forward Brandon Jolley seemed natural.
Citrus played like the team that treated every game like a playoff game the past month and found themselves ahead 46-37 at the half.
Freshman guard Kenneth Cyprian was a big part of that, filling the stat sheet with 17 points, including five three-pointers, six rebounds and seven assists.
In the second half, San Bernardino Valley flipped the script with help from Jolley and sophomore guard Perris Hicks, who scored 24 points, including five baskets from long range, and 10 assists.
San Bernardino Valley forced overtime, their turn in outscoring Citrus 46-37 in the second half.
Things did not start the Owls' way in the overtime period, finding themselves in a six point hole early.
With their season on the line, Citrus answered the call and outscored San Bernardino Valley down the stretch, 11-2, taking down the two seed at their home.
Citrus sophomore guard Jordan McNellys scored a team-high 21 points on 6-12 shooting, including going 4-8 on three-pointers.
Sophomore forward Ryan Wiley had another great game for the Owls, scoring 18 points and grabbing eight rebounds.
It will go down as an upset, but no team is willingly lining up to play the red hot Owls right now.
The #18 Citrus Fighting Owls (16-13) will travel to face #7 Antelope Valley College (24-6) on Wednesday, Mar. 2 at 7 p.m. It will be another tough test for Citrus, having lost to Antelope Valley on the road 97-89 on Jan. 9 and again at home 79-76 on Feb. 3.
---
---