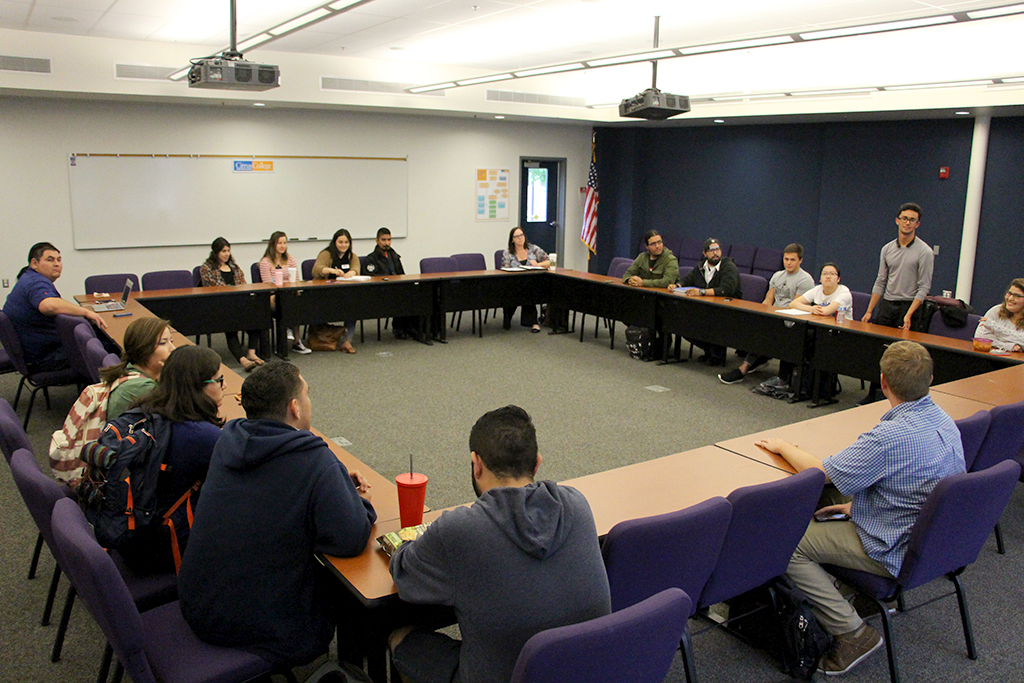 ---
Smokers and non-smokers of  the Citrus College student body came together April 7  in CI 159 to voice concerns over a proposed campus-wide smoking ban.
The Associated Students of Citrus College executive board, who suggested the ban, hosted the open forum inviting students to share their thoughts on the ban to gauge student support.
ASCC Executive Board Senator Diana Garcia said the smoking ban has been their agenda since fall 2015 and this is the first time they have acted on in it.
"This came about because a lot of (Universities of California) and (Cal State Universities) are banning smoking and we really want to take the next step and follow in their footsteps," she said.
UC's implemented a campus-wide smoke and tobacco free policy in 2014.
Students present shared mixed opinions on the ban but ultimately agreed that a ban was taking it too far. Present were student veterans and smokers, including music major Eric Wagner.
Wagner and student veterans said smoking often helps them with their post-traumatic stress from serving.
"(Smoking) has been a very strong coping mechanism," Wagner said,"to help deal with the stress of life, to deal with anxieties."
Wagner said if a smoking ban were implemented on campus he would "feel ostracized." Other student  veterans agreed with Wagner that the ban was too extreme and was infringing on the civil rights of students who do smoke.
"I would feel that the laws and the rules in place were  pushing me out to the street," he said. "I cannot support a whole ban…but we can leave the majority of the campus smoke free."
The majority of student veterans present were smokers who were asking for at least four smoking areas spread out across campus.
Microbiology major Samantha Sanchez-Merino, a non-smoker, said the designated areas should also be placed in convenient areas for smokers across campus, "rather than out in the boonies."
English major Anna Schiff said she also believes that designated smoking areas should be in realistic areas and suggested modeling these areas after those at Disneyland.
By the end of the forum it was clear both non-smokers and smokers shared the sentiment of compromise instead of removing the right to smoke cigarettes on campus.
Student trustee and ASCC smoking committee head Juniper Cordova-Goff  assured students that in addition to the forum, ASCC will send out a survey to all students via email asking if they are for, against, have no comment or do not care about the smoking ban within a week.
---
---