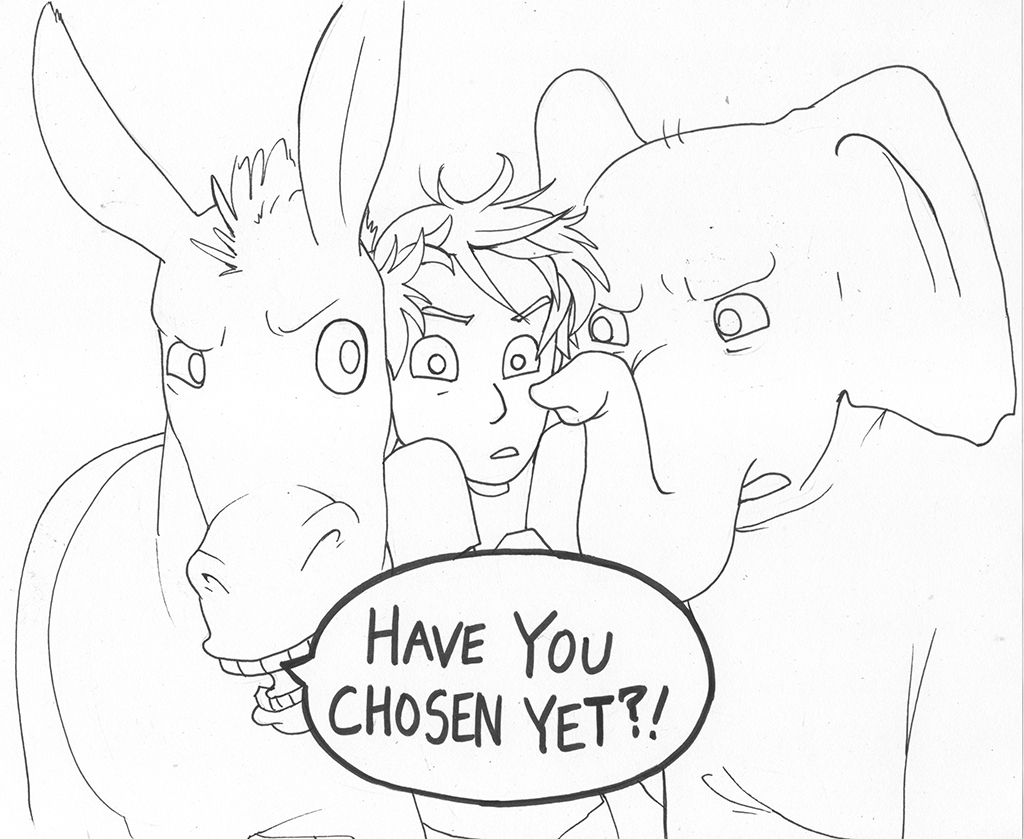 ---
The last date to register and affiliate with a political party to vote in the California primary is May 23.
The semi-closed primary, which will allow voters to decide who will be on the presidential ballot, takes place on June 7. To vote for a presidential candidate, voters must be registered under the appropriate political party.
The website Fairvote.org said a semi-closed primary represents "a middle ground between the exclusion of independent voters in a closed primary and the free-for-all of open primaries."
Voters unsure of their party preference should either double-check or re-register.
For Democrats, this is the opportunity to influence who the Democratic nominee will be, Hillary Clinton or Bernie Sanders.
Republicans, however, are limited in their choices now that Donald Trump is the only candidate left running as a GOP nominee.
The California Secretary of State website said unaffiliated voters, also known as No Party Preference voters, will receive a ballot with no presidential candidates listed.
However, upon request, NPPs can request a presidential ballot for the American Independent Party, the Democratic Party and the Libertarian Party.
These three political parties have notified the Secretary of State that they will allow NPPs to vote for their candidates.
Keep in mind that registering under the American Independent Party is vastly different from registering as a No Party Preference voter.
If you are independent of a political party, register as NPP. To ensure you are registered as an NPP, re-register to vote immediately.
The Republican party, the Green party and Peace & Freedom parties will not allow NPPs to vote for their candidates.
If an NPP voter wants to vote for a presidential candidate in the Republican, Green, or Peace and Freedom partie, the NPP voter must re-register to vote with one of those parties by the May 23 deadline.
The California primary will also allow voters to pick United States Congressional candidates, an equally important decision considering recent Republican Senate behavior.
Candidates for statewide positions and state legislators will be decided as well. The ballot will also present Proposition 50, which calls for the suspension of legislators without pay if he or she is under scrutiny for a felony.
These elections allow any voter one candidate per contest regardless of preference.
Re-registering under the correct or no political party does not mean you must vote in either the California primary or the general election.
But to have a say on who ends up on the ballot in November, voting in the California primary will influence the choices available.
After registering, there is one last deadline to remember.
To receive a ballot and vote by mail, voters must apply by May 31. Applications must be mailed in unless specific counties allow in person or by phone application. This election has been the strangest one yet and will rely heavily on the millennial vote.
Young voters who are not sure about how to be a part of the election process should refer to the California Secretary of State website to better understand how to vote responsibly.
---
---