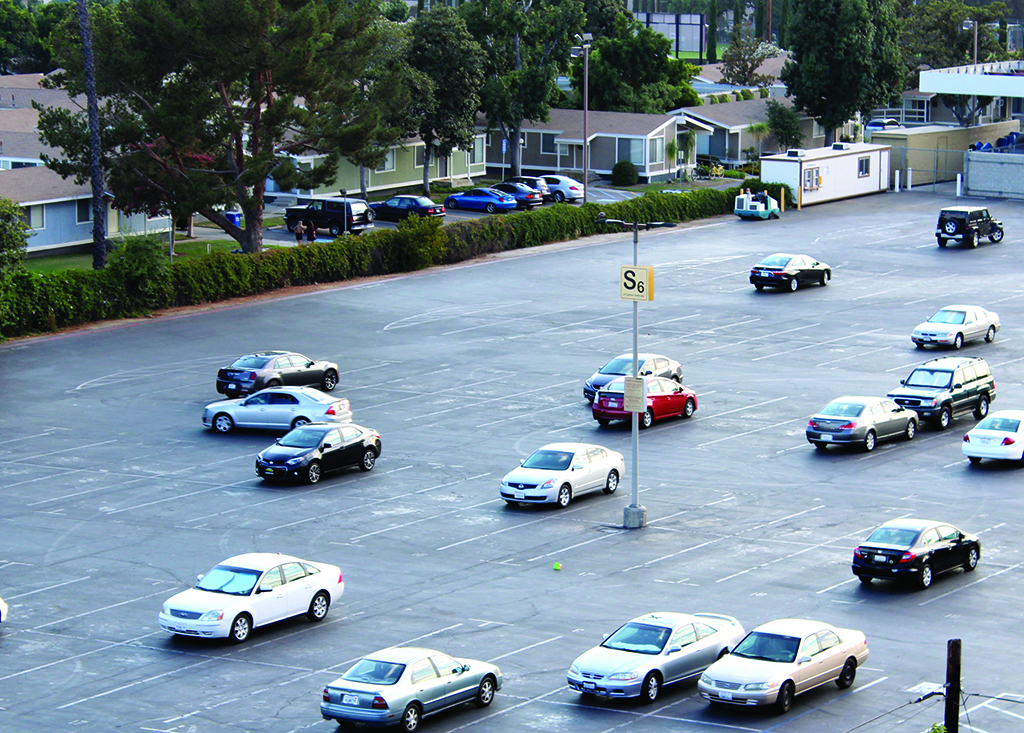 ---
During the first week of fall semester, parking is free. Beginning Monday, August 29, cars without a proper permit will be given a $35 citation.
If you plan on parking more than 6-10 times during the fall semester, the most cost-effective way to park is to purchase a parking permit.
While the initial cost is a bother to some, it will ultimately be cheaper to purchase the pass as soon as possible. Daily parking passes are $5 compared to the semester long pass at $32.
This one time payment of $32, for students with a Board of Governors fee waiver, more than pays for itself
If you purchase a daily permit every day throughout an entire semester, including some Saturdays, you could be spending close to $400.
Students without a B.O.G. waiver must pay $52 for a pass, which still more than pays for itself once the semester has ended.
Parking permits last the whole semester, and can only be purchased online if a student is registered for students with enough units.
Parking permits are made automatically available for purchase for a student if his or her student account balance on Wingspan is $0.
Purchase your parking permit at http://citruscollege.thepermitstore.com. The site may be difficult to find, but use Google to search citrus college "the permit store" will give you the site on the first listed result.
This is also the site to use to pay and dispute parking violations.
Citrus' website features a clear picture tutorial that explains how to navigate the site and create an account.
Each parking pass can be registered to two separate vehicles. Enter your vehicle's model and license plate number, and proceed through the prompts. Currently, the permit store only takes Visa and Mastercard as forms of payment.
There will be an option to print a temporary parking pass that will serve as your parking permit until the official sticker arrives in the mail.
Print this and leave it on your dashboard.
If you cannot print at the time, it is possible to save the page and print it later.
A parking sticker will arrive in a few days at the address entered. Apply the sticker, and park freely.
If fines are not paid on time, the fee is doubled to $70 per ticket. In the case of fine non-payment, the fines will be sent to the DMV, which can affect registration renewal of one's vehicle.
Buying a parking pass now will help avoid unnecessary spending, costly fines and provide peace of mind.
Lot S6, to the southeast of campus usually is the last to fill up. Because it is far away, plan for a relatively long walk. Even during peak hours around noon, spots are open here.
If you have morning classes you must plan ahead. Students often find themselves circling the parking lot and showing up to class almost 40 minutes late.
All parking lots fill up by 9 a.m. It is sometimes necessary to arrive up to an hour early to find a spot that works for you.
If you find yourself fruitlessly circling the parking lot looking for a spot, ask someone politely if they are leaving. If they are, students will usually help you out by giving you their spot.
Don't forget to plan ahead.
Most professors don't accept parking as a valid excuse for being tardy.
CORRECTION:This story has been updated from the published version to include the price of a parking permit without the Board of Governor's fee waiver.
---
---