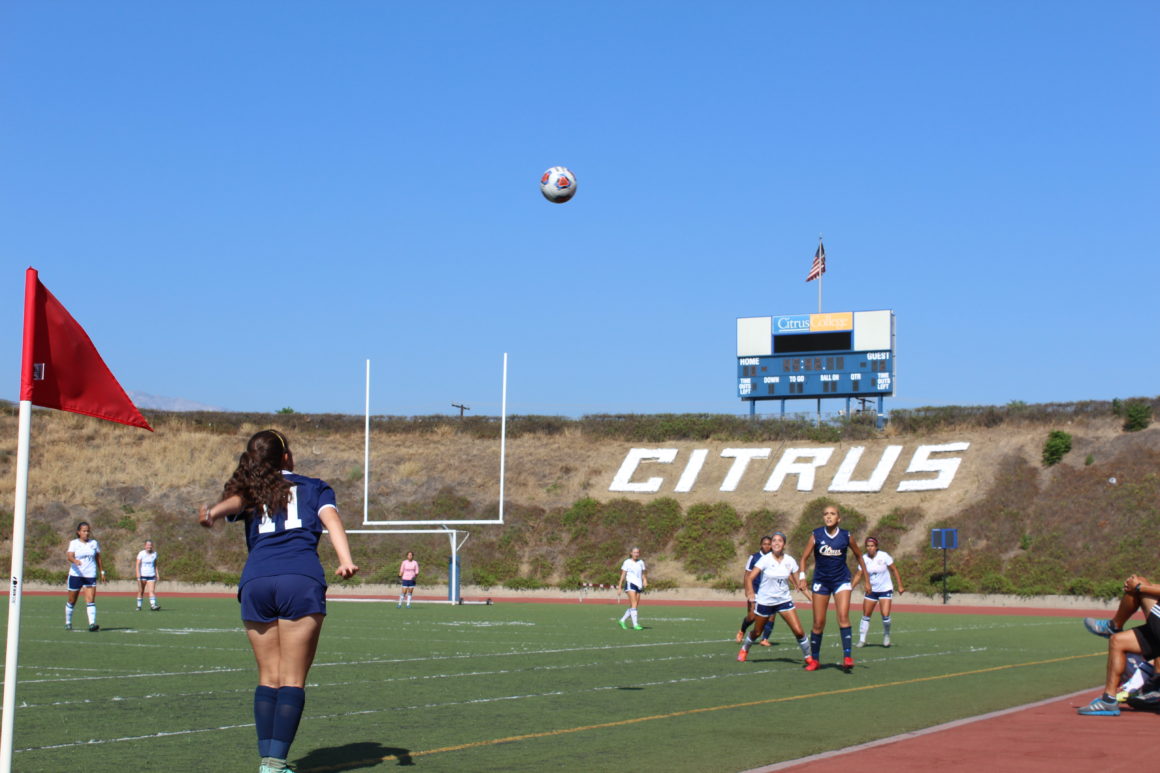 ---
The Citrus College women's soccer team lost their season opener 2-1 Aug. 28 at home to the San Diego Mesa Olympians.
The Owls struggled against a more organized and experienced team.
Citrus lost nine sophomores from last year, and a roster of new players must adapt to their roles.
"It was a good growth experience for a level they haven't seen before," head coach Tim Tracey said.
The Olympians took the lead early with a soft goal off a favorable bounce in the penalty box that floated over sophomore goalkeeper Britni Armas' head in the fourth minute.
After the early goal, the Owls struggled to find a rhythm on offense. They defended scrappily against pressure until a great run led to a 26' goal by Mesa's Alexia Orenday stretched the deficit to 2-0.
The Owls appeared to shake opening-day jitters in the second half, and ran with higher aggression and less hesitance.
The Owls finished the game with something to build on. Freshman midfielder Danielle Lagrave scored a 90' goal during stoppage time. Lagrave was assisted by freshman forward Alejandra Vargas on the play.
"This is a new team that is starting to come together," volunteer assistant coach Joanna Cantelleta said.
Citrus College and San Diego Mesa College have played each other the last three seasons. "They are always athletic and organized," Tracey said about Mesa's play.
"We lost to a better team today," assistant coach Brian Dorman said.
Dorman is focusing on improving the team's conditioning to mid-season form as they travel to San Bernardino on Tuesday.
Box scores can be found at www.citrusowls.com.
---
---