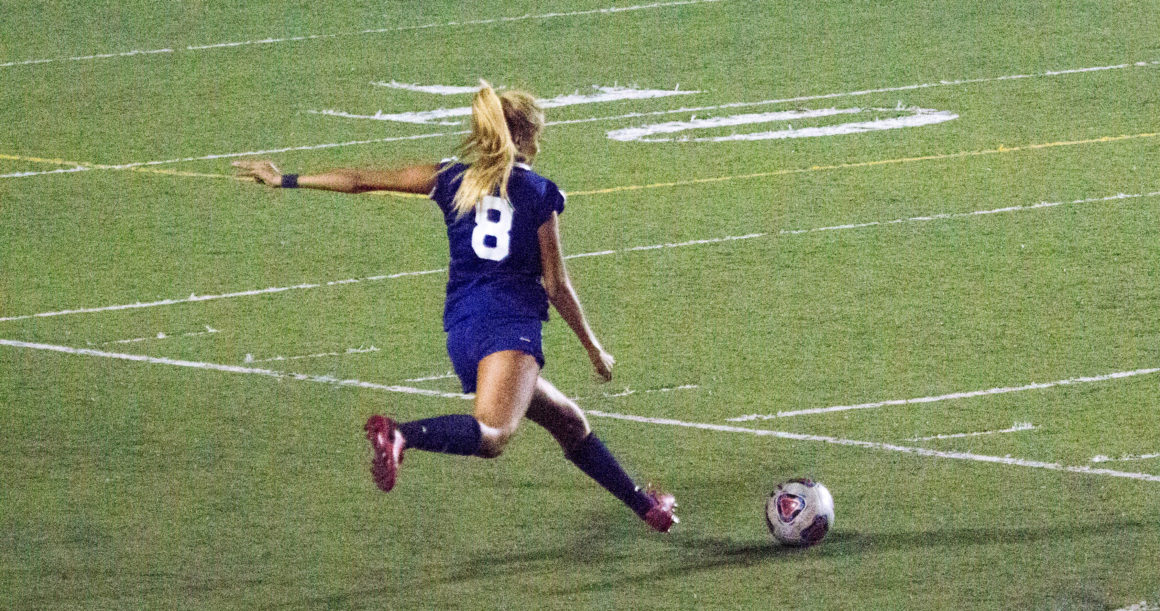 ---
The Citrus College women's soccer team fell to Santa Monica College 2-1 Sept. 27 at Citrus Stadium.
Coming into the game with a three-game winning streak and seven goals scored during the streak, Citrus was unable to get going offensively.
Santa Monica had 15 shots to Citrus' two and two goals at the end of the first half turned out to be all that the visitors needed.
"We just have to finish our chances when we get them," Citrus assistant coach Brian Dorman said.
The game started slow as both teams struggled to create meaningful scoring chances, but Santa Monica capitalized on a possession that offered plenty of opportunities. After Citrus sophomore goalkeeper Amber Henry saved four consecutive shots in the sequence, the fifth shot by freshman forward Chrystal Dorado snuck inside the left post in the 36th minute to give the visitors the lead.
Four minutes later, a Citrus penalty in the box resulted in a Santa Monica penalty kick. Freshman midfielder Simone Knudson's scored the goal despite Henry getting a hand on it before rolling in the net.
In the second half, Citrus came out aggressive and in the 49th minute, freshman forward Brittney Gonzalez narrowed the deficit to 2-1, but the Owls would never get closer.
"Against a formidable opponent, this is the first time we had a lead to protect," Santa Monica head coach Aaron Benditson said.
Citrus freshman forward Jackie Mejia, who had a shot hit the post in the 84th minute, said the team has needed to adjust to injuries.
"We lost a lot of girls due to injuries, so it was kind of a big surprise to play new positions for many people," Mejia said.
Dorman said he was proud of the way the players adjusted to their new positions.
Up next, Citrus College will host Fullerton College at 3 p.m. Sept. 30 at Citrus Stadium.
---
---