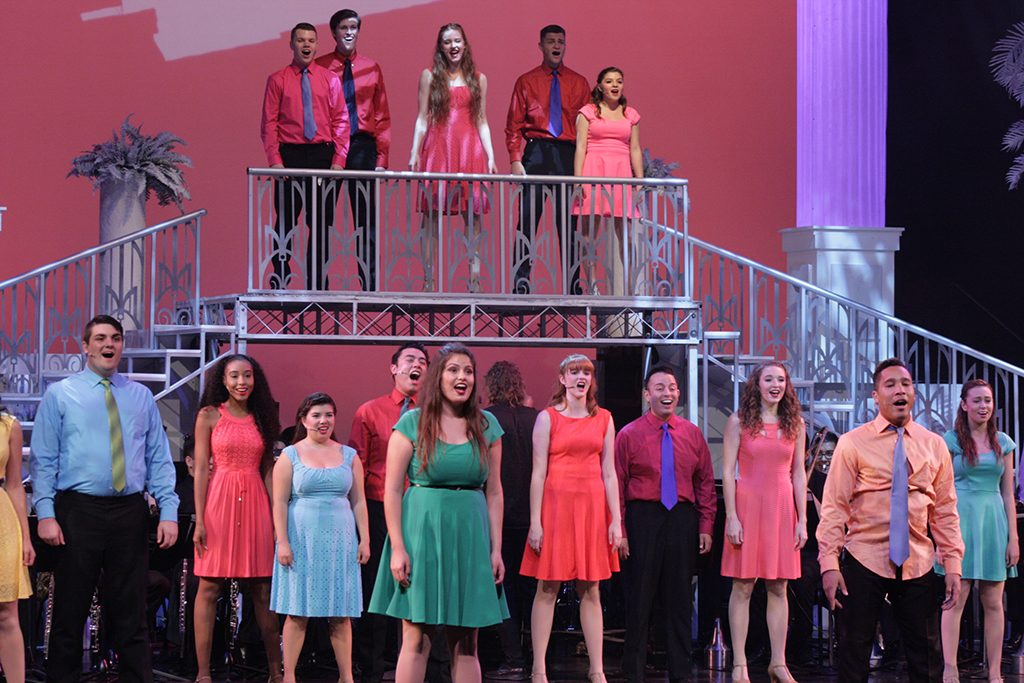 ---
The Citrus Visual and Performing Arts Department will take the stage for its spring production with a Broadway sing-along at 2 p.m. and 8 p.m. Nov. 5 at the Haugh Performing Arts Center.
With a cabaret-style setting to the show complete with refreshments, the sing-along will bring the performers and audience together.
"It's a combination of small group numbers, duets and solos and there will also be some full group numbers that we will ask the audience to join in on," Citrus singer Elizabeth Blandino said.
The afternoon show will feature family-friendly Broadway tunes from classic musical theatre such as Mary Poppins, The Sound of Music and Grease.
The evening show will provide more contemporary mature content, including material from the musical Hamilton.
"The two shows are completely different and there's something for everyone," Blandino said.
For the performers, Blandino said it will be an exciting show and new experience for them.
"It's a pretty fun show and we've never done anything like it before, so it will even be more fun," Blandino said.
Tickets for the performance are $20 per person and can be purchased at the Box Office or online at haughpac.com.
"We put in a lot of time, so we love when people appreciate what we do," Blandino said.
---
---