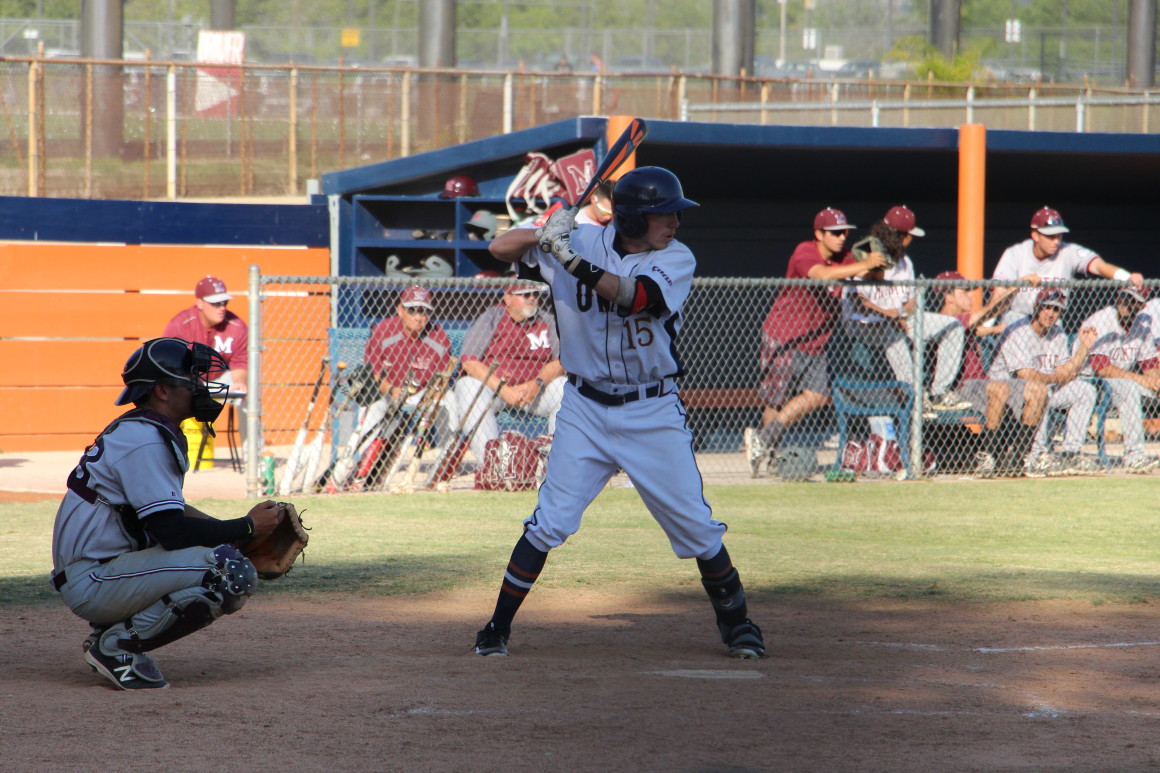 ---
Starting the season with a 0-3-1 record, the Citrus College Owls faced the Ventura College Pirates (3-1), seeking their first win of the season.
Thanks to a four-run first inning, the Owls were able to earn their first win, defeating the Pirates 8-5 on Feb. 9 at Citrus College.
After the Owls' fast start, neither team scored in the second and third innings, with Citrus still holding on to its 4-0 lead heading into the fourth.
The Pirates finally got on the scoreboard when sophomore first-baseman Kaden Betsch hit a two-run homer to left field, bringing in freshman outfielder Elijah Alexander, cutting Citrus' lead in half to 4-2.
The Owls responded by loading the bases. Freshman outfielder/pitcher Jesse Villalobos hit a single to bring in sophomore catcher Jordan Achay to make the score 5-2.
With bases still loaded, sophomore outfielder/infielder Marcos Campos earned a walk to make it 6-2. Sophomore outfielder Kyosuke Ushimaru, from Tokyo, Japan, hit a double to extend the Citrus lead to 8-2 before closing out the inning.
In the top of the fifth, the Pirates were able to get two runs in, cutting the deficit to four.
The Pirates added another run in the sixth inning. Citrus changed pitchers, substituting sophomore left-handed pitcher Aaron Bernal for freshman left-hander Sampson Sly-Hoar. Sly-Hoar got the Owls out of the inning.
The Owls and Pirates were unable to add any runs in the seventh and eighth innings, giving the Pirates one last chance to try to catch up to the Owls in the top of the ninth inning.
The Owls got two quick outs on the Pirates in the top of the ninth before freshman right-handed pitcher Matthew Rubalcava-Sanchez intentionally walked Betsch.
Sophomore infielder Nick Bero came up to bat for the Pirates and also walked, moving Betsch to second. Freshman catcher Shane Gipson came up to bat with a runner in scoring position, but hit a pop fly for the third out of the inning to end the game.
The Owls improved to 1-3-1 on the season. Citrus College will host Mt. San Jacinto at 1 p.m. Feb. 11.
---
---