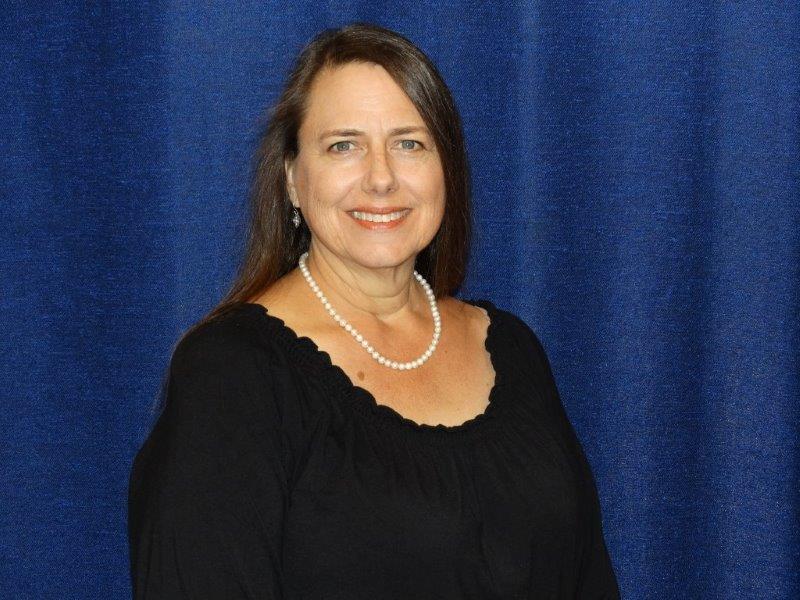 Glendora Public Library literacy coordinator Mary Dodson poses for a portrait on April 4 at the Glendora Public Library. The library has been home to an adult literacy program since 1992. Photo by Haley Martinez / Clarion
---
Annette and Wayne Wistlor, and other members of Glendora Rotary Club started Glendora READS! in 1992, an adult literacy program.
Its purpose is to reach out to the community and assist adults with developing every day literacy skills.
Literacy coordinator Mary Dodson said she has devoted her life to helping others. Her dedication has helped changed the lives of many and she continues to inspire others.
Dodson said clients ages 16 and older, who are not enrolled in high school and who are able to complete an interview and assessment, are welcome to join the program.
The reason why there are limitations to who may attend is because the program is funded by a grant from the California Library Literacy Services, Dodson said.
The goal of the program is to improve reading, writing and spelling. Sessions tend to last an hour and a half and participants are recommended to meet one to two times per week, Dodson said.
The tutors are willing to work around a client's schedule. Tutors are available anytime during library hours, however they must make an appointment prior to tutoring sessions.
No one is forced to stay, however a six-month commitment is asked from those attending the program, Dodson said.
"Glendora READS! Provides a welcoming, accepting environment with tutoring sessions that are centered on the needs and goals of the individual learner," Dodson said. "These sessions are private and confidential."
The sessions work not only on academics, but also everyday skills and anything they may need assistance with, Dodson said.
Tutors from the community volunteer to help accomplish those needs.
"Serving adults is much different than younger learners. The tutor and learner work together as a partnership," Dodson said. "Adult learners are good at developing strategies."
More information can be found on the program at https://www.gplff.org/about-adult-literacy/.
---
---