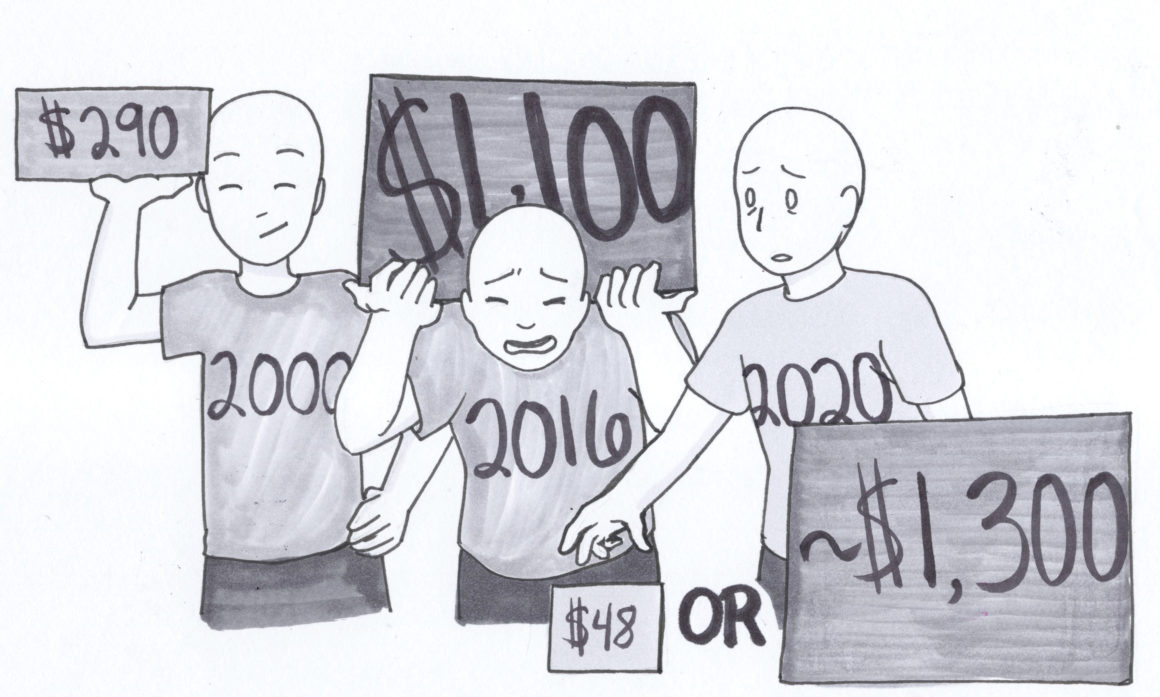 ---
Access to higher education should be a right, not a privilege. Giving everyone an equal opportunity to receive an education betters the quality of our nation.
To have a healthy democracy requires a well-informed public. If we want to continue evolving as a country and state, more people should be educated and this can only be possible if college is affordable.
At the end of March, Pasadena City College started a new program called the PCC Promise, which allows students to attend for free if they take at least 9 units and live in the Pasadena Area Community College district.
Free tuition for junior college is a step in the right direction, but attending a four-year college is the more expensive issue.
On April 7, New York became the first state to offer free tuition for a four-year college. The legislation only applies to students with an income of under $100,000.
California college tuition has become so steep that students are thousands of dollars in debt when they graduate.
Making it worse, the UC Board of Regents and CSU trustees voted in January to raise their tuition by $336 and $270 respectively.
To help students out of their economic hole, Reclaim California Higher Education has proposed The $48 Fix, a plan that median state taxpayers, families with an annual income of about $50,600, would pay an average of $48 to make public college tuition-free.
Household incomes that make more money than the median will pay more than $48.
In total the $48 Fix would cost about $9.4 billion compared to the alternative plan. Degrees Not Debt, proposed by Assembly Democrats, would cost about $1.6 billion to provide students the money to pay for just housing as reported by the Los Angeles Times.
Though the $48 Fix is far more expensive, it would be more beneficial than Degrees Not Debt, because having living expenses paid for is pointless if the student cannot pay the bigger expense of college: the tuition.
Unlike The $48 Fix, which would be advantageous to all students attending public college, the ones who commute to school would not be able to benefit from Degrees not Debt.
Housing is extremely costly, and even if students wanted to live on campus, there is currently very limited space.
Just last year, California State University, Fullerton opened up the option for housing at Hope International University because their own housing was over capacity.
If there is free tuition, more than likely, students will not mind driving to campus, because the price for a full tank of gas is nowhere near the cost of attending college. Free tuition would also cause campus housing availability to rise, which would give a greater amount of students the chance to receive a higher education.
Free college tuition provides a great opportunity, but the $48 fix makes no mention of increasing enrollment becoming a problem.
Not everyone who benefits from the proposed plan is going to want to utilize it. Even the ones who do, still need to have their application looked over before their acceptance is decided.
Promotion of switching to free tuition is often a scary and expensive thought. Though free tuition would come at a cost, the access to education is more than worth the price.
Written by Sahara Barba and approved by the Clarion Editorial Board.
---
---