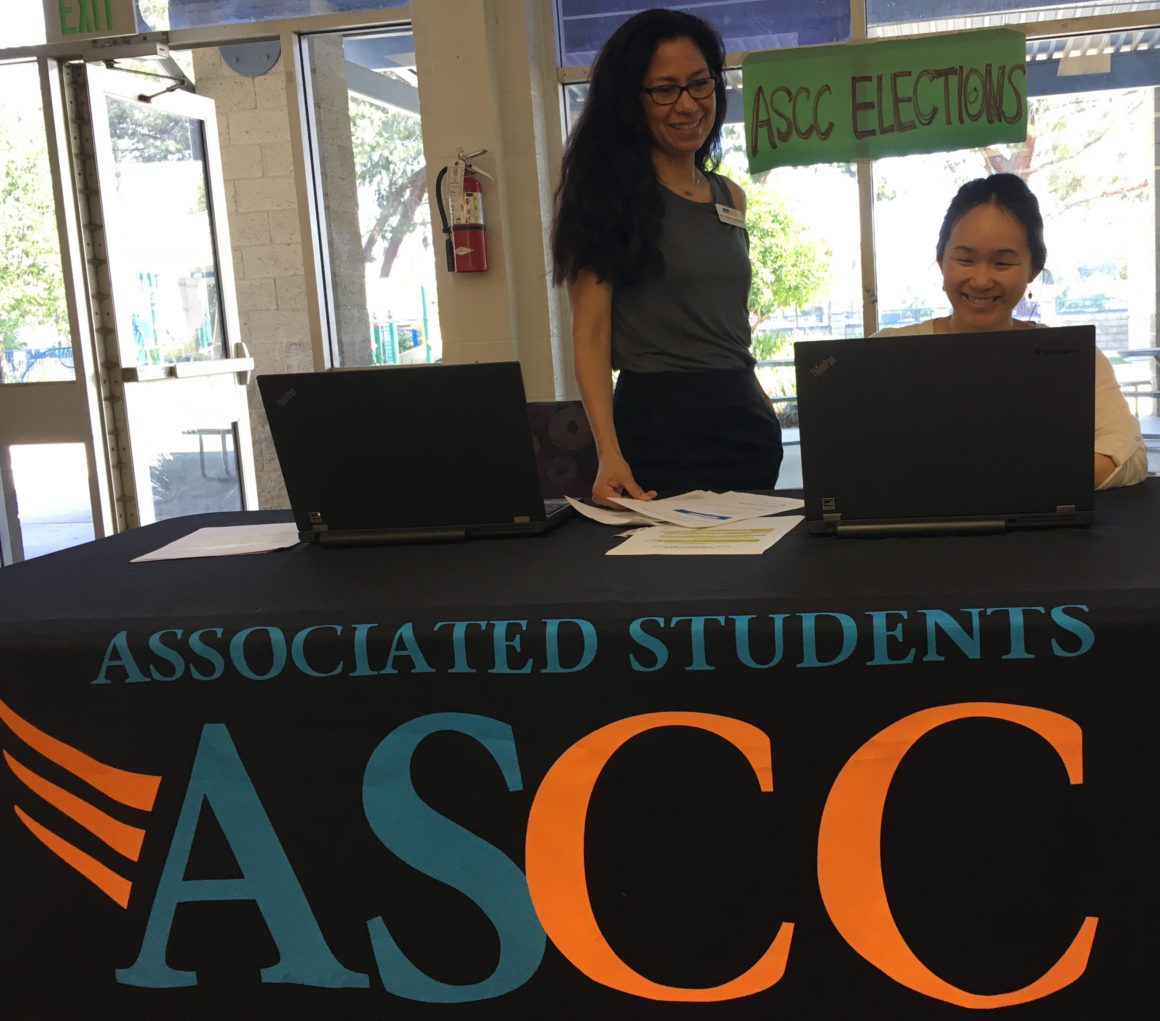 ---
Student voters passed the Foothill Transit Class Pass with 255 votes in favor of the pass to 50 votes not in favor in the 2017 ASCC election.
ASCC board members positions for the next academic year were also on the ballot. Each position was unopposed and all candidates reached the required 70 votes needed to be elected.
The 2017-2018 ASCC Executive Board for the 2017-2018
President: J. Favian Fragoso
Vice President: Anais Rodriguez
Legislative Liaison: Andrew Marc Di Giovanna
Senators: Anthony Cofield, Thomas L.M. Winberg, Devanne Moreno, Ian Rodrigues, Joshua Strong, Christian Miranda, Samantha Ziegler
The Class Pass, offered to all students, allows for unlimited rides on Foothill Transit buses. In order to pay for the Class Pass, each student will have an additional charge added to their registration fee.
Full-time students will pay $7 per fall and spring semesters and $4 per summer and winter semesters, part-time students will pay $4 per fall and spring semesters and $3 per summer and winter semesters.
The ASCC executive board elections and class pass voting was held online for the first time this semester using OrgSync, an online community management system for higher education. Other clubs, programs and administration are using OrgSync. Students must sign up with their student emails.
Click here for full election results, courtesy of Maryann Tolano-Leveque, Dean of Students, and Rosario Garcia.
---
---