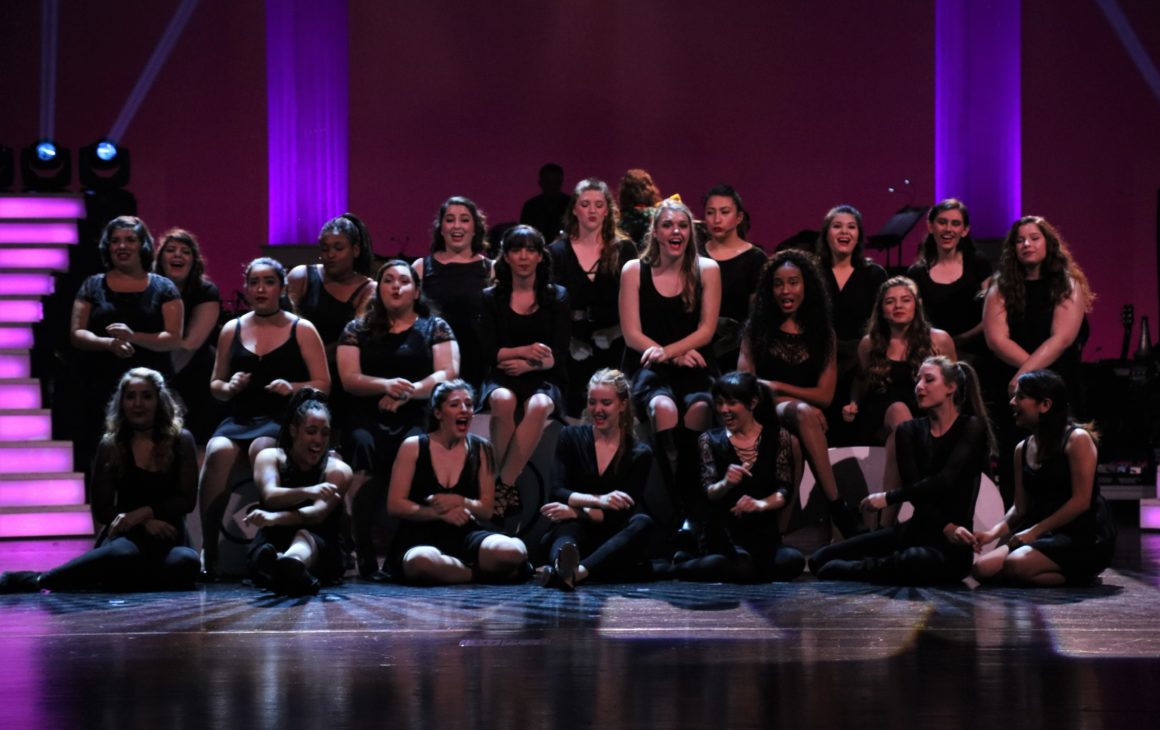 ---
Citrus College choir and ensemble classes don't all perform or practice together. However, at the Spring Music Concert, students get to show the audience, and each other, what they've been working on.
The Spring Music Concert, starring the Citrus Singers, Concert Choir, Women's Ensemble, the Vocal Ensemble and the Sierra Wind Symphony, will take place at 7 p.m June 2 at the Haugh Performing Arts Center.
The night's entertainment will include several classic songs, such as "Stomp Your Foot," "Turkey in the Straw," See You Again," "Sing a Song," "The Great American West Suite," "Deep River," "Homeland" and many more.
"One of the things our students do well at is they perform different genres," Master of Ceremonies Bruce Langford said. "It's a great opportunity to show off a more classical side of choral music."
Citrus singer Christian Pineda said he looks most forward to the piece for the song "Say Something."
"It's a beautifully done piece, it's really fun to sing," Pineda said. "Overall, it's going to be a fun show, it's more contemporary and it's geared towards a younger audience."
Citrus student Rafael Tapia, part of the Sierra Wind Symphony, said he is looking forward to getting the chance to listen to the other groups.
"It's nice to be able to play with others that we don't normally get to perform with," Tapia said.
Director Doug Austin said the show has a a big finale for the show planned.
"There is a wonderful finale, which will include 150 vocalists plus the Sierra Wind Symphony," Director Doug Austin said. "It's a great show, very economical and will have huge orchestral numbers."
Presale tickets may be purchased for $7 at the box office or at http://tickets.haughpac.com. Tickets can be purchased at the door for $10 regardless of age.
---
---