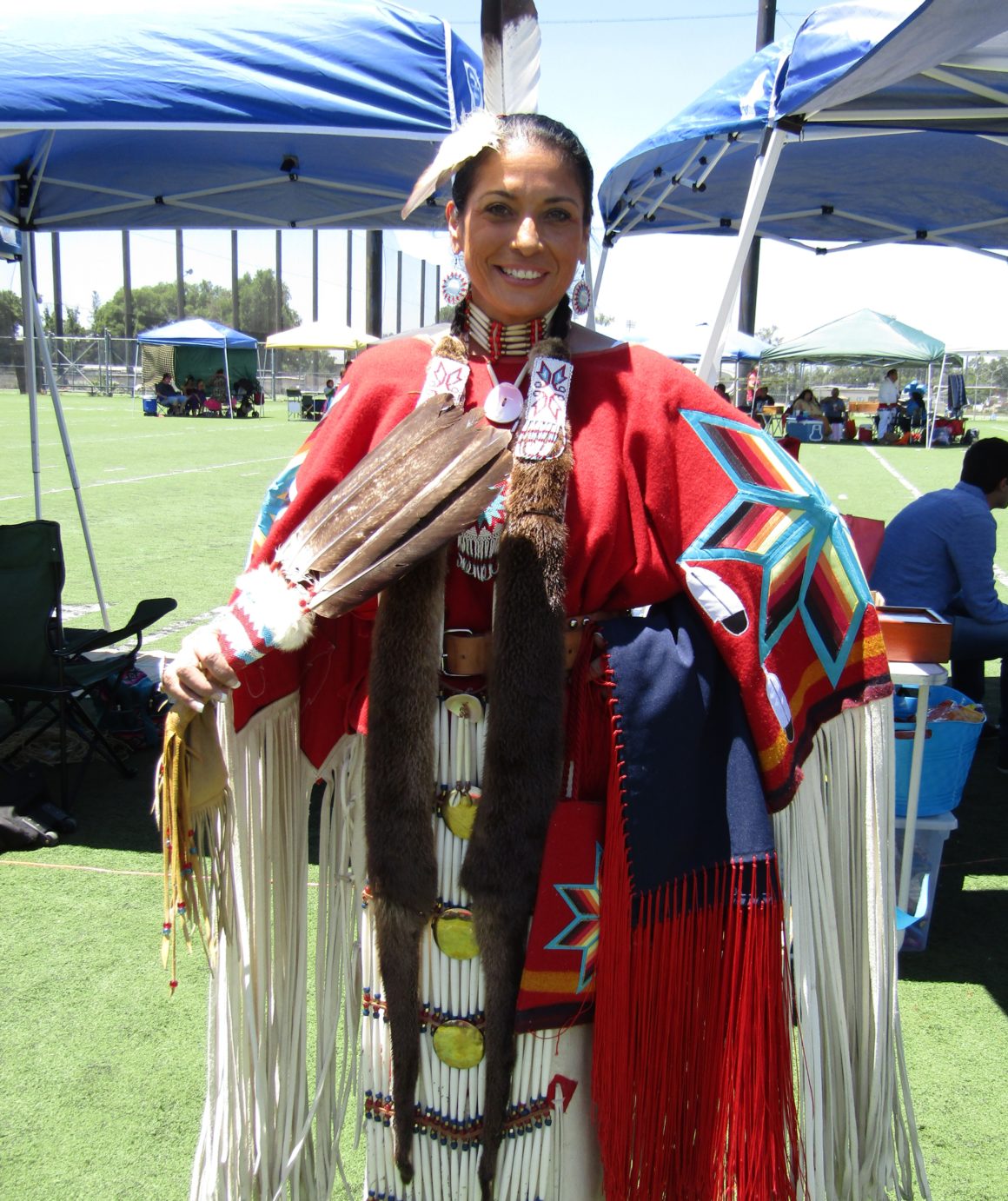 ---
The Native American Student Association, a club on campus, held a pow wow event at Citrus College for the first time ever.
The event was open to the public and other communities surrounding the campus. The event was on May 20.
The purpose of the pow wow was to promote cultural awareness of indigenous peoples to the Citrus College community.
Isabella Reyes, a member of the Native American Student Association at Citrus College, was responsible for bringing the Pow Wow about along with their club advisor Brian Waddington.
"I want people to come gain cultural knowledge," Reyes said. "Not a lot of people know what a pow wow event is."
Celina De La Cruz was one of the students to attend the pow wow.
"What I learned was that they really love their culture and nowadays it's hard for people to show how much they love their culture; it's really powerful," De La Cruz said. "Other pow wow events are farther and this is the closest one I was able to get to and I think that is a good thing."
The enrichment aspect of the event was to expose students, faculty and community to a celebration of indigenous people's cultures, which enriches understanding of diversity and contemporary indigenous issues.
"Many people have very different versions of what a Native American is, what we are, who we are, and what we're all about," Patti Cornuelle, a vendor at the pow wow said. "It just depends what the person is willing to get out of learning and the experience."
The benefit of this was the way it would serve the community, which was that it would educate the students on the different Indigenous cultures.
The event included indigenous dancers for all to watch and learn about indigenous cultures.
People bought necklaces, clothing and other indigenous objects at the event from vendors.
The event also held a food vendor. The food was limited to fry-bread and Native American tacos.
"Helping and educating the public our Native way just being around and doing things are very important to open the eyes of the public to our ways," arena director Vic Chavez said. "By being around and understanding those things instead of reading it from the books is a good way to learn about it. Education is highly needed."
The Citrus College pow wow event also won N.A.S.A. an award from Dean of Students Dr. Maryann Tolano-Leveque and Student Life Supervisor Rosario Garcia.
The Inter-Club Council presented the certificate of recognition for: Most Innovative Activity to The Native American Student Association in the spring 2017 semester under the leadership of the president of the club Isabella Reyes and the vice president Alex Armendariz.
---
---