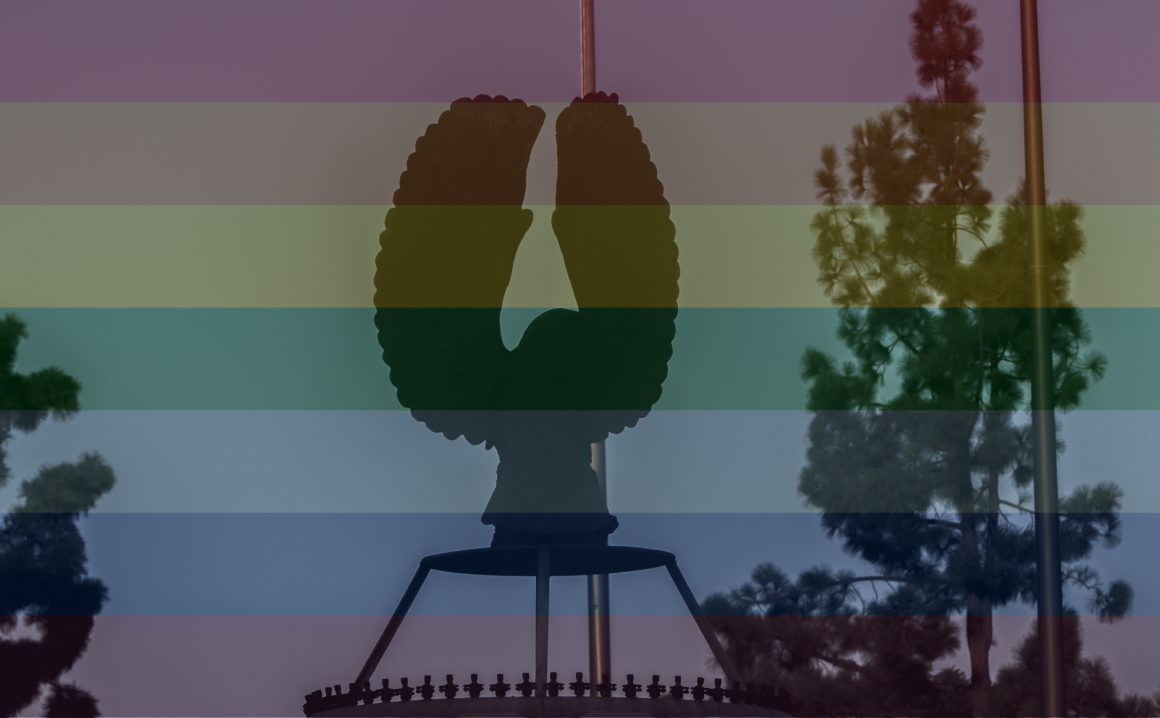 Photo Illustration by Arvin Vicente / Clarion
---
After a discontinuation, the Safe Zone Program and Citrus Allies will strive to make Citrus College a more inclusive and informed place for the LGBTQ community as they make a comeback on campus by spring or fall of 2018.
The Citrus College website says the Safe Zone Program is a nationally recognized program that informs faculty, staff and students about the needs and ways to help the lesbian, gay, bisexual, transgender, and questioning LGBTQ community on campus.
The program offers sensitivity training from topics about language use, culture, the coming out process, and offering any additional resources. After the completion of a group training, participants take a pledge to become an ally for LGBTQ students.
These allies are given a decal to display and let students know it is a safe space for them to discover more about who they are and their sexuality without fear of judgement or consequences.
Rosario Garcia, the interim student life supervisor, said the program was very active a couple years back, but after the program's supervisor resigned, it lacked leadership and the training needed to continue.
Garcia said the program hopes to make a full comeback by either spring or fall of 2018, depending on how long it takes new staff members to become more familiar with the program.
She also said the student life department realizes how important the program is in order to make the campus a place where all students feel secure and understood.
A poll conducted by LendEDU asked 1,659 current college students the question, "Do you agree with college campuses establishing safe spaces?"
The results were:
36 percent said, "Yes, they are absolutely necessary for students."
37 percent said, "No, they are completely out of touch from reality."
25 percent said they were "Indifferent."
(https://lendedu.com/blog/college-students-think-safe-spaces/)
Researches said that some students find these safe spaces to be comforting and beneficial to those who may be struggling with their sexual identity, but others may find safe spaces to be unrealistic in a "real-world" environment.
Over 50 Citrus allies of faculty and staff are listed on the website who as of now have taken the pledge to support the LGBTQ community on campus.
Michael Hillman, visual and performing arts professor, took the pledge to become an ally a couple of years ago after attending the workshop as a FLEX day activity. He said it covered more information about the LGBTQ community in general, what it means to become an ally, and why it is important to do so.
"At the end of the meeting we were asked to sign up to become an Ally, a safe space for all students on campus," Hillman said, "Since this was a no brainer, I put my name down…simple as that."
Samuel Hernandez, a 20-year-old communications major from La Puente said he feels that this program and the idea of safe spaces is something beneficial to the college community.
"I think it's good that we have workshops to teach people about the LGBTQ community because not a lot of people know about it," Hernandez said. "So people can get a perspective about what they go through and what they feel."
Hernandez said there should be more workshops and access to this program, and it should be more advertised around campus before it comes back to help students who may be struggling on their journey.
As the Safe Zone Program makes its return to Citrus College, LGBTQ students and otherwise can expect readily available resources and information to make Citrus College an even more welcoming and open-minded place to learn.
---
---